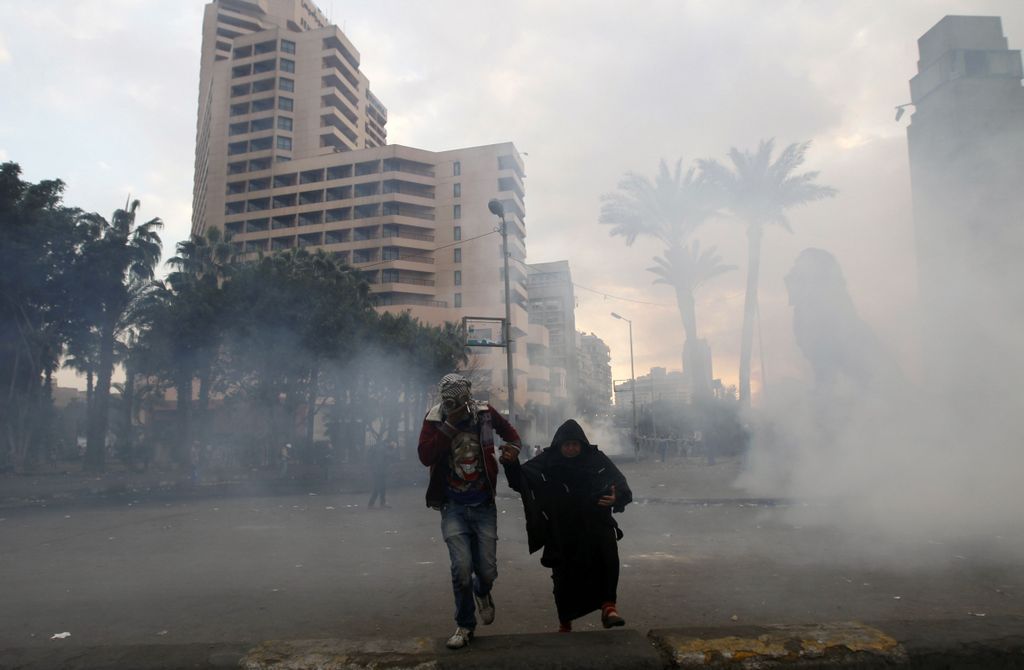 By Nourhan Dakroury
Security forces arrested 31 people during clashes Friday night outside of the Semiramis Intercontinental Hotel near the US embassy in downtown Cairo.
"Eighteen out of the 31 are children under 18-years-old," said Fady Wagdy, lawyer at the Egyptian Coalition on Children's Rights (ECCR).
Wagdy said investigations started on Saturday and that most parents of the detained minors had been called in to attend investigations.
"We are still trying to identify the parents of some children to call them in," he added.
Media reports on Friday night had claimed that the children involved were street children and that they had attacked security forces in the vicinity of the US embassy with fireworks.
Wagdy denied this. "Most of the detained children have parents and aren't considered street children," he said.
Most of the defendants said they were not involved in the clashes, according to Wagdy.
"The defendants were accused of public assembly, show of force and violence, physical assault on security forces, hampering traffic and the possession of rocks and Molotov cocktails," Wagdy said.
None of the accused were arrested in possession of Molotov cocktails or other missiles.