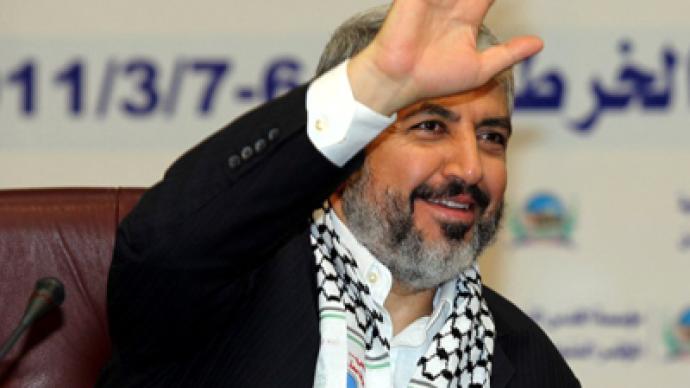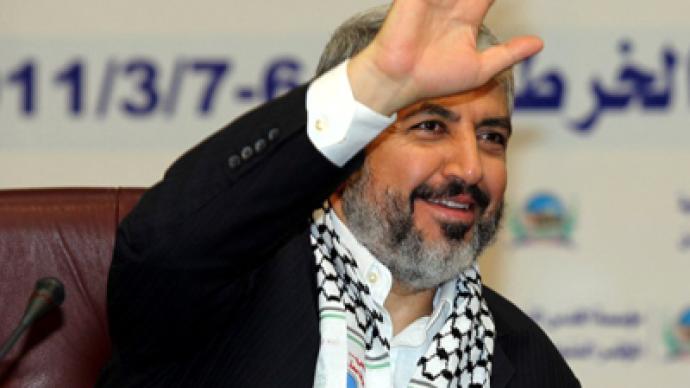 Leader of Hamas' political bureau, Khaled Meshaal, has arrived in Cairo on Friday evening.
Meshaal arrived from Doha shortly after Hamas' Prime Minister in Gaza Ismail Haniyeh, who entered Egypt through the Rafah border crossing earlier on Friday.
The political bureau head led a delegation of around a dozen Hamas officials join the Haniyeh's delegation for talks with Egyptian officials.
Izzat Al-Rishq from Hamas' political bureau said the Hamas delegation will discuss the recent Palestinian developments as well as Arab affairs. The trip to Egypt is part of a tour to several other Middle Eastern capitals.
The meetings are expected to take place in the next few days, according to Al-Rishq
The Hamas representatives are also expected to discuss reconciliation with Fatah. The disputing factions recently held reconciliation talks in Cairo in May.
Disputes broke out between Hamas and Fatah after the former's victory in the 2006 Palestinian Legislative Council elections, which led to violent clashes in 2006 and 2007.
Talks in Cairo in 2011 led to the two groups signing a reconciliation agreement which was to see the formation of a transitional government followed by legislative and presidential elections set to be held within a year of signing the agreement.
As of yet, elections have not been held and the transitional government is yet to be formed.
Hamas held internal elections in Cairo in April, when Meshaal was reelected as head of the group's political bureau.
In an interview in May, Meshaal said that reconciliation is a national need and that neither legislative nor presidential elections can be held without it.