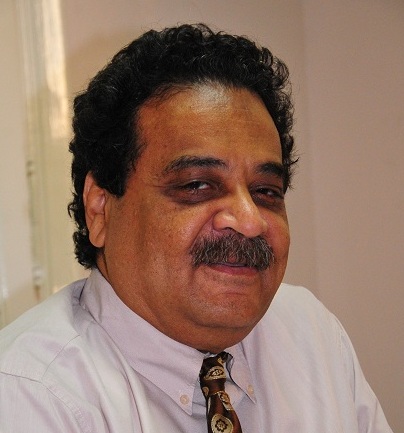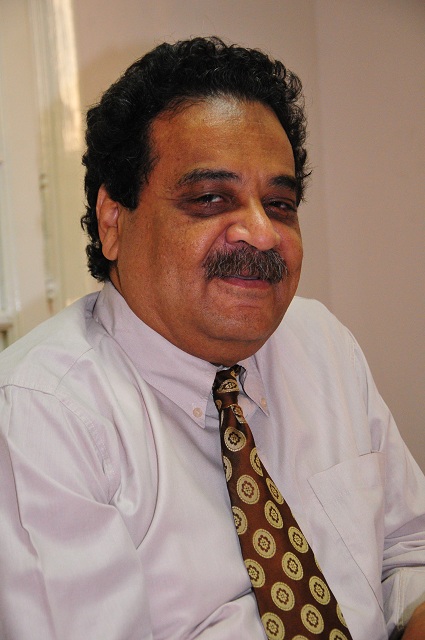 Last article, I explained the social background of the second group of the political Islamist movement, which was the religion-based Islamist parties. This time, I will explain that of the third group of the Islamist political movement, the radical Islamist group. By radical, I mean the Islamist groups that are officially active in the political world and not the groups that are secretly involved and carry weapons.
At the heart of the radical Islamist group is Al-Jamaa Al-Islamiya and its political section, the Building and Development Party. Al Jamaa Al-Islamiya as an organisation was created from what is known as religious committees in student unions. These committees carried the name of Al-Jamaa Al-Islamiya, which is still a publicly-open organisation, and in which some Muslim Brotherhood members developed. The most known of them is Abu Ela Mady, who continued to be a leading element in Al-Jamaa Al-Islamiya in Upper Egypt despite his secret affiliation with the Muslim Brotherhood for four years. The secrecy of it was intentional because most of Al-Jamaa Al-Islamiya's leaders at the time, especially in Upper Egypt, greatly criticised the Muslim Brotherhood, accusing them of appeasing the ruling regime. While in the delta and Cairo, Al-Jamaa Al-Islamiya leaned towards the Muslim Brotherhood due to the roles played by Abdel Moneim Abu El-Fotouh and Mohamed Abdel Lateef, among others.
Al-Jamaa Al-Islamiya's leaders in Upper Egypt, Karam Zohdy, Nageh Ibrahim and others were creating a new order whose radicalism increased, moving from a publicly-opened organisation to a secret conspiratorial organisation that carries weapons.
It should be mentioned that some of the leaders of Al-Jamaa Al-Islamiya were affected indirectly by the student movement and the leftist atmosphere that filled the universities of Upper Egypt, especially Assiut University in the early 1970s, especially 1972 and 1973. It goes to the extent that some of them were following some newsletters about the leftist movement whose members included the leaders of the student movement in Assiut. Therefore, at the beginning, it was no coincidence for Al-Jamaa Al-Islamiya to speak of creating a public revolution before its adoption of violence.
However, the organisation's frame of reference did not include any reason for the public to be the decisive element in the process of change. Therefore, it was logical for Al-Jamaa Al-Islamiya to drift away from the public and focus on what Islamist organisations do best: "Forming a strong organisation of pious, pure and faithful believers to overthrow idolatry and establish God's law." Islamist political groups might argue over what constitutes an infidel ruler and how to overthrow him, and also over the definitions of pious, pure and faithful. However, they never disagree on that mantra, with that exact wording.
As you may notice, dear reader, nothing is mentioned of people or social interests. There is only an organisation on a mission. While the Muslim Brotherhood decided that the organisation should penetrate every aspect of society, Al-Jamaa Al-Islamiya opted for a limited organisation of a small number of members who are true believers and well-trained. The organisation decided that it should also have the tools needed to stage an armed coup supported by the public, according to the Sadat assassination plan in 1981. However, this plan was not repeated, as the Islamist organisation entered a dark tunnel of mutual violence in partial battles like any other terrorist organisation. This plan never succeeded in formulating a broader strategy. Remarkably, the leaders of Al-Jamaa Al-Islamiya claim that the plan for the assassination of Sadat was a plan for a revolution just because it included the overtaking of the radio and television building, where they would have broadcasted their first statement.
The radical flare of the organisation which led to its use of violence is firstly a well-established trait of the Islamist political movement, and is linked to "overthrowing idolatry and establishing God's law" by depending on a "group of strong, pure, faithful and capable group of believers." Secondly, this trait is linked in Egypt and especially Upper Egypt to a certain degree of "roughness," leading Upper Egyptians to be branded by some as a "hot-headed". Meanwhile, the number of Copts was increasing and their socio-economic status as well, at a faster rate than Muslims. This created a sense of social disharmony along with a feeling of rural-urban disharmony between students and urbanites of a rural background, which eventually led to a sectarian disharmony between Muslims and Copts. This social arrangement pushed Al-Jamaa Al-Islamiya to become more radical and violent, and less tolerant when it came to religion. This translated to being less tolerant to the other in general.
In cities, even those in Upper Egypt, radical organisations would attract urbanites of rural background who were mostly very poor, who weren't highly educated. They also lived in slums, where they saw nothing of the urban life except moral depravity and lack of warmth in relationships, as well as over-population and lack of facilities.
Those who were a better off, who came from middle classes and were better educated, joined the Muslim Brotherhood. Those who were unable to obtain a decent living from their mediocre education felt marginalised and therefore ended up "desperately" joining Al-Jamaa Al-Islamiya, thinking that it would allow them a better living, and a chance to move up in society.
In the next article, I will discuss the relationship between the three Islamist political groups.