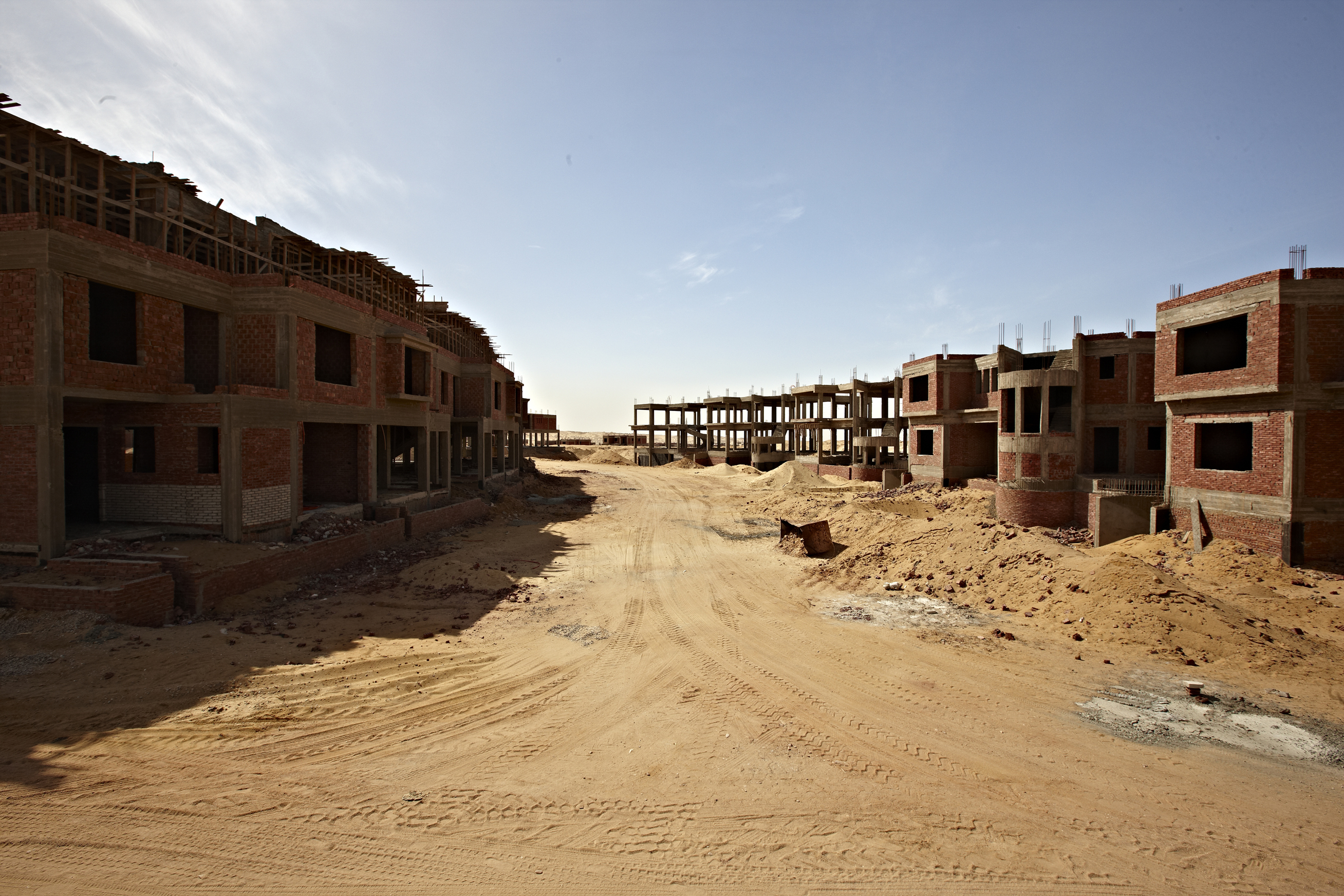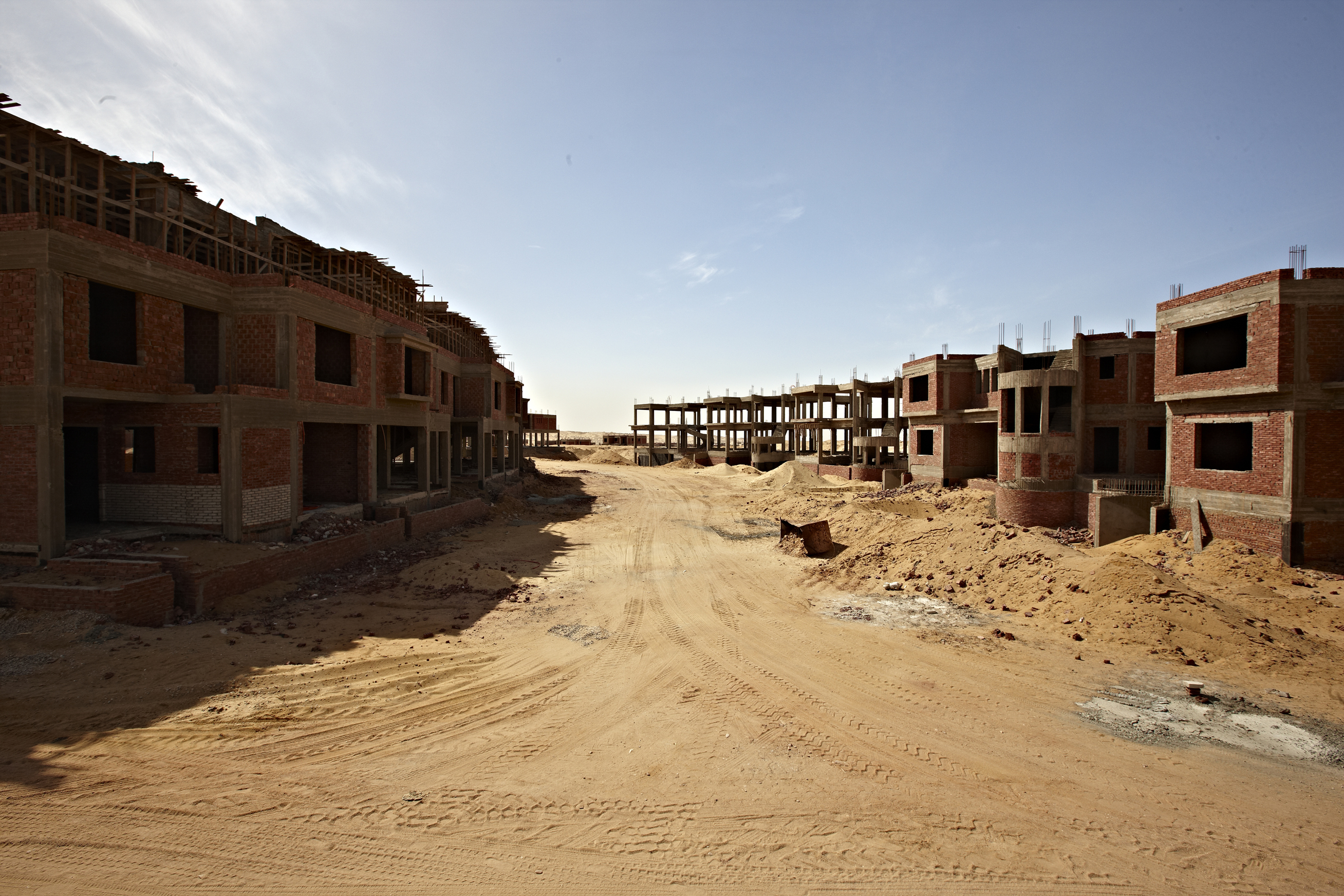 Since the 2011 uprisings, economic fluctuations have hit Egypt's construction sector, crushed beneath a monopoly-driven hike in prices of building materials, drop in the Egyptian pound's value and rise in energy prices.
The construction sector which represents between 15% to 17 % of the country's gross domestic product (GDP) and provides up to 8 million jobs, has been facing "deterioration and continuous losses," according to Mohamed El-Sayed AboElenin, Secretary General of the Egyptian Federation for Construction and Building Contractors (EFCBC)
AboElenin emphasized that construction workers are the only labourers who have not called for sit-ins, referring to a spate of demonstrations which have been taking place since 2011 in all sectors of the economy, as workers pushed for myriads of demands.
The number of registered contractors in the EFCBC has plunged to an unprecedented 9,400, compared to 41,000 that were previously registered. "Being registered in the EFCBC means the contractor holds a licence enabling him to work legally. This decrease in the number of registered contractors means they either went bankrupt or changed careers," said AboElenin.
AboElenin pointed out that with several factors weighing down on the sector, many construction companies were compelled to halt their projects or to direct their investments to Libyan, Iraqi and Saudi Arabian markets.
Steel and cement are the two materials that have been impacted the most by the ongoing fluctuation, their prices reaching alarming levels. The latest indices from Egypt's Chamber of Commerce show that a tonne of cement currently costs EGP 600 and that of steel is valued at EGP 5200.
In February, a spike in the prices of cement was recorded by Egypt's Consumer Protection Agency (CPA) prompting it to file a complaint along with the Authority for Safeguarding Competition and Preventing of Monopoly against cement companies accusing them of leading a raise in cement prices that does not match real estate recession.
Atef Yaaqoub, president of CPA, said "prices surged by 30 percent, and cement is really a strategic product in about 95 industries."
He said the country had 16 cement factories in 2010 with a total annual production of 43.3 million tonnes, while in 2011the number of factories increased to 19 producing 44.7 million tonnes and in 2012, there were 21 factories producing 48.3 million tonnes. While this should mean an increase in supply and therefore a reasonable price, local cement prices by the end of 2012 shot to EGP 480 per tonne on average. Officials cite energy shortages and high price of foreign currency for this increase.
"The current increase in local cement prices is attributed to a rise in energy prices and workers' wages; moreover the amounts of energy provided to factories have plummeted, thus cost prices rose up," said Mohamed Hanafy, head of the chamber of building materials division at the Egyptian Federation for Industries.
He continued, "this rise in energy prices forced traders to think of using coal as a cheaper alternative and to conduct feasibility studies."
Meanwhile, Ahmed El-Zieny, head of the division of building materials in Cairo Chamber of Commerce, said the rise in cement prices is due to some factories monopolizing the industry like El-Dekheila factory which holds 80% of the entire market.
"There is absolute absence of laws and monitoring," he said.
He pointed out that in 2008 a notable boom in the construction sector was brought to a halt by the global financial crunch.
"The construction sector's woes exist since 2008 and we are waiting for the government to issue a law that can regulate the profit margin, and eradicate market monopoly," El-Zieny said.
Steel prices rose as well. Experts attributed this to the rise of the US dollar against the Egyptian pound. Hanafy said that 90% of steel raw material is imported, making the metal's price locally vulnerable to the pound's value.
Hanafy ruled out that the increase in steel and cement prices would have an impact on the prices of residential units, saying that these are mainly influenced by demand and supply, along with prices of the land itself and facilities.
"The price of steel and cement has no impact on residential unit prices, for instance in 2008 steel and cement prices were high, and residential units' prices were low," Hanafy said.
After a decree by the minister of industry and foreign trade (MIFT) in December 2012, which temporarily imposed protective tariffs on imported steel to be applied at a rate of 6.8% with a minimum of EGP 299 per tonne for 200 days, monopoly practices started to take place, El-Zieny notes.
Not only have the prices of cement and steel surged. AboElenin said that the rise in diesel prices and its shortage impact the whole sector, and EFCBC is set to hold a meeting with the Ministry of Petroleum to negotiate on providing more diesel fuel to construction companies, "but the problem is that even the ministry is out of fuel."
Adding to the financial burdens faced by the sector, construction companies have, since the 2011 revolution, been demanding that the Ministry of Finance repay money it owes them, "which at that time amounted to eight billion Egyptian pounds," said Hassan Abdel Aziz, the EFCBC head, in an interview between members of the contracting sector and Daily News Egypt. "But now the situation has gotten worse as the debt reached roughly EGP 13bn," he added.
He continued, "it's as simple as that: if contractors aren't paid the money they're owed, they can't complete their projects, and if they can't pay back money owed to banks this means they'd face legal charges."
Abdel Aziz said that the sector's problems with the ministry are not confined to the money owed. Taxes, social insurance, and other legal issues complete the list of grievances.
"The Ministry of Finance recognizes only eight billion Egyptian pounds of the owed money," said Abel Aziz.