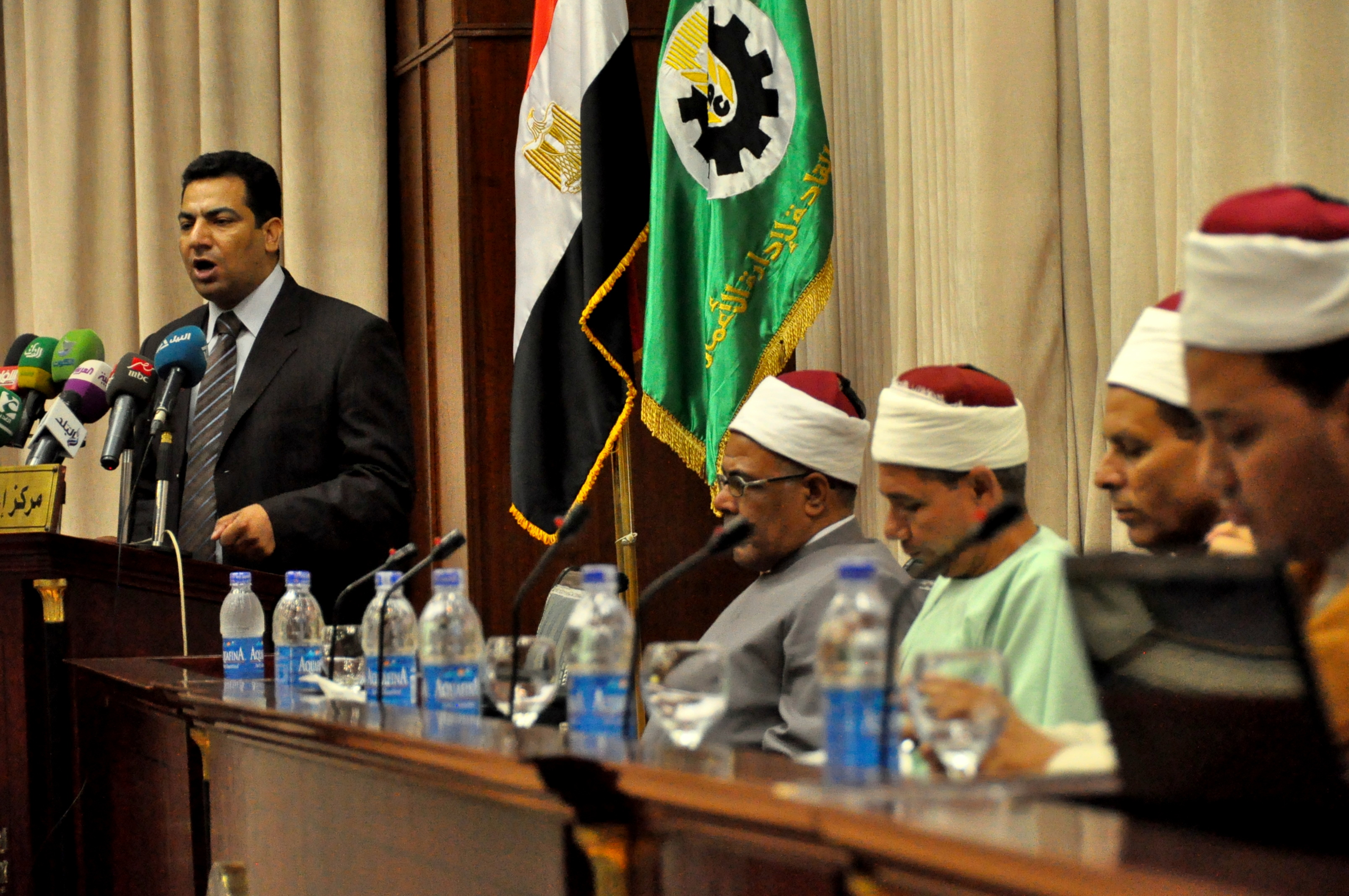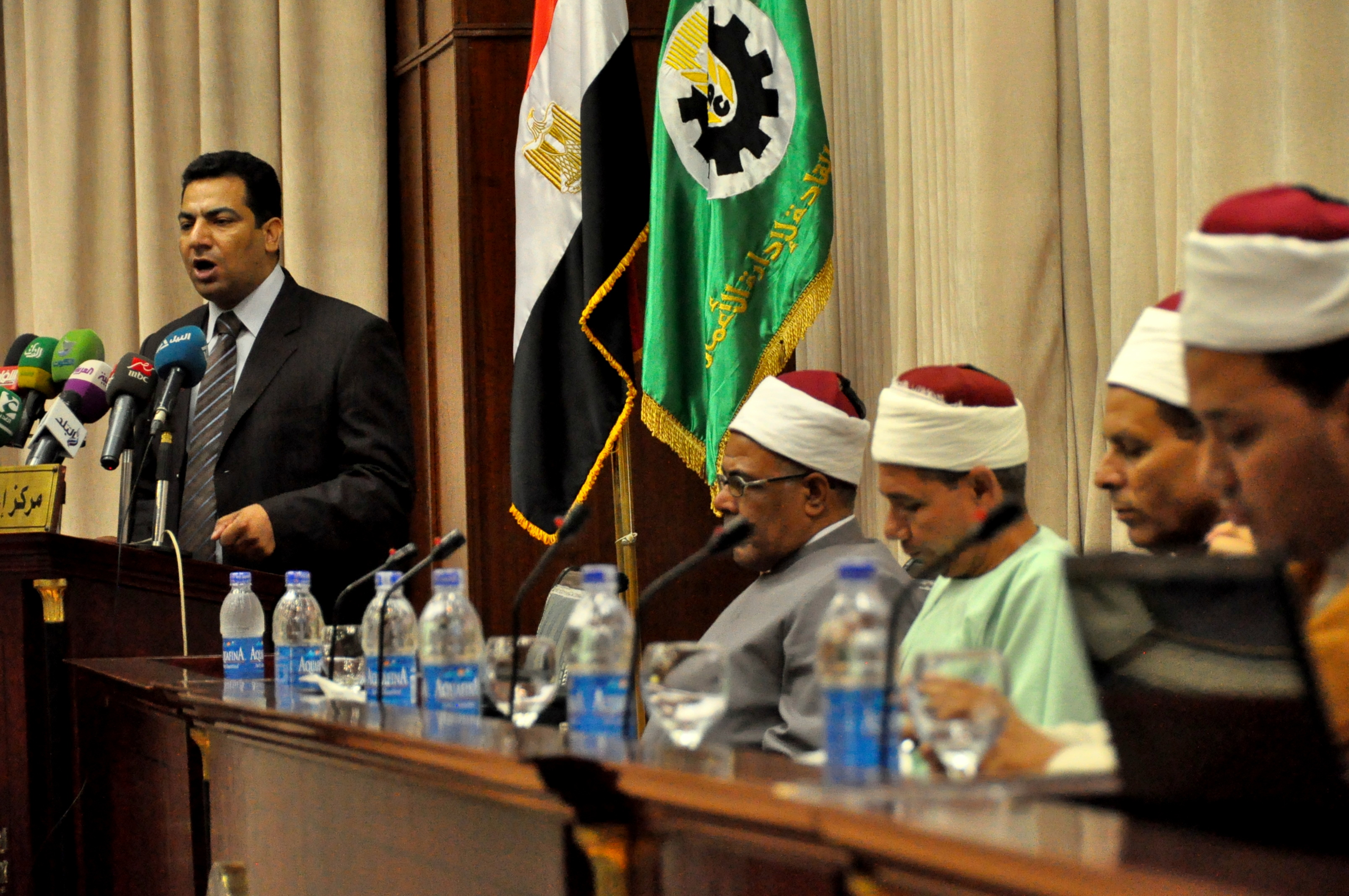 By Menna Mourad
Independent movements within Al-Azhar held a press conference Monday at the Leadership and Management Development Centre, and demanded autonomy from the Ministry of Endowments.
Sheikh Ali Ramadan, a member of the Al-Azhar Independence Movement said that endowments should be taken out of the ministry coffers and returned back to Al–Azhar.
He maintained that Al-Azhar is "not a minor and that it doesn't need a guardian to spend on it from its own money."
Sheikh Mohamed Elewa, a member from the National Front for the Defence of Al-Azhar lamented what he described as unprecedented attacks on Al-Azhar "from people whose hands are stained with blood."
He added that "whereas freedom of religion is a right, knowledge is discussed by scholars", alluding to attacks on the Al-Ash'ari school of thought, that Al-Azhar follows.
A newly appointed preacher, Sheikh Ahmed Mashad, expressed his alarm at incidents from the latest preachers' training sessions organized by the Ministry of Endowments. He said that there were direct calls for the preachers to be involved in politics in which they were told that they would be rewarded by affiliation with the Muslim Brotherhood.
Sheikh Korashy Salama, chairman of the Syndicate of Scholars and Preachers, asked President Mohamed Morsi and Minister of Endowments Sheikh Talaat Afifi to fear God. He addressed President Morsi saying, "We stand behind justice and not behind you."
The speakers also commented on 30 June protests; Sheikh Abdel Ghany Hendy, a founder of the Popular Movement for the Independence of Al-Azhar said that they will be participating in protests but he maintained that the difference between them and other groups is that they are not seeking power. Not all groups, however, are going to join the protests according to Sheikh Elewa.
Al-Azhar released a statement clarifying its stance on protests. It stated that armed protest is prohibited in Islam but that the legitimacy of peaceful opposition in Islam is out of the question, adding that all laws and constitutions already preserve that right."
Sheikh Ramadan added that Al-Azhar is under the rule of God and will appease neither ruler nor the people.