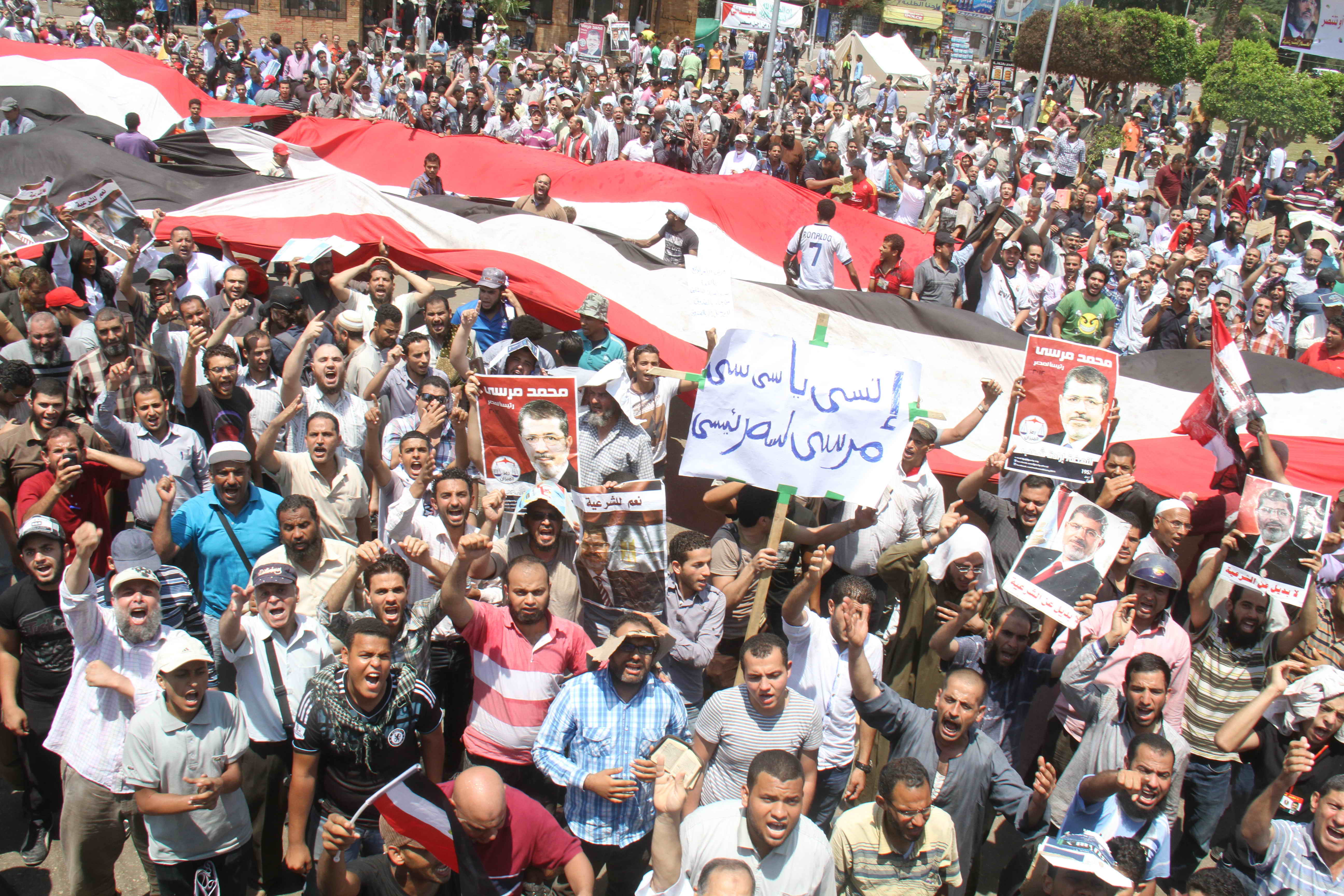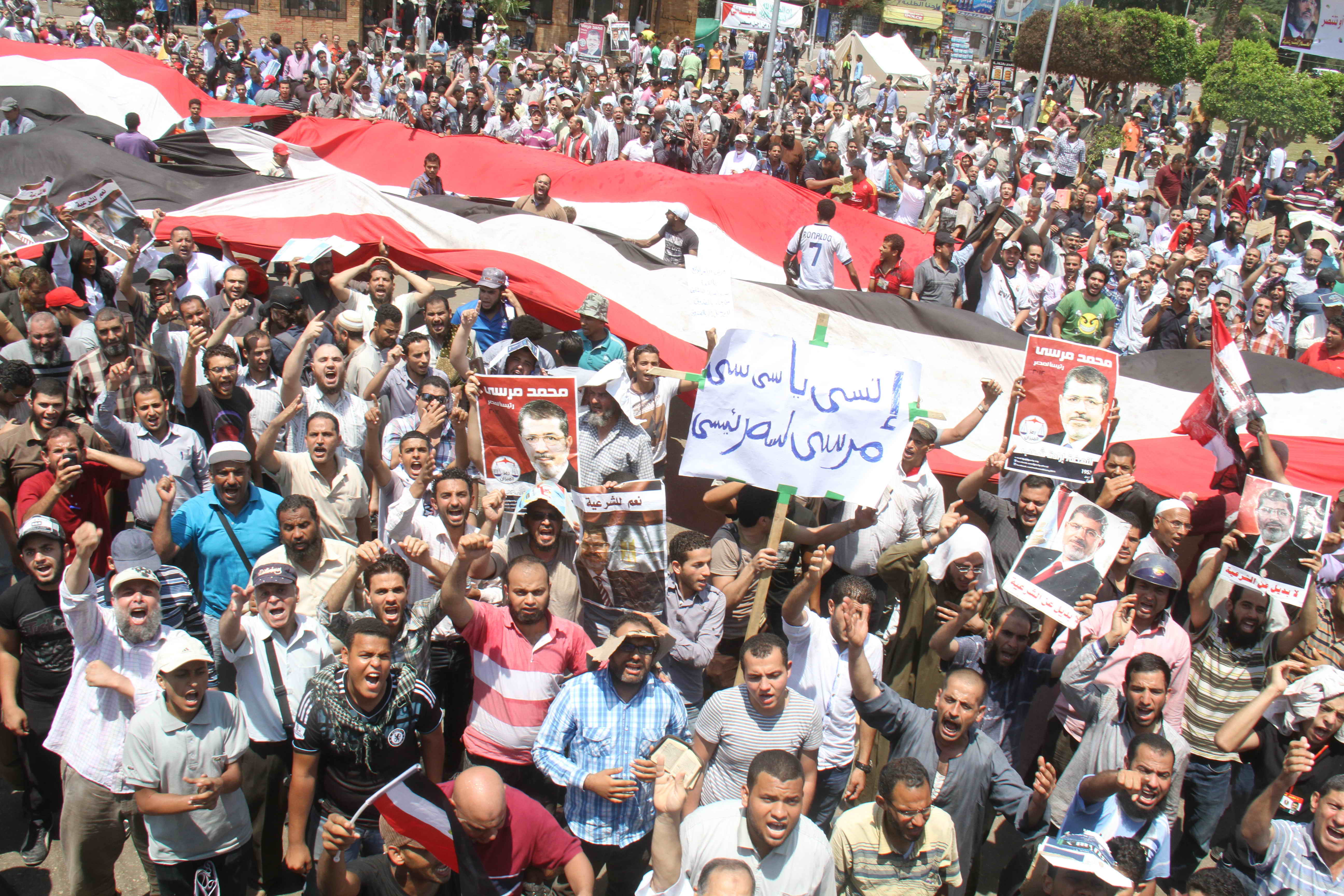 The Muslim Brotherhood refuses to cooperate and acknowledge the "usurped" government appointed after the overthrow of President Mohamed Morsi, its Supreme Guide Mohammed Badei said on Friday.
Despite of an arrest warrant issued against him on Thursday, Badei gave a speech at the pro-Morsi sit-in at Raba'a Al-Adaweya at 6:30pm. Security reports had initially indicated that he was detained following the overthrow of Morsi, but the Brotherhood denied his arrest.
Badei, said that pro-Morsi supporters are willing to sacrifice their lives to reinstate the former president. "Our demonstrations are stronger than bullets and tanks," he said in a direct reference to the threat of a military crackdown on the pro-Morsi sit-in.
Badei called the ouster of Morsi an "illegal" action that nullifies any and all decisions that follow it. During his defiant speech, helicopters continually hovered around the stage on a level lower than what was witnessed in the past days.
"I call on the Egyptian people to take to the streets to demand the return of our president," he said, emphasizing that no negotiations will be held with the current government until the military reverses the house arrest issued on Morsi on Thursday. "We will remain in public squares until we free our elected president and carry him on our shoulders."
Badei made a plea for army soldiers to refrain from shooting at "its citizens" and reiterated that their protest is peaceful.
He made a call for soldiers to remember that Morsi remains their supreme commander and that they are accountable to him.
Badei criticized the military for its prompt closure of Islamist channels on Thursday. He stated that the Egyptian people "will no longer acknowledge military rule."
The Muslim Brotherhood and its Freedom and Justice Party (FJP) held a presser Thursday evening to announce that it will not cooperate with the current government.
"We are part and parcel of the fabric of Egypt […] We will not cooperate with the authority that has carried out this coup," the Muslim Brotherhood statement read.
In what has been dubbed "the Friday of Rejection," the Brotherhood, FJP and the National Coalition for Salvaging Legitimacy had called on the Egyptian people to continue their peaceful protest "in the streets and squares of the country" till the former president returns to power.
"There are decisions that should be left to the Egyptian people," Fatema Salah, a 28 year old protester at Rabaa Al-Adaweya, said. "The military does not have the right to disagree with the people that have legitimately elected the president."
Mahmoud Gameel, another protester, said that the military has shut down the Islamist channels in an attempt to silence the supporters of Morsi. "They clearly want to put us in jail because we do not want to stay quiet […] arbitrary arrests and taking away our freedom of expression are their idea of a democracy?" he said.