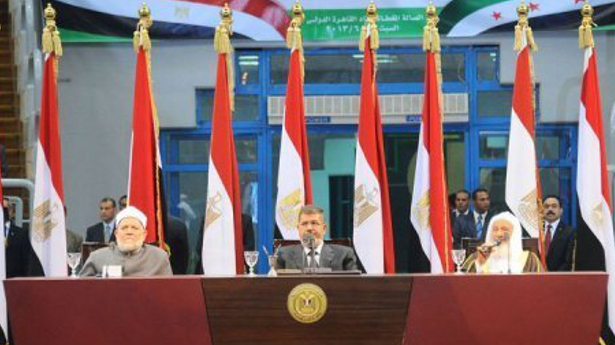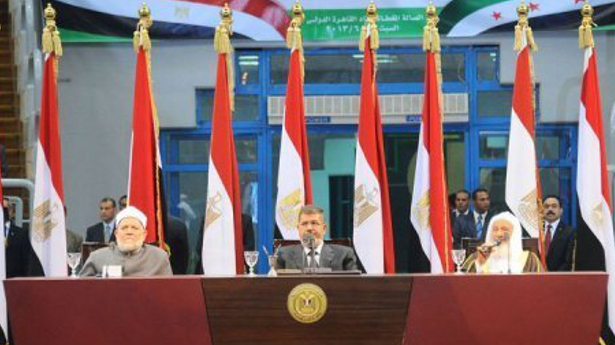 By Youssef El Beshlawy
The foreign ministry has denied rumours alleging the restoration of full diplomatic ties with Syria and has stressed relations between Egypt and Syria remain strictly on the consulate level.
"Egypt has not restored full diplomatic ties with Syria. Relations are only on the consulate level, for the sake of nationals in both countries," said official Foreign Ministry Spokesman Badr Abdel Atty on Monday morning.
The foreign ministry's denial came after various news reports claimed that Egypt has maintained full diplomatic relations with Syrian president Bashar Al-Assad's administration.
When former president Mohamed Morsi cut all diplomatic ties with the Syrian government on 15 June, negotiations were launched soon afterwards between the two countries to determine the status of diplomatic relations and the impact it would have on citizens, Abdel Atty said.
The resulting agreements affirmed consulate relations would continue, with the two countries agreeing to reopen the Egyptian consulate in Damascus and the Syrian consulate in Cairo on Sunday morning.
"There are 160,000 Syrian citizens in Egypt and many Egyptians in Syria. These people need consular services, regardless of any political differences," Abdel Atty said.
He added that consulate procedures remain normal and legitimate according to the Vienna Convention on Diplomatic Relations of 1961.