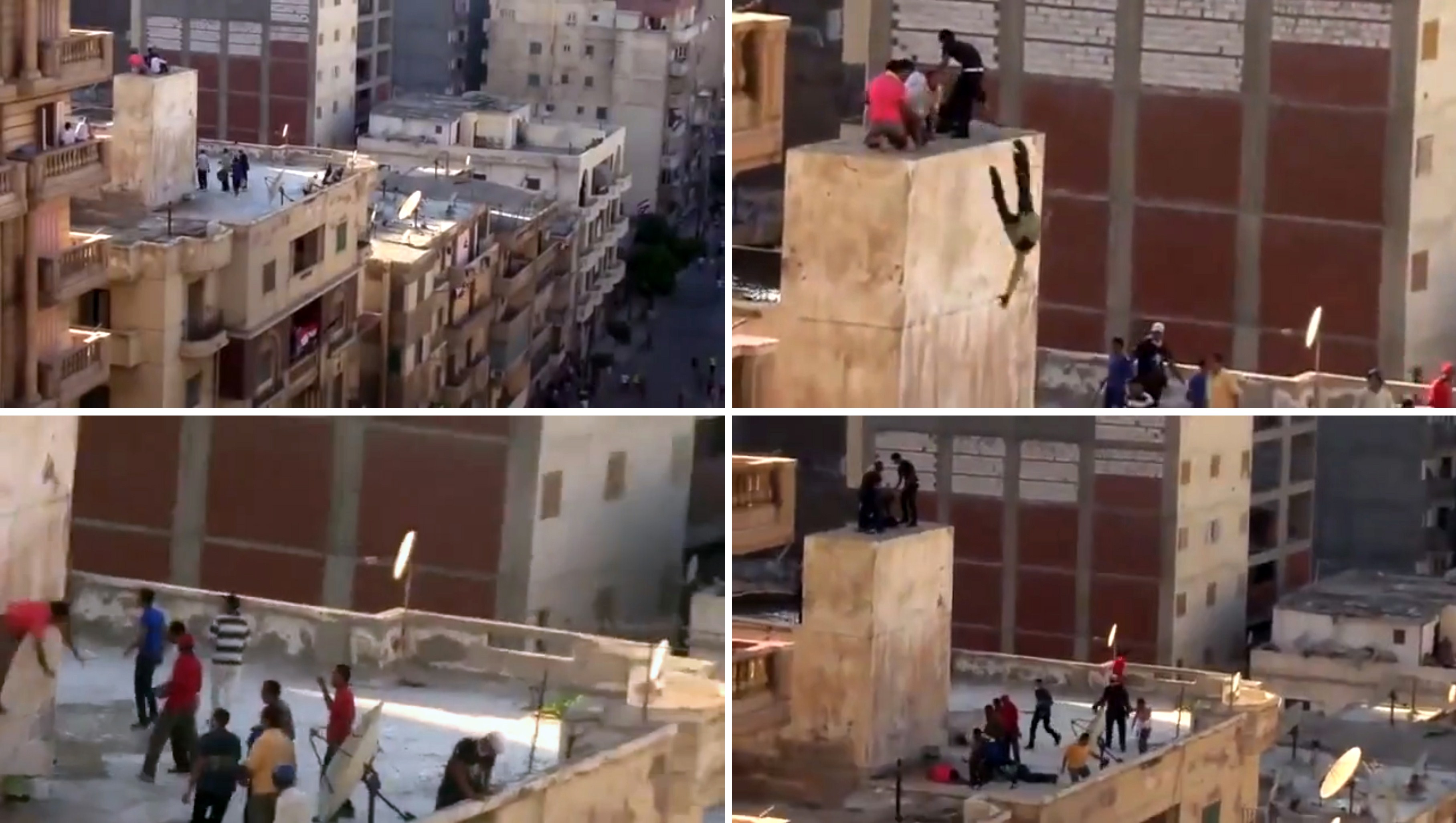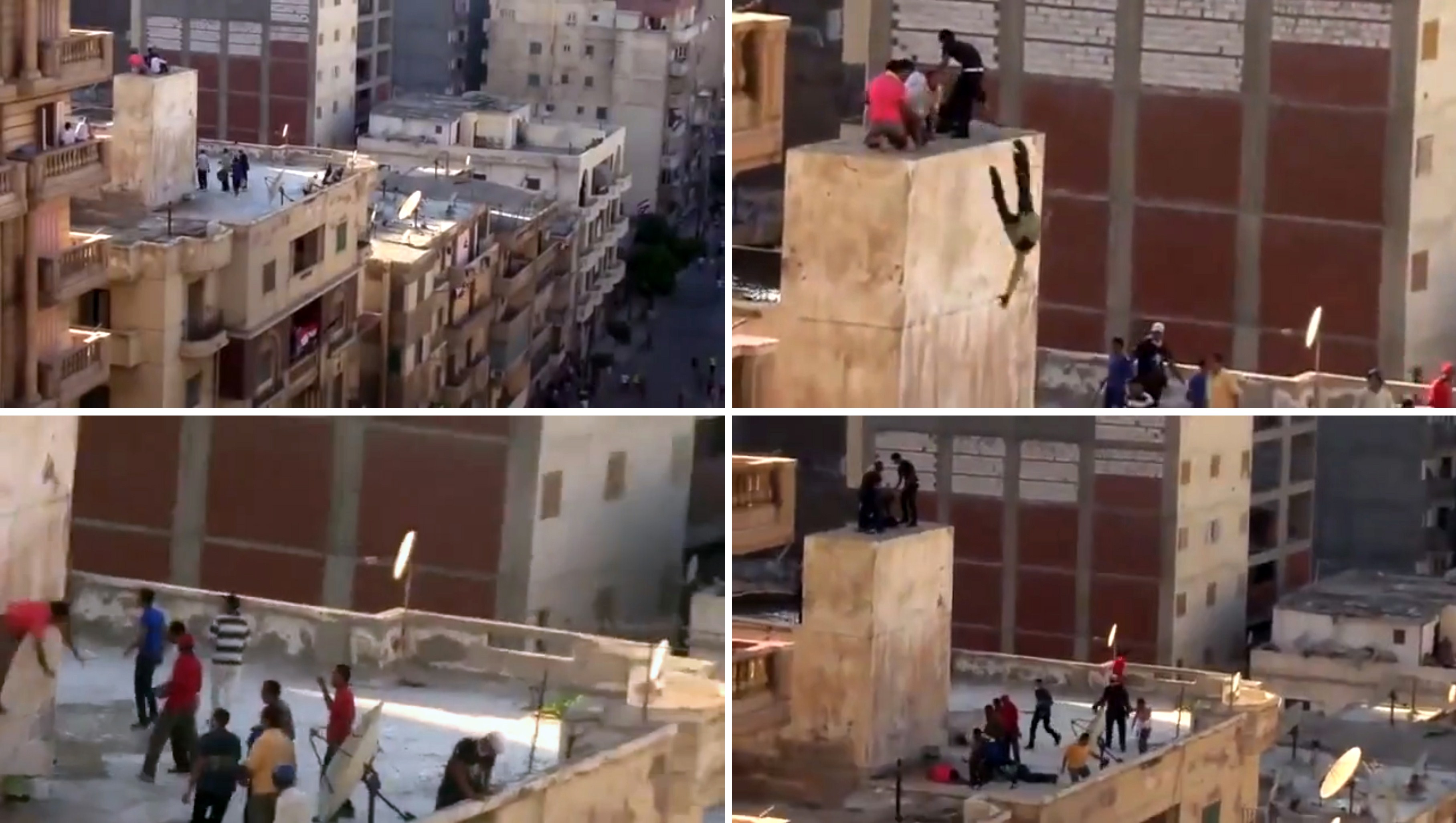 By Mohamad Nagi
Police have arrested two of the perpetrators featured in a video showing the assault of two men on a rooftop in Alexandria resulting in one death, according to the official Ministry of Interior Facebook page.
According to the statement, local electric company employee Abdullah Al-Ahmady Abdelwahid was arrested by the police on Monday, as well as Mahmoud Hassan Ramadan, a Jihadi extremist, who was hiding in a residential area in Balteem, Kafr el-Sheikh on Sunday.
In the widely-circulated video, a group of assailants are seen throwing two individuals from a rooftop ledge. Ramadan is shown beating one of the people trapped on the roof, however the video does not show him pushing anyone from the ledge. The bearded Ramadan had a black flag bearing the Shahada (the Islamic proclamation of faith) protruding from his back pocket.
According to state run Al-Ahram, Alexandria's head of security said the police were able to reach Abdelwahid after confessions from Ramadan.
The remaining perpetrators have been also identified, the ministry said, and security has been increased to arrest them.