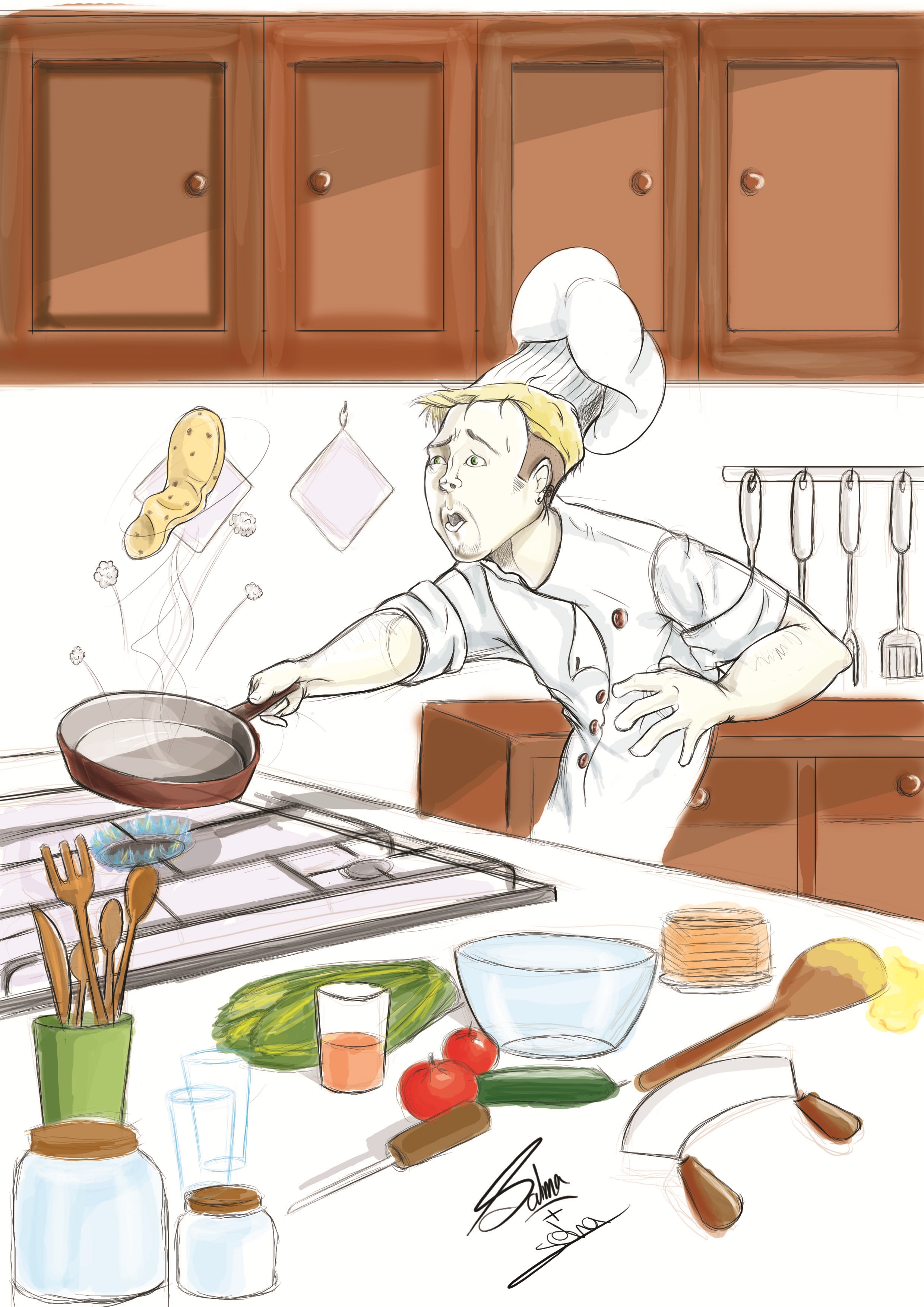 Drink :                   Banana juice with almonds
Soup:                    Vegetable soup with cheese
Salad:                    Altomih salad
Appetiser:           Zucchini panee
Main course:      Lamp ribs with honey
Basmati Rice
Dessert:               Balah El-Sham
Ingredients
1 kg lamb ribs, with minimal fat – ray-

esh

da

-ny
½ cup honey –

a'

-sal
½ cup olive oil – zeit za-

toon

¼ cup brown sugar –

sok

-kar

bon

-nee
1/3 cup balsamic vinegar – ghal bal-

sa

-mic
1 tsp cumin – kam-

moon

1 tsp paprika – pa-

pree

-ka
½ tsp ground cinnamon –

er

-fa
1/2 tablespoon chopped fresh rosemary leaves –

rose

-ma-ry

akh

-dar
1 garlic clove, chopped – tom
salt and pepper- malh and

fel

-fel
Directions
Combine the honey and oil in a bowl and set aside.
Mix the cumin, paprika, cinnamon and rosemary in a small bowl and set aside.
Add the brown sugar to the spice mix and combine with the honey-oil mixture, balsamic vinegar and garlic.
Place the ribs in a large, deep dish and pour the mixture in the dish until all the ribs are well coated. Cover the dish and place in the fridge for a few hours, this can be done up to 24hrs in advance.
Fry the ribs in a large nonstick pan on medium heat, turn them frequently to make sure they cook all the way through. The ribs will blacken because the sugar will burn.
Serve immediately.