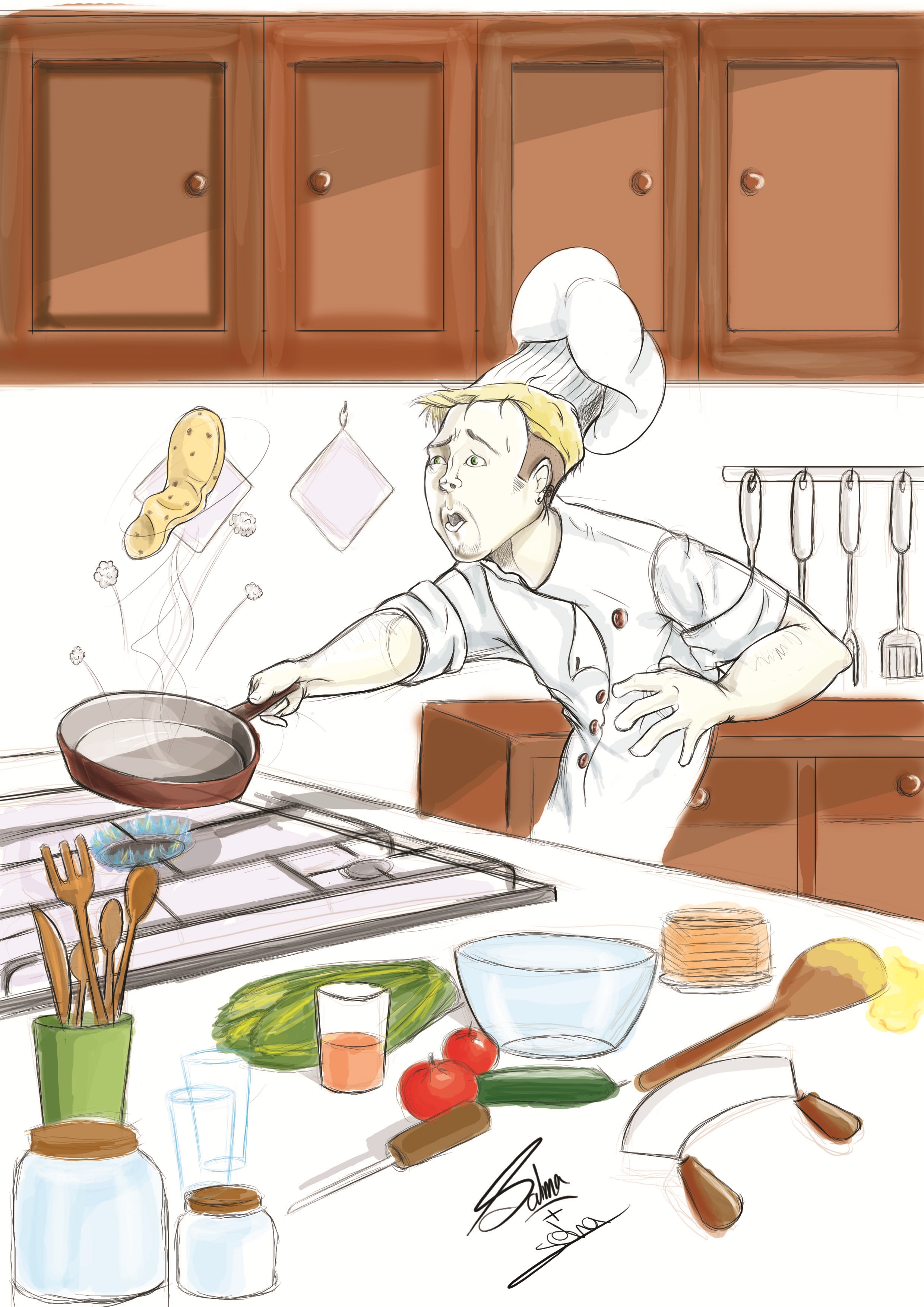 Drink:                    Mango juice with lemon and honey
Soup:                    Carrot soup
Salad:                    Colorful pasta salad
Appetiser:           Fajita stuffed potatoes
Main course:      Tagen chicken with onion and turmeric
Molokheya with rabbit
White rice
Dessert:               Basbousa with dates
Ingredients
4 large baking potatoes – ba-ta-tes
1/2 kg chicken breasts, cut in bites size – so-door fe-rakh
1 medium green pepper, chopped – fel-fel akh-dar
1 medium onion, chopped – ba-sal
2 tbsp butter – zeb-da
1 cup shredded cheddar, or your favourite, cheese – gib-na
2 tbsp sliced olives – za-toon
1 can sweet corn – dor-a
1tbsp soy sauce – sau-se el so-ya
1tbsp vinegar – ghal
1 tbsp lemon juice – a-seer la-moon
garlic powder – bo-dret tom
salt and pepper – malh and fel-fel
Directions
Place the chicken cubes in a bowl and add the soy sauce, vinegar, lemon juice, garlic powder, salt and pepper. Cover and let marinate for 2 hours.
Heat the oven on 200C.
Scrub the potatoes and wrap them in aluminium foil and bake until tender, about an hour.
Melt the butter in a skillet and sauté the chicken for until semi tender.
Add the onion, olives, sweet corn and green pepper and stir until mixed well.
Remove the potatoes from the oven and slice the top lengthwise and press on the ends to open.
Spoon chicken mixture into potatoes and sprinkle the cheese over the top.
Return to the oven until the cheese is melted.
Serve immediately.