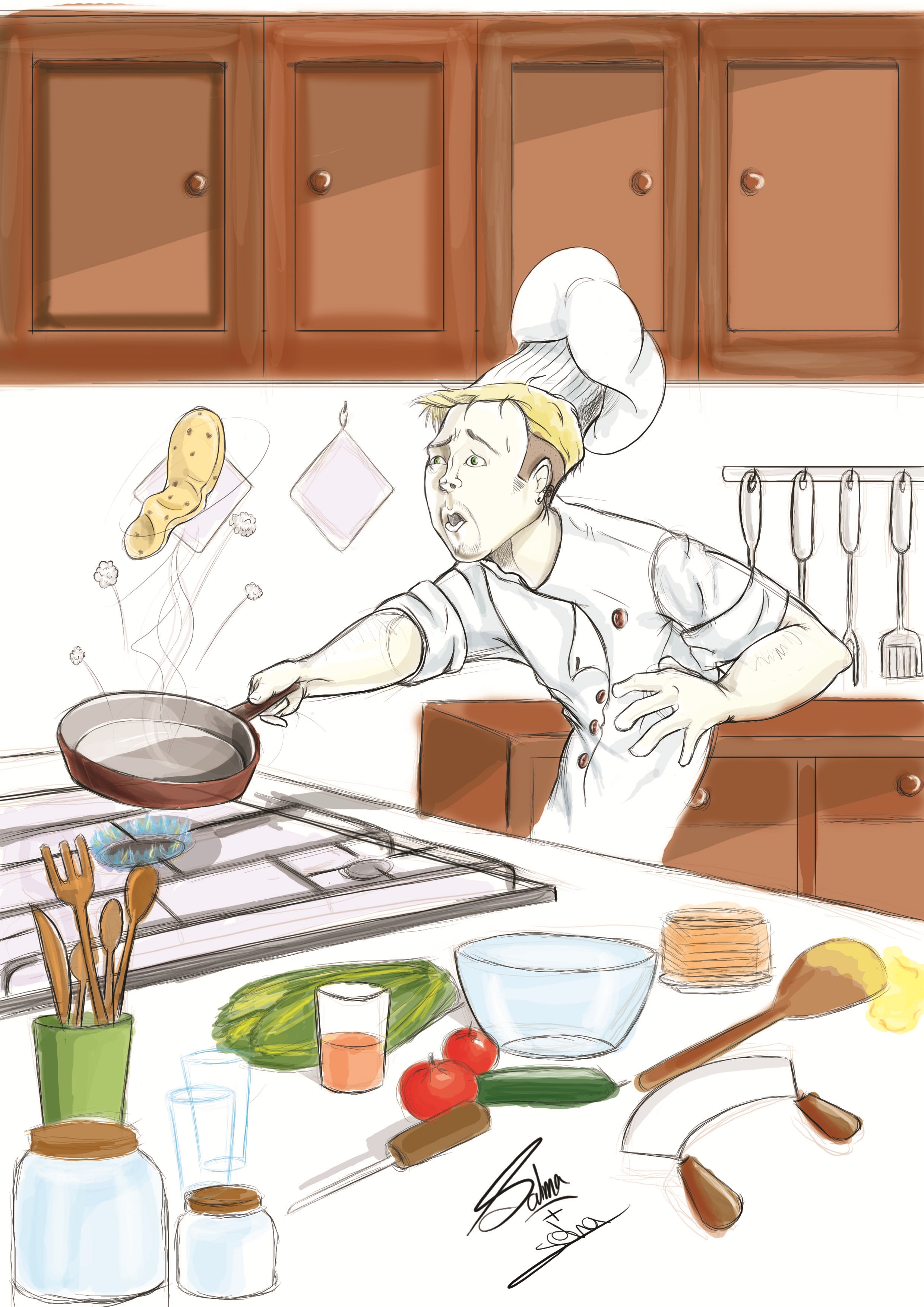 Drink:                    Strawberry-banana juice
Soup:                    Cauliflower soup
Salad:                    Carrot salad with feta cheese
Appetiser:           Chicken Kiev
Main course:      Mexican pasta
Stuffed pigeons with freek
Dessert:               Muffin with dates and apple
Ingredients
1/2 cup dates, chopped –

ba

-lah
1 Granny Smith apple, peeled and finely chopped – toh-

fah

1/2 cup sugar –

suk

-kar
1/2 cup milk –

la

-ban
2 cup flour – de-

'ee'

2 tsp butter, room temperature –

zeb

-da
2 tsp baking powder –

bay

-king

pow

-der
1 tsp vanilla sugar – va-

nil

-ya
1/2 tsp salt – malh
3/4 tsp cinnamon –

er

-fa
1/2 cup nuts, chopped – mo-ka-sa-

rat

1 egg, beaten – beid
Directions
Preheat the oven to 200C. Line a 12 cup muffin pan with paper muffin liners.
Add the flour, baking powder, cinnamon, salt and butter to a bowl and stir well. Add the sugar.
Mix the milk, egg and vanilla sugar in a small bowl. Add the dates and apple and mix well.
Add the apple and date mixture to the flour and mix very well.
Spoon the mixture into muffin cups and sprinkle the nuts on the top.
Bake for about 20 minutes or until golden and a toothpick inserted in the middle of a muffin comes out clean.
Let cool for 5 minutes before serving.