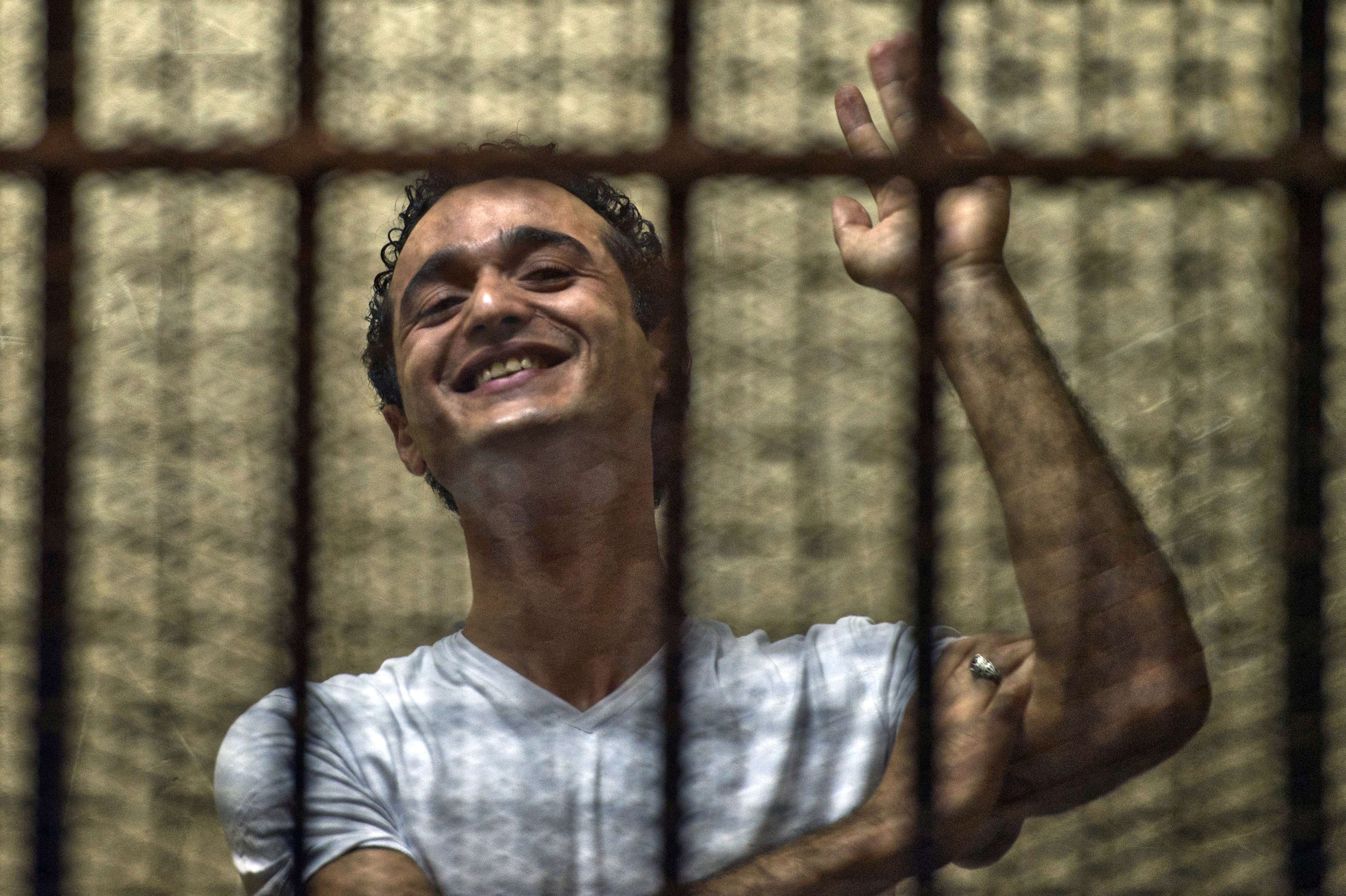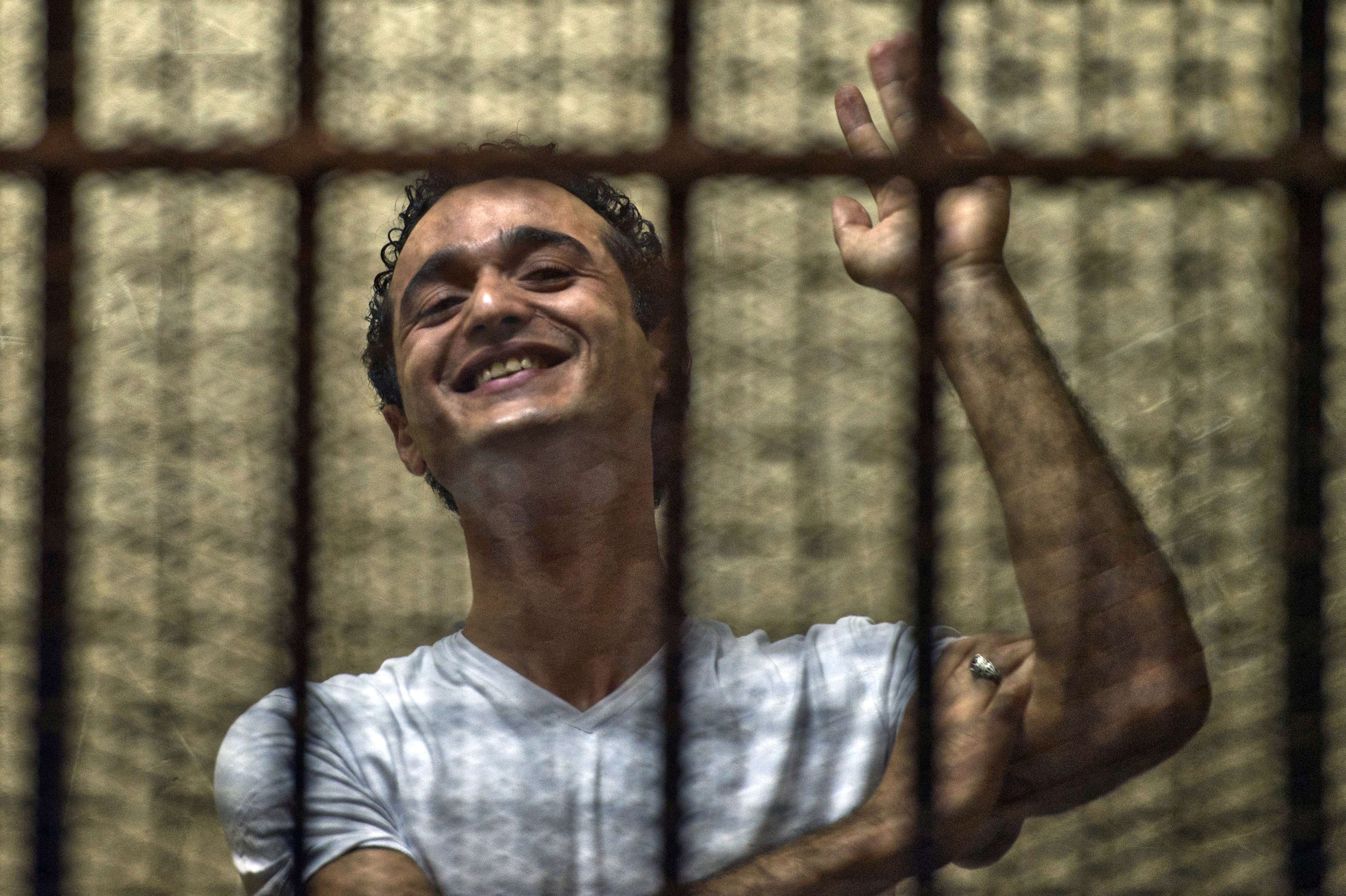 By RawanEzzat
Political activist and blogger Ahmed Douma and his wife were attacked by group Muslim Brotherhood protesters in Merghany Street on Sunday night, according to his wife Nourhan Hefzy.
On her Facebook page she claimed that she, her husband and her sisters were assaulted by Pro-Morsi protesters as they were stopping a cab.
"While entering the taxi, pro-Morsi people saw Douma and suddenly ran towards us," said Hefzy on her Facebook account, adding: "they started beating Douma and tried to pull him out of the car, however my sister and I held on him."
She claimed that the road was blocked, and no one attempted to stop the attackers, even as other men were breaking the taxi'swindows.
On his Facebook account, Douma said some men tried to beat the girls with the sticks"but a couple of their men said leave the girls alone, which caused a distraction and thentraffic started moving."
"We are safe, just a couple of bruises on all of us," said Hefzy, adding they took pictures of the broken taxi, and went to the hospital in order to get a medical report of the bruises.
On Monday, Douma, Hefzy and her sisters went to the police station to file a complaint.