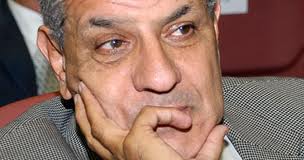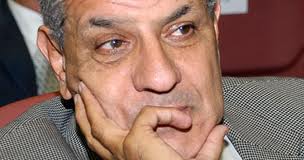 By Muhammad Darwish
All contracting companies currently implementing drinking water or sewage system development projects will be held accountable in the future if such projects are not completed by their scheduled dates, according to Ibrahim Malhab, Minister of Housing, Utilities and Urban Development.
He said that such companies would be charged with fines if they failed to complete their projects by their agreed upon deadlines, without providing clear explanations for why delays occurred. He further called on officials working within the drinking water and sewage system sectors to publically announce time frames and deadlines for development projects that are part of the current "2013/2014" investment project, calling for a "digital clock" to be adopted for all. The "clock," he said, would help clarify deadlines for each project, with citizens themselves being tasked with monitoring and holding government officials accountable.
These statements came during a meeting attended by nearly 100 representatives from within the drinking water and sewage system sector, also including officials from a number of water companies, the Egyptian Water Regulation Authority, and other government agencies.
The minister further called for citizens to be directly informed if projects were delayed for any reason, including if necessary funding were not made available. He stated: "our mission is to serve citizens. That being said, it is their right to know if projects will not be implemented on time." He said that all decisions made by the transitional government would be announced and made transparent, and that it was important that the media monitor the progress of all projects. Malhab said laws and state regulations regarding such projects would be made clear and would apply to all.
Malhab said he would not compromise on the quality of drinking water provided to citizens, saying that high standards would be the backbone upon which all policy created regarding such companies would be based in the coming months. He further stated that the repair and renovation process of any defunct plants was also of utmost important, saying that field visits to such sites would be conducted in order to ensure their smooth operation.
He further stated that he was aware, that the state budget is currently under pressure from many sides, and is not large enough to fund all projects currently being proposed. He said, however, the government would not remain with its hands tied, saying that additional sources of funding would be pursued, in order to provide funding for service projects that would benefit all citizens.
Malhab called on the chairmen of various water companies operating within Egypt to make use of water processing and sewage plants recently constructed by private contracting companies, saying that the takeover of such plants should occur within the next week.
He added that any neglect within the sector, either on the part those working within the ministry or its various sub-sectors, would not be tolerated, the violators of contracts would be punished and the best interests of citizens would always be pursued.
Malhab further pointed out the need to quickly address the state of any factories that do not meet environmental standards, or that use industrial waste water in ways that are not in accordance with state laws and regulations. He discussed the necessity to inform all concerned government agencies of the importance of taking steps to prevent this phenomenon, and bring any cases of violations in front of the country's Public Prosecutor.
He added that certifications would need to be provided to facility operators, whether they are engineers or technicians. Training such employees and providing them with certificates would provide them with additional work opportunities, he said, not just in Egypt but also abroad.
Malhab said: "We are working to pump new blood into the sector, and train leaders to operate at all levels. Efficient training programs will help us best achieve our goals".  He went on to say that all contracting companies would be considered equal, in both the public and private sector, and that all dealings with such companies would be conducted with transparency and within the framework of the law.
Translated from Al-Borsa