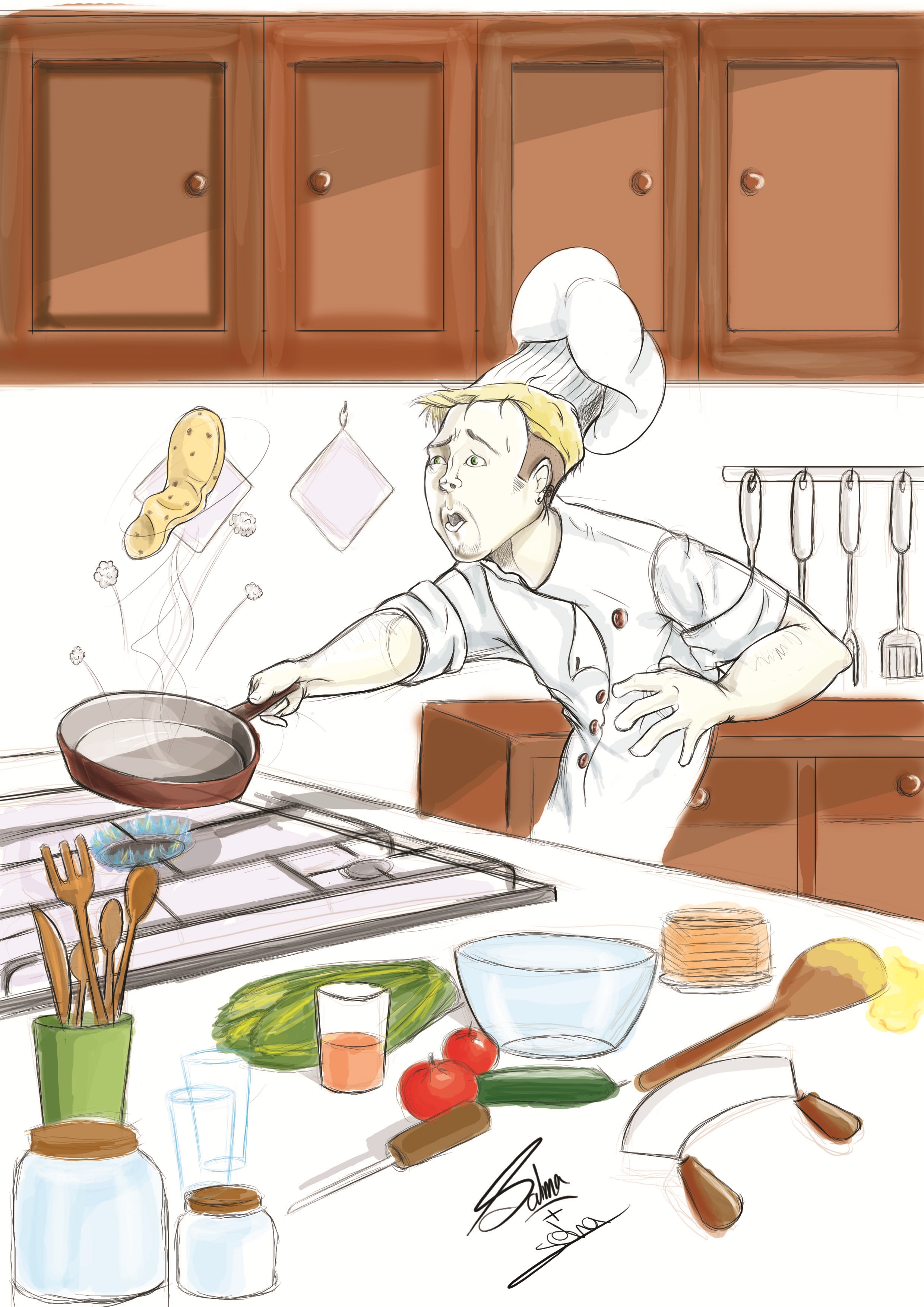 Drink:                    Rose syrup
Soup:                    Onion Soup with Parmesan Cheese and toast
Salad:                    Potato salad with eggs
Appetiser:           Crispy fish fingers
Main Course:     Fried calamari fried with mayonnaise
Fried fish
Brown rice
Dessert:               Cake stuffed with coconut and cinnamon
Ingredients:
1/2 kg calamari, cut into 5mm rings – so-

beit

2 eggs, beaten – beid
1 cup flour – de

-'ee'

1 tsp paprika – pa-

pree

-ka
salt and pepper – malh and

fel

-fel
oil for frying – zeit
For the mayonnaise
1 cup mayonnaise – ma-yo-

naise

2 garlic cloves, crushed – tom
1 lemon juice – a-

seer

la-

moon
Directions
Prepare the mayonnaise
Mix all the ingredients together and set aside.
Prepare the calamari
Add the flour, paprika, salt and pepper to a large plastic sandwich bag. Drop in the calamari and shake well to coat all sides. This may need to be done in two batches, depending on the size of the bag.
Heat enough oil in a deep pan on medium heat. To check if the oil is at the right temperature, drop a cube of bread into the hot oil. It should become golden and crispy in 1 minute.
Dip the floured calamari into the beaten egg while the oil is heating up and carefully drop the calamari in the hot oil. Fry for 2-3 minutes until golden. Remove from the oil and drain on paper towels. Serve with the garlic and lemon mayonnaise.