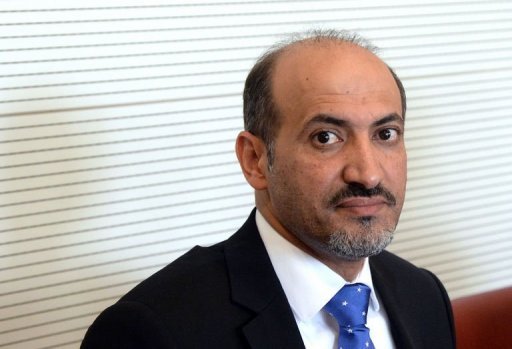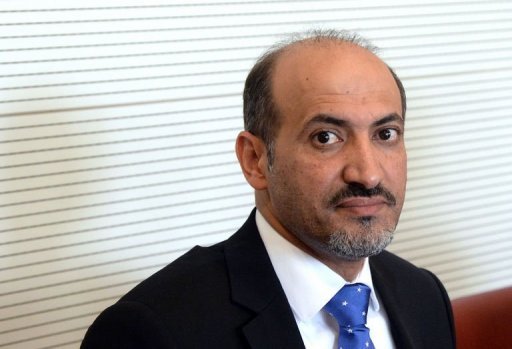 AFP – US Secretary of State John Kerry will meet with the new leader of the Syrian opposition at the UN this week, as US plans to boost military aid to the rebels gain steam.
Kerry will meet newly-elected Syrian opposition chief Ahmad Jarba on Thursday afternoon at the United Nations in New York, on the sidelines of a Security Council meeting.
"The secretary plans to meet with… president Jarba and other members of the coalition, including Michel Kilo and Burhan Ghalioun," State Department spokeswoman Jen Psaki told reporters.
"They will discuss the current situation in Syria, how to support a process of political dialogue and the Geneva conference, and ways to bolster our assistance to local communities."
It will be Kerry's first meeting with Jarba since he was elected head of the Syrian National Coalition on July 6.
Kerry will seek to convey "the US commitment to continuing to help strengthen the opposition," Psaki said.
Jarba met on Tuesday with French leaders and said he called for "total political support, diplomatic support, humanitarian emergency aid and military and other aid."
Jarba was accompanied in Paris by the Free Syrian Army chief General Selim Idriss, who said the opposition was "working with our European and American friends to obtain technical, medical and humanitarian assistance and, we hope, also weapons and ammunition."
Idriss repeated his complaint that the rebels did "not have enough" weapons as they battle the regime of Syrian President Bashar al-Assad.
The United States is currently providing humanitarian and non-lethal military aid to rebel groups but has said it will significantly expand the "scope and scale" of its military assistance.
President Barack Obama's plan to provide vetted Syrian rebels with weapons and strategic military aid appears to have gained traction in Congress after lawmakers said a "consensus" had been reached to accept the proposals.
House Intelligence Committee chairman Mike Rogers said they had agreed to the plan despite "very strong concerns about the strength of the administration's plans in Syria and its chances for success."
But the details have been kept secret, and it remains unclear precisely what extra aid Washington intends to give the rebels.