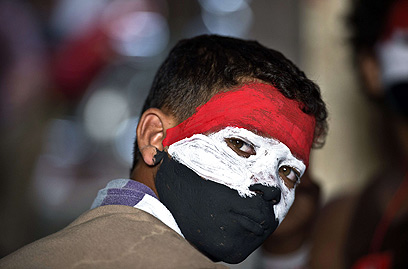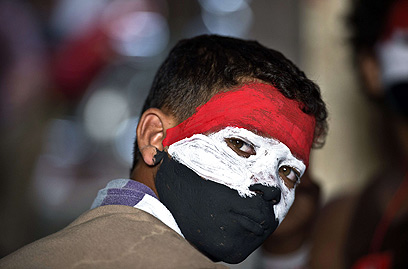 In response to calls by Defence Minister Abdul Fatah Al-Sisi, protesters began to march Friday afternoon under the slogan of "no to terrorism."
Tamarod, the campaign which led massive protests against former president Mohamed Morsi, published the routes of its various marches on its website.
A total of seven marches are planned inside Greater Cairo, three of them will converge in Tahrir Square and four will converge at the presidential palace.
In Al-Darb Al-Ahmar, protesters will gather at Qoyoun Mosque at 5pm and pass by Bab Al-Khalq, Hassan Al-Akbar and Talaat Harb before reaching Tahrir Square. Another march heading to Tahrir will start at the Ministry of Culture in Zamalek. The meeting point of the third march will be Mostafa Mahmoud Mosque in Mohandeseen where protesters will gather at 4pm before heading to Tahrir Square.
As for the marches heading to the presidential palace, protesters started gathering at 3pm at Alf Maskan Square in Ain Shams and Al-Hegaz Square. Another march will start at City Stars in Nasr City. Protesters started to gather at 3.30pm planning to move to the palace an hour later. In Matareya, protesters will meet at 5pm at Al-Matareya Square before marching towards the palace.
Marches are also planned in several governorates. In Banha in Qalyubia, Tanta in Al-Gharbeya, and  Zagazig in Sharqeya, protesters will gather outside governorate buildings.
Protesters began gathering at Sidi Gaber Square in Alexandria, and Al-Shoun Square in Mahalla. In Kafr Al-Sheikh, the meeting point is Kafr Al-Sheikh Roundabout. Port Said residents will start marching from Al-Shohada Square. Suez protesters have two marches, one started at Al-Arbaeen Square and the other at Al-Mamar Square.