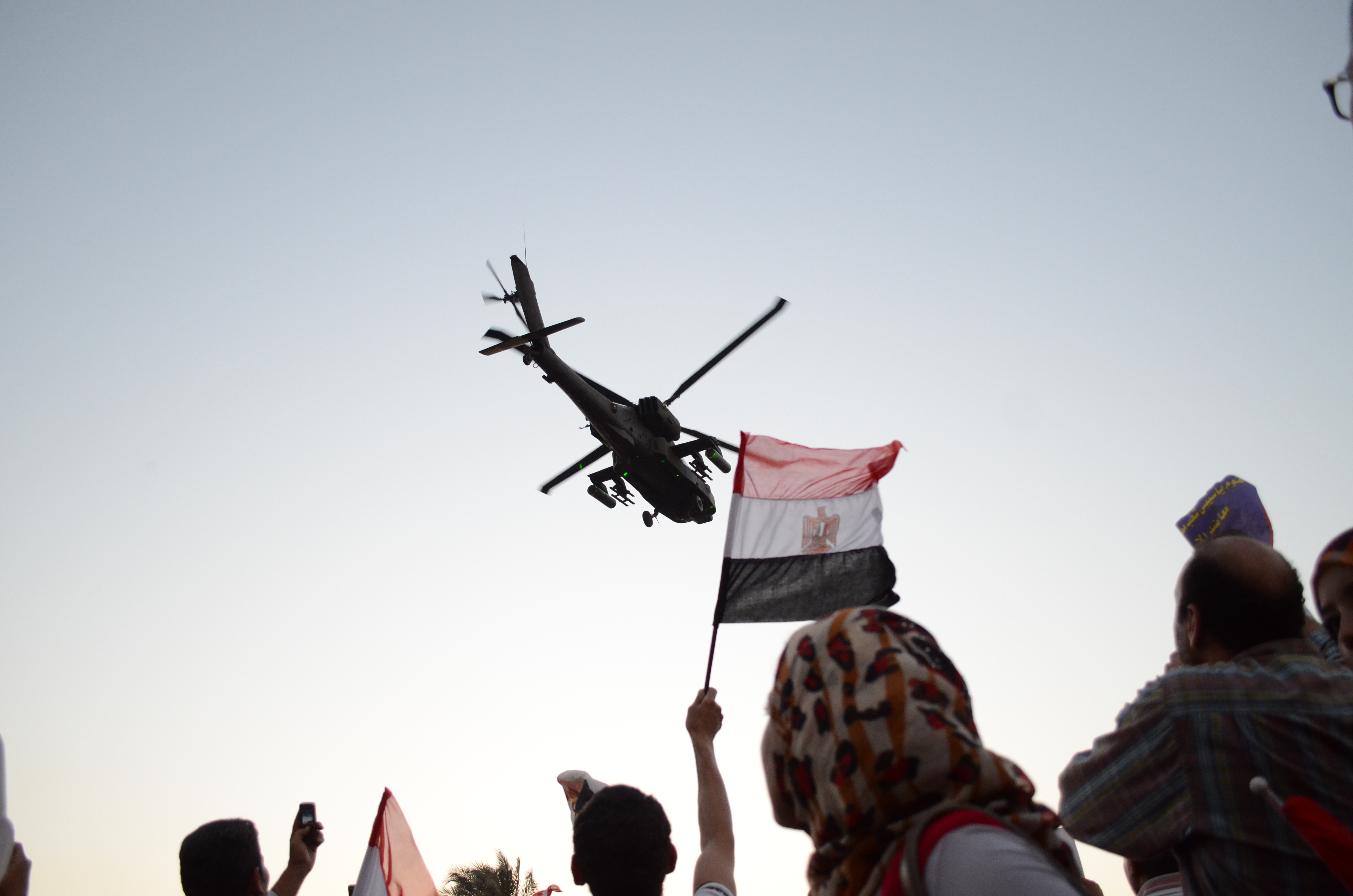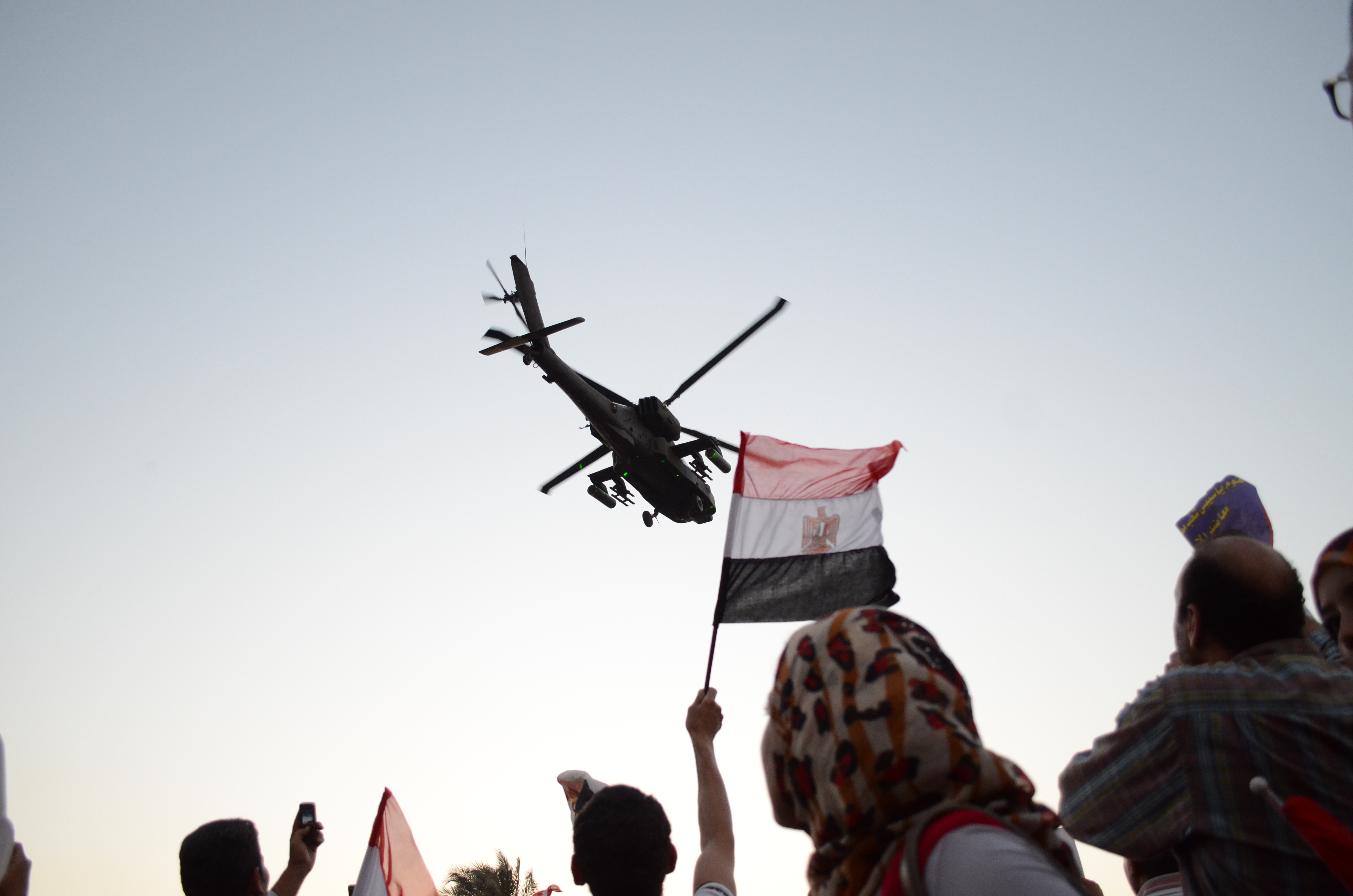 Thousands of demonstrators gathered in Tahrir Square on Friday before Iftar, answering the call of Minister of Defence Abdul Fatah Al-Sisi.
By 6pm, almost an hour before Iftar, demonstrators holding Egyptian flags and posters of Al-Sisi filled the square, chanting in support of the head of the armed forces. Anti-terrorism banners hung prominently and a stage near Mohamed Mahmoud Street played pro-army songs.
Flyovers by air force jets, one of which dropped flags, were met with loud cheers from the crowds. A police helicopter hovering over the square was also cheered by demonstrators.
Hatem Fares, a credit manager at a bank, said he was demonstrating on Friday to give Al-Sisi a mandate to face the Muslim Brotherhood, describing them as "treacherous terrorists".
"[I give support Al-Sisi] to fight anyone who breaks the laws," Fares said. "We are at a sensitive, transitional period. We face internal as well as external pressure. The army needs popular support. In the absence of a House of Representatives, we come to demonstrate in Tahrir Square to give them that support."
On Wednesday Al-Sisi called on Egyptians to demonstrate on Friday to authorise the army to "confront violence and terrorism."
The remarks came during a speech at the graduation ceremony of two classes of the Naval Academy and Air Defence, in which he called on Egyptians to reject violence and support reconciliation efforts and transitional justice.