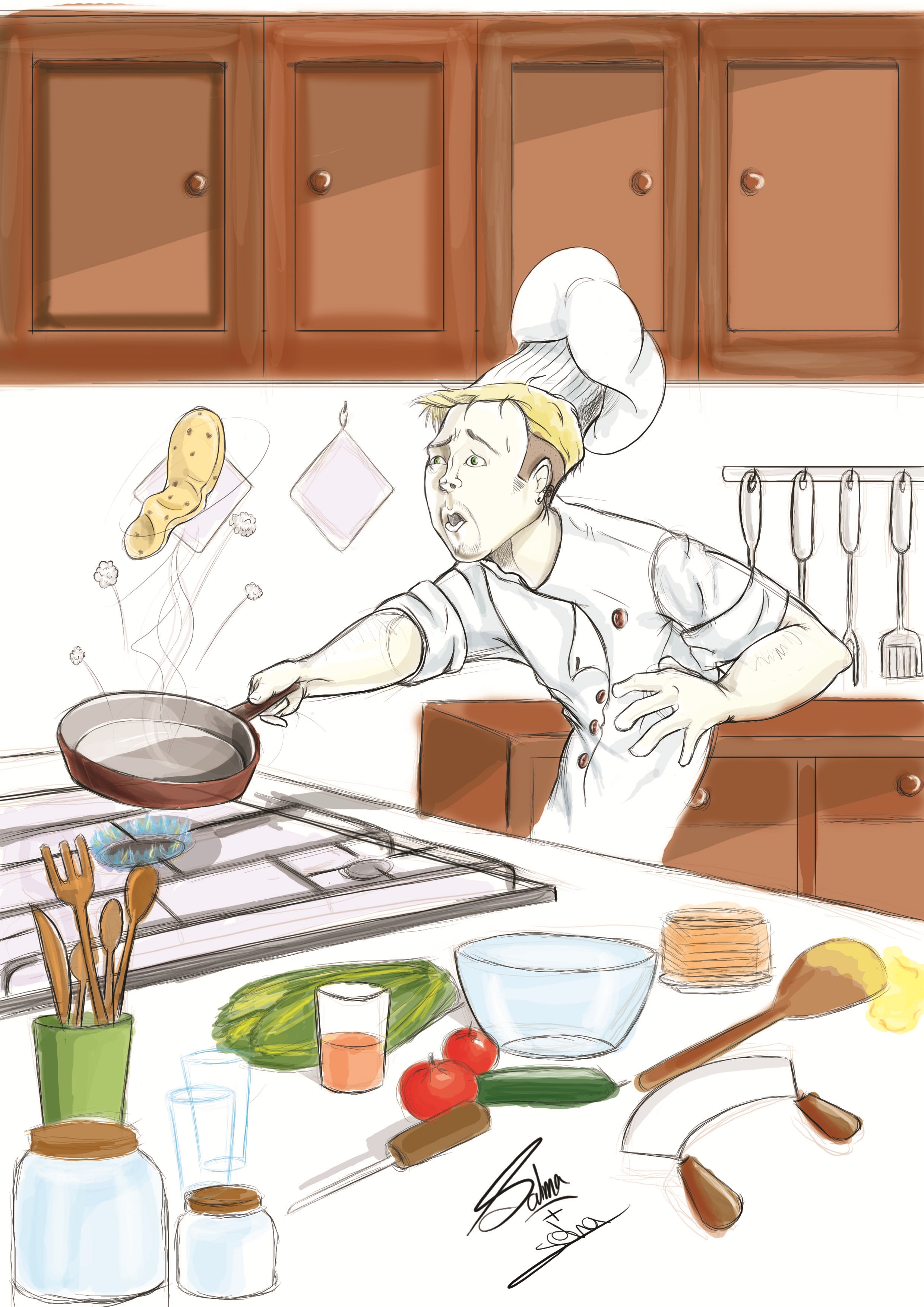 Drink:                    Apple juice with carrot
Soup:                    Sea food soup
Salad:                    Tehina
Appetiser:           Sweet potatoes slices with Parmesan Cheese
Main Course:     Shrimp pasta in curry sauce
Calamari in the oven
Dessert:               Cake with orange juice and almond
Ingredients
1/4 kg uncooked medium shrimp, peeled – gam-

ba

-ry
1/4 kg calamari, cut in slices – ka-la-

ma

-ry
1/4 kg fish fillet, cut in bites size –

sa

-mak fi-

let

1 medium onion, cut in small cubes –

ba

-sal
2 garlic cloves, crushed – tom
1/2 cup tomato sauce –

sal

-set ta-

ma

-tam
1/4 cup all-purpose flour – de-

'ee'

2 cups fat-free milk –

la

-ban

kha

-lee e-

da

-sam
1 tbsp paprika – pa-

pree

-ka
1 tbsp nutmeg – go-

zet

e-

teeb

salt and pepper –malh and

fel

-fel
2 tbsp oil – zeit
2 cups water –

may

-ya
Directions
Boil the shrimp for 3 minutes, drain and set aside and save the broth.
Heat the oil in a sauce pan fry the onion and garlic until golden. Add the tomato sauce and the broth.
Bring to a boil and add the calamari and fish and leave to cook for 5 minutes. Turn down the heat and add the salt, pepper, paprika and nutmeg and leave to simmer.
Dissolve the flour in the milk by stirring well and add to the soup. Leave to simmer for 2 minutes until the soup thickens.
Serve while hot in small bowls.