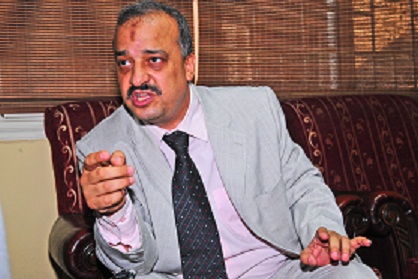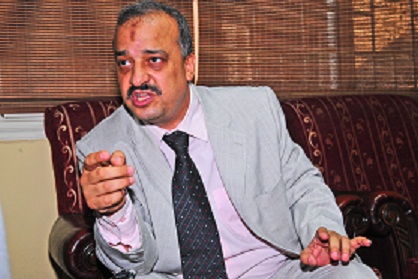 By Mostafa Salem
Muslim Brotherhood and Freedom and Justice Party leading figure Mohamed Al-Beltagy denounced the interim government and the army, and announced that protesters would not leave Rabaa Al Adaweya in a Wednesday night statement.
The statement followed an announcement by the interim cabinet that declared the month-long sit-ins a "threat to national security."
Al-Beltagy focused his statement towards members of the army, and General Al-Sisi "a rogue general," who he said was "smearing blood" on the "honourable armed forces."
"The smearing campaign upon supporters of legitimacy is only an act to justify the massacres against them, and to further justify the killings that will occur," he said.
He rejected the call of the cabinet for protesters to leave the sit-in, saying that the FJP did not recognise the legitimacy of the interim authorities.
" People delegate Al-Sisi, and Al-Sisi delegates that weakling of a president, and the president delegates MOI we are waiting for the MOI to delegate hired thugs."
He said that the protesters at the mosque had no intention to disperse: "Your brothers are sitting in hundreds at Rabaa telling them come show us what you will do."
Al-Beltagy stressed the peaceful nature of the protests, and said that Morsi supporters returning from a protest happened to meet the ex-Minister of Interior, Ahmed Gamal El Deen with "one of the coup orchestrators yet let him peacefully pass."
Al-Beltagy concluded his speech by saying "foreigners from Ireland and all over the world have arrived at Rabaa square supporting the anti-coup protest…we are telling the Caesar you shall not pass except on our dead bodies."