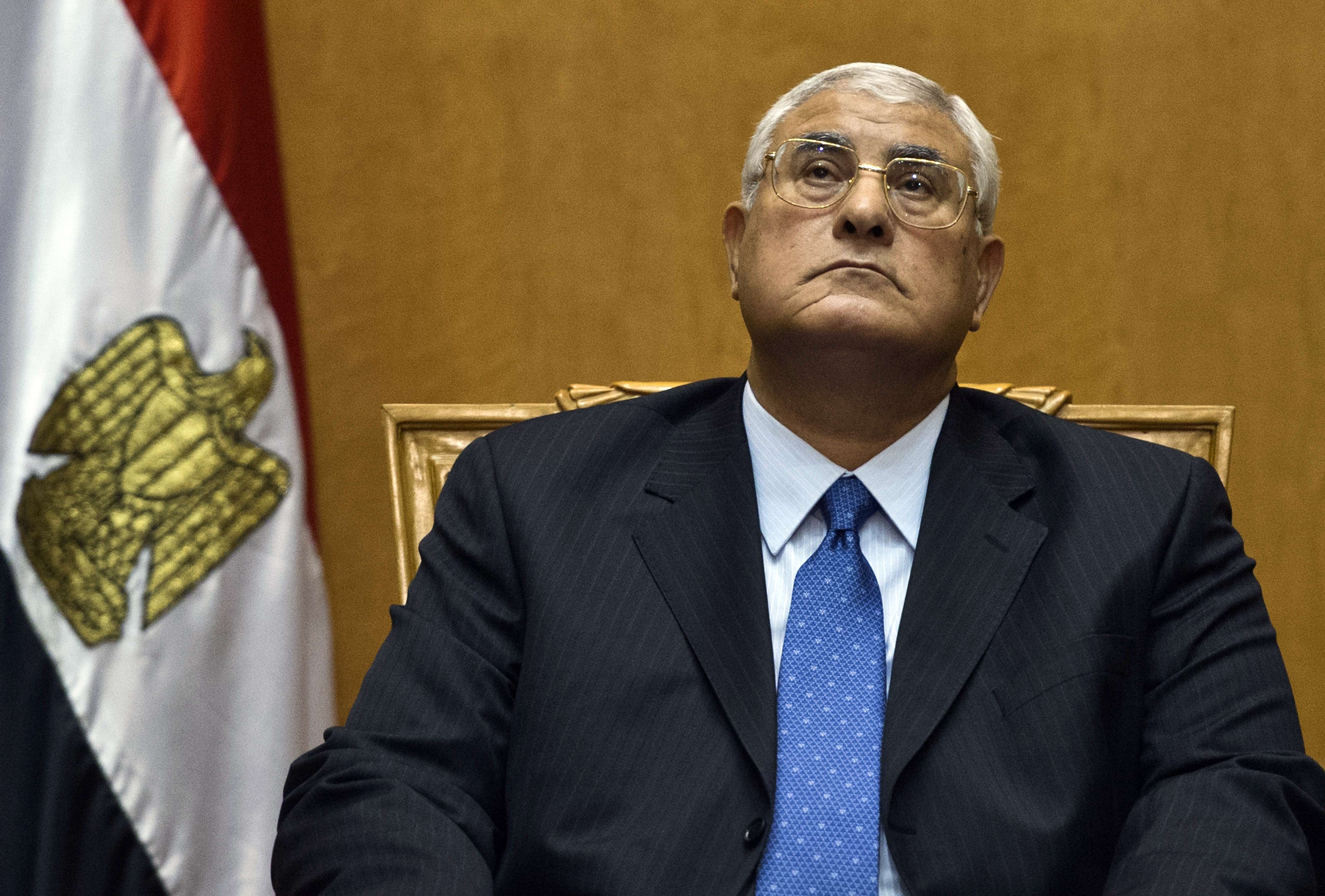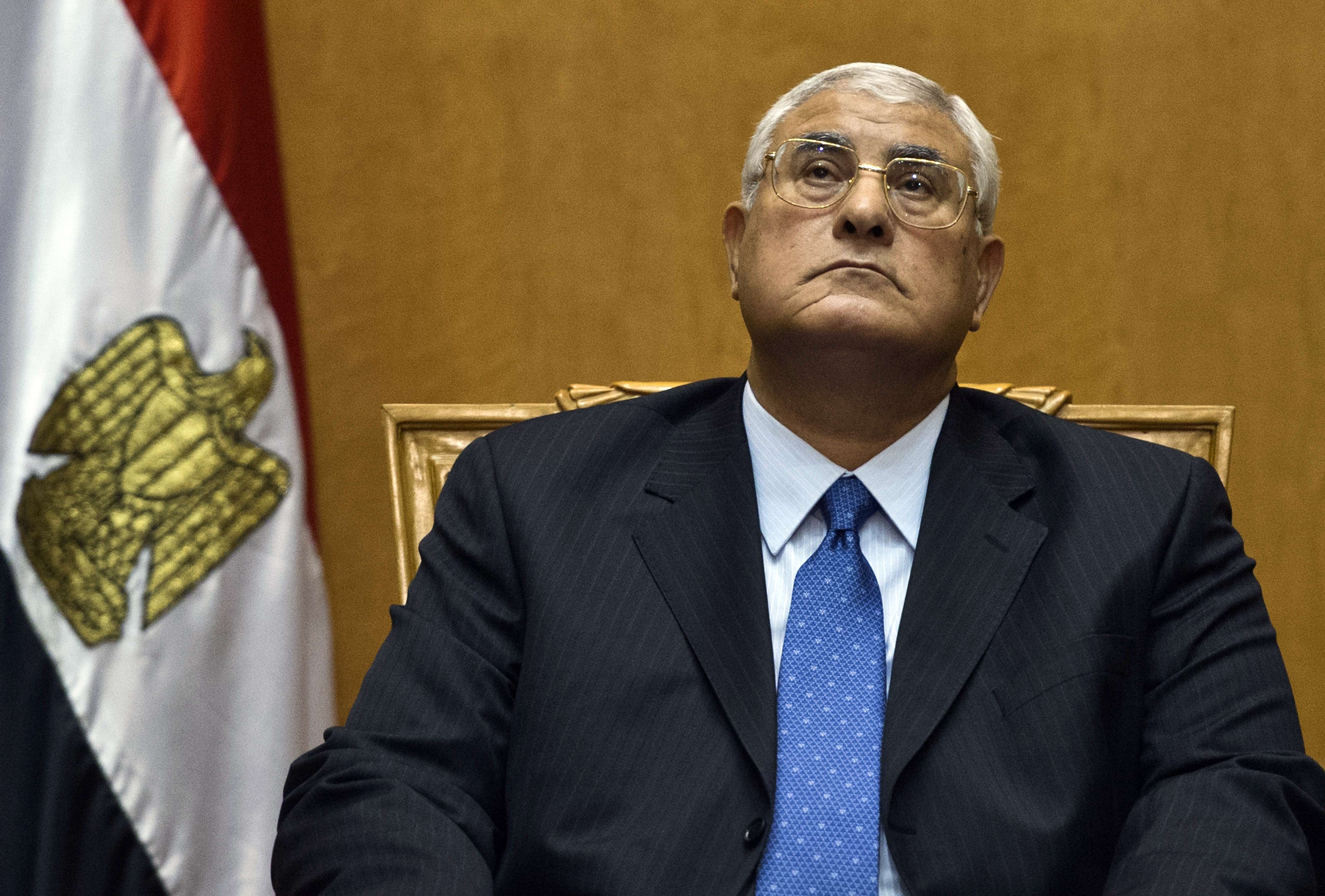 By Fady Ashraf
Interim president Adly Mansour said there are no pressures on Egypt in a surprise call to the Al-Kahera Al-Youm TV anchors Amr Adib and Khaled El-Gendy on Sunday night.
Mansour said the current visits by many foreign officials are not applying pressures on the state, insisting that the government owns its decision.
Mansour added that the government will try dispersing the Rabaa Al-Adaweya and Al-Nahda pro-Morsi sit-ins peacefully by negotiations first, and, failing that, by force.
Mansour refuted the rumors that any of the members of the National Defense Council reject the dispersal, saying that organizing it "will not take long."
The interim president told Adib that the government works "non-stop" to achieve security and economic development.
Mansour, the former president of the Supreme Constitutional Court, donated EGP 20,000 to the show's campaign for Laylat Al-Qadr.