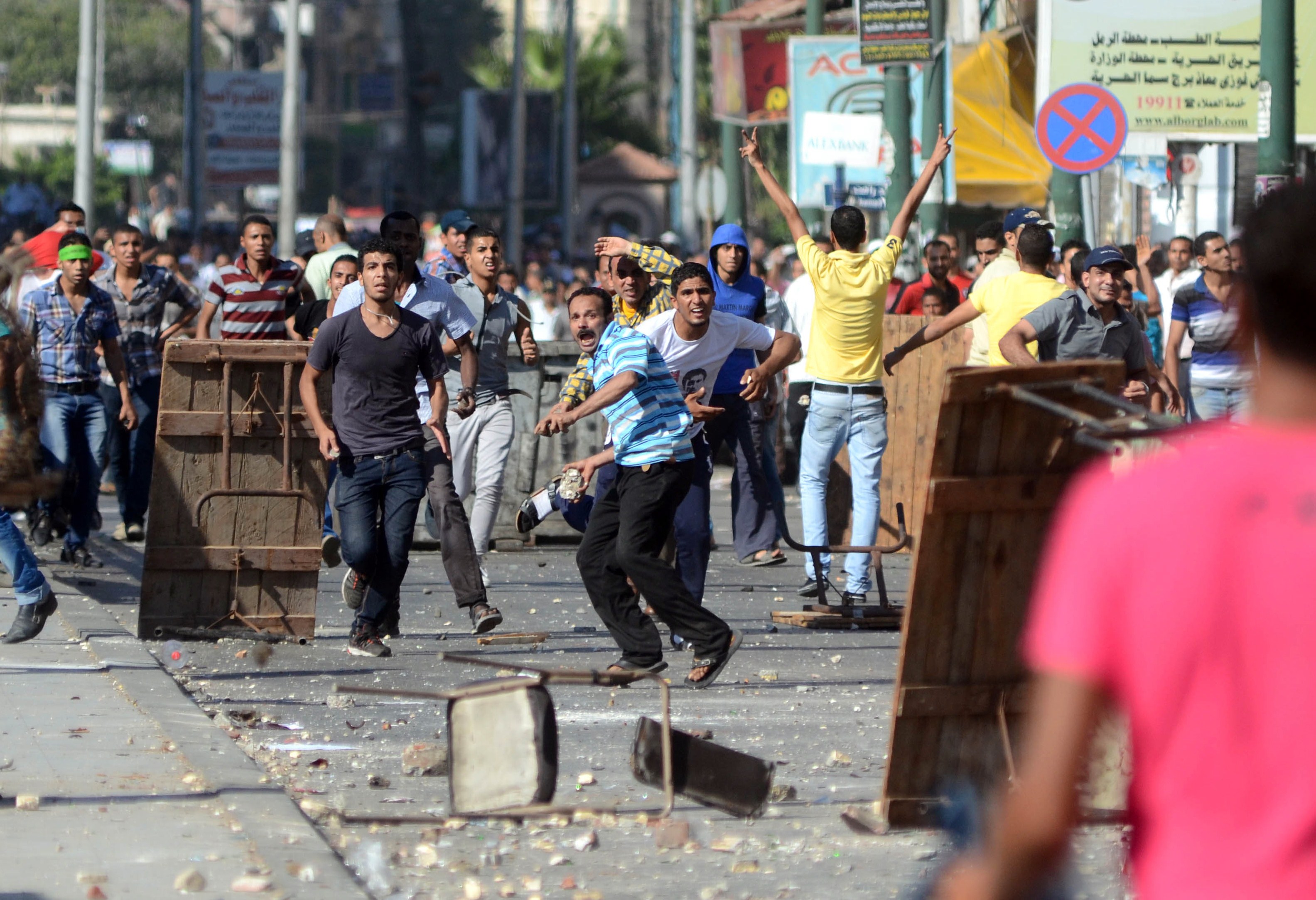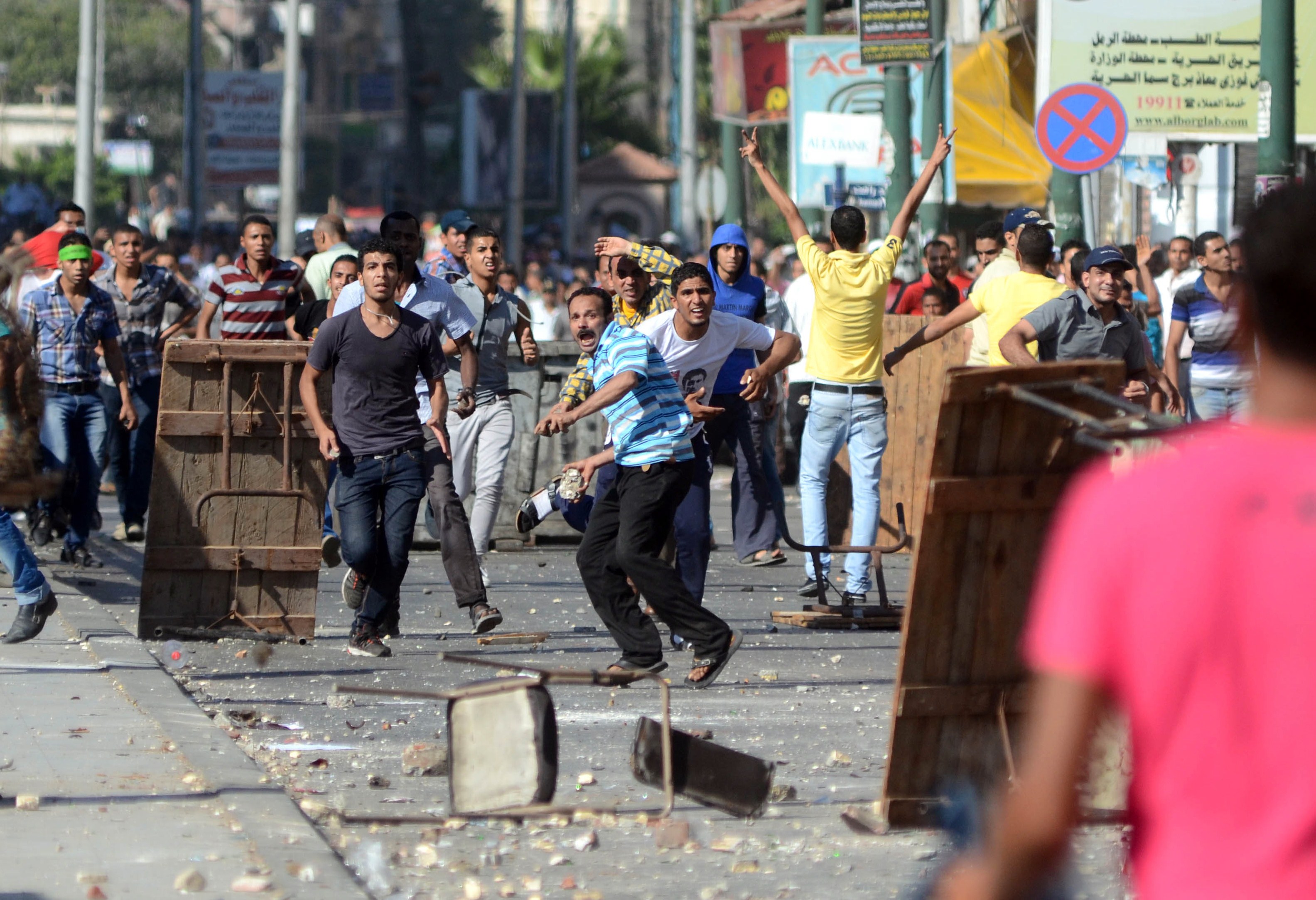 One person was killed during violence that erupted during a march by supporters of ousted
president Mohamed Morsi across the Alexandrian corniche on Tuesday.
Ahmed Abdallah, a civilian, died from a gunshot wound, the Alexandria University hospital
manager Osama Abul Seood said. He added that the hospital received four more victims of
gunshot wounds.
Amin Ezz Al-Din, Alexandria Security Director, told state-run news agency MENA that 46
people sustained injuries as a result of the clashes. 12 were injured by birdshot, Ezz Al-Din
said, while two others were shot with firearms.
Ezz Al-Din told MENA clashes erupted when a group of pro-Morsi protesters marched form
Al-Qaed Ibrahim mosque, while chanting against the armed forces during their procession.
The march triggered an angry response from residents of the Mansheya area, Ezz Al-Din
claimed, which soon led to clashes between both parties.
Firearms and birdshot were used during the clashes, – but the police intervened and were
able to stop the violence, Ezz Al-Din said.
Islam Al-Hadary, a member of the June 30 coordination group in Alexandria, said residents of
Bahari area, near Mansheya, faced off with pro-Morsi protesters and pushed them back to
Mansheya.
"It's more of a vendetta between the residents and the Morsi supporters," Al-Hadary said.
He stated Bahari residents have been rejecting pro-Morsi supporters' presence since clashes
erupted between combatants on 26 July that left at least 10 people dead.
Mohamed Soudan, Freedom and Justice Party (FJP) spokesman in Alexandria, said pro-Morsi
protesters were marching their "usual daily march" after the evening prayer, when the
march was intercepted and attacked by "thugs" hired by the police.
"Why would Bahari residents attack a peaceful protest?" Soudan asked. "The police hired
thugs from the Bahari area. If the clashes occurred in Bahari, where else would they bring
their thugs from? Abou Keer?" he said.
Al-Hadary said clashes between the residents and pro-Morsi protesters continued until a
little after midnight, when police forces intervened in an attempt to quell the violence. The
security forces' intervention was followed by the residents' withdrawal, leaving Morsi
supporters to face off with the police, Al-Hadary said. By 2am, the pro-Morsi protesters also
withdrew.
Al-Hadary said both parties used weapons during the clashes. He said Abdallah, who was
shot dead, was a regular resident, not involved in the clashes."The fallen victim [Abdallah] was a pro-Morsi protester," Soudan claimed. "He was stabbed
to death with blades and swords by the hired thugs."
Soudan said he was unaware of whether Abdallah was also shot down.
Ashraf Khalaf, an employee who was visiting the Alexandria University Hospital at the time
victims were sent for treatment, confirmed Abdallah died due to a gunshot wound.
Khalaf said doctors at the hospital were on strike during the violence. He said they gave
orders to the hospital security not to allow any injured inside, and refused to help a couple
of anti-Morsi supporters, while they rushed to treat a pro-Morsi supporter.
Pro-Morsi protesters have been holding marches nationwide for over a month condemning
what they describe as a "military coup" and calling for Morsi's reinstatement.
Additional reporting by Ahmed Maged.