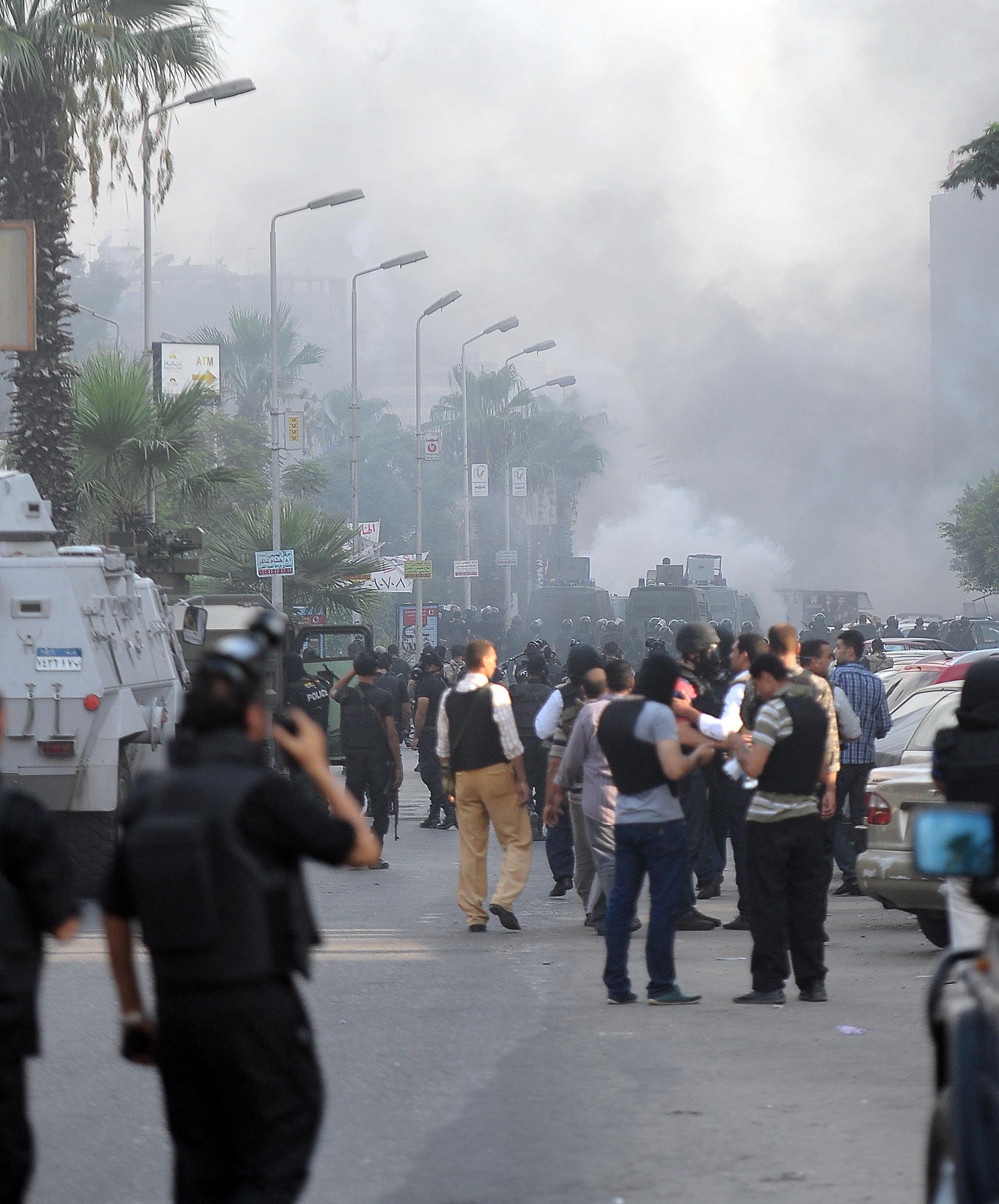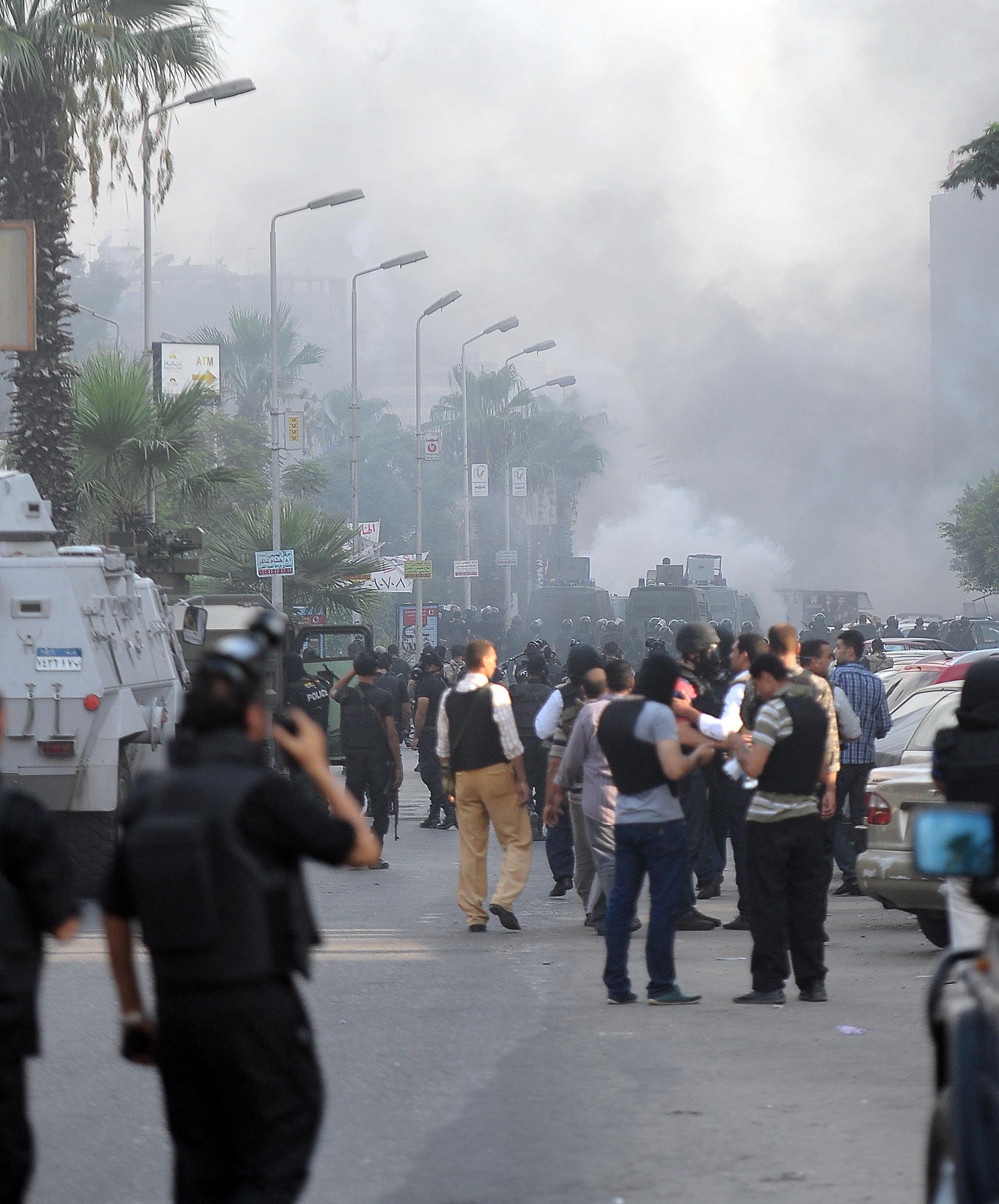 Clashes occurred in Nasr City after security forces confronted thousands attempting to reach Rabaa Al-Adaweya sit-in on Wednesday.
Security forces fired tear gas and live rounds at protesters heading to Rabaa Al-Adaweya from Nasr Street, while other marches reached the Rabaa Al-Adaweya sit-in. Marches consisted of several thousand supporters of former president Mohamed Morsi.
Security forces closed off most entrances to Rabaa Adaweya, leaving only one to allow the arriving protesters and marches to enter from.
There was continuous gunfire around Rabaa, particularly around Nasr Street. Witnesses said security forces killed several protesters with live ammunition. Several people had blood stained shirts and there were many bloodstains on the ground.
At Rabaa bodies lying on the ground could be seen on a street closed off by the security forces. Witnesses said the security forces killed them earlier, but that no one was able to reach them.
Several marches gathered after the attempt by security forces at dawn to forcibly disperse the sit-ins.