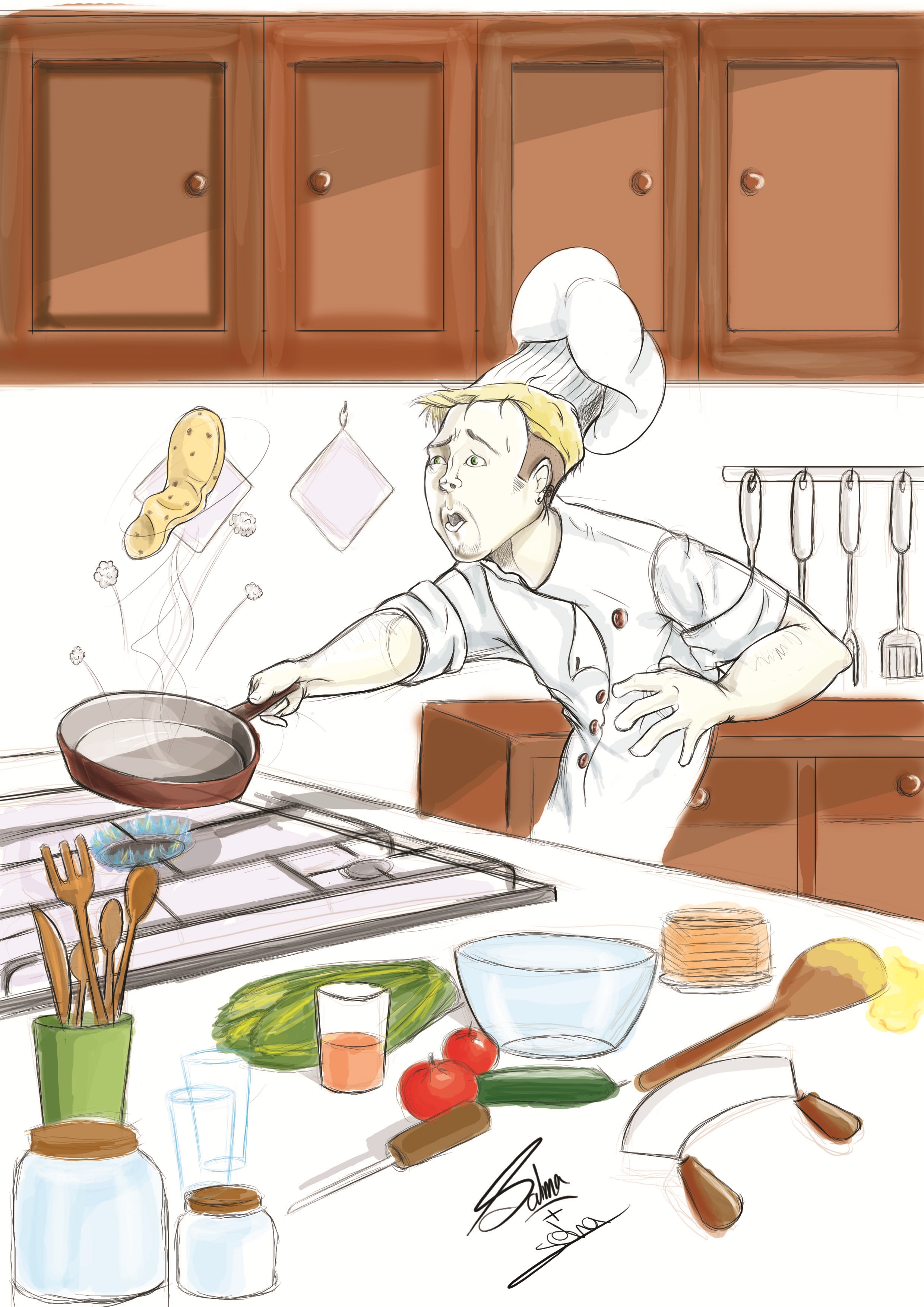 3 cups flour – de-

'ee'

2 tsp baking powder –

bay

-king

pow

-der
4 eggs – beid
1 tsp vanilla – va-

nil

-ya
3/4 cup butter –

zeb

-da
1 cup sugar –

suk

-kar
1 cup milk –

la

-ban
liquid food colouring, (red-blue-yellow-green)- al

wa

n el-ak

el
Directions
Pre-heat the oven to 180C. Butter a 26 cm diameter cake pan and dust with flour.
Beat the eggs and sugar in a bowl. Add the butter while beating until all is incorporated.
Add the dry ingredients gradually while beating. Add the milk gradually while beating until all the ingredients are mixed well.
Divide this mixture into 6 parts, roughly 1 to 1 1/4 cup per part, in separate bowls.
Add 2 drops of red and 2 drops of blue food colouring to one bowl to turn the batter purple, mix well.
Add 1 drop of red and 1 drop of yellow food colouring to the second bowl to turn the batter orange, mix well.
Add 1 drop of blue, yellow, green and red food colouring to the other 4 bowls respectively, to create blue, yellow, green and red batter and mix each bowl well. To ensure the colours are more pronounced extra drops of colouring can be added.
Carefully pour the batter into the cake pan 1 bowl at the time, making sure the different colours of batter form individual layers before pouring in the next batch. Do not mix the layers or the cake will have coloured swirls instead of layers.
Place the pan in the middle of the oven and bake for 30-45 minutes or until a toothpick inserted in the middle of cake comes out clean. Do not open the door of the oven during the first 30 minutes to allow the cake to rise.
Let the cake cool in the pan. Remove the cake from the pan by inverting it on a serving platter and serve immediately.