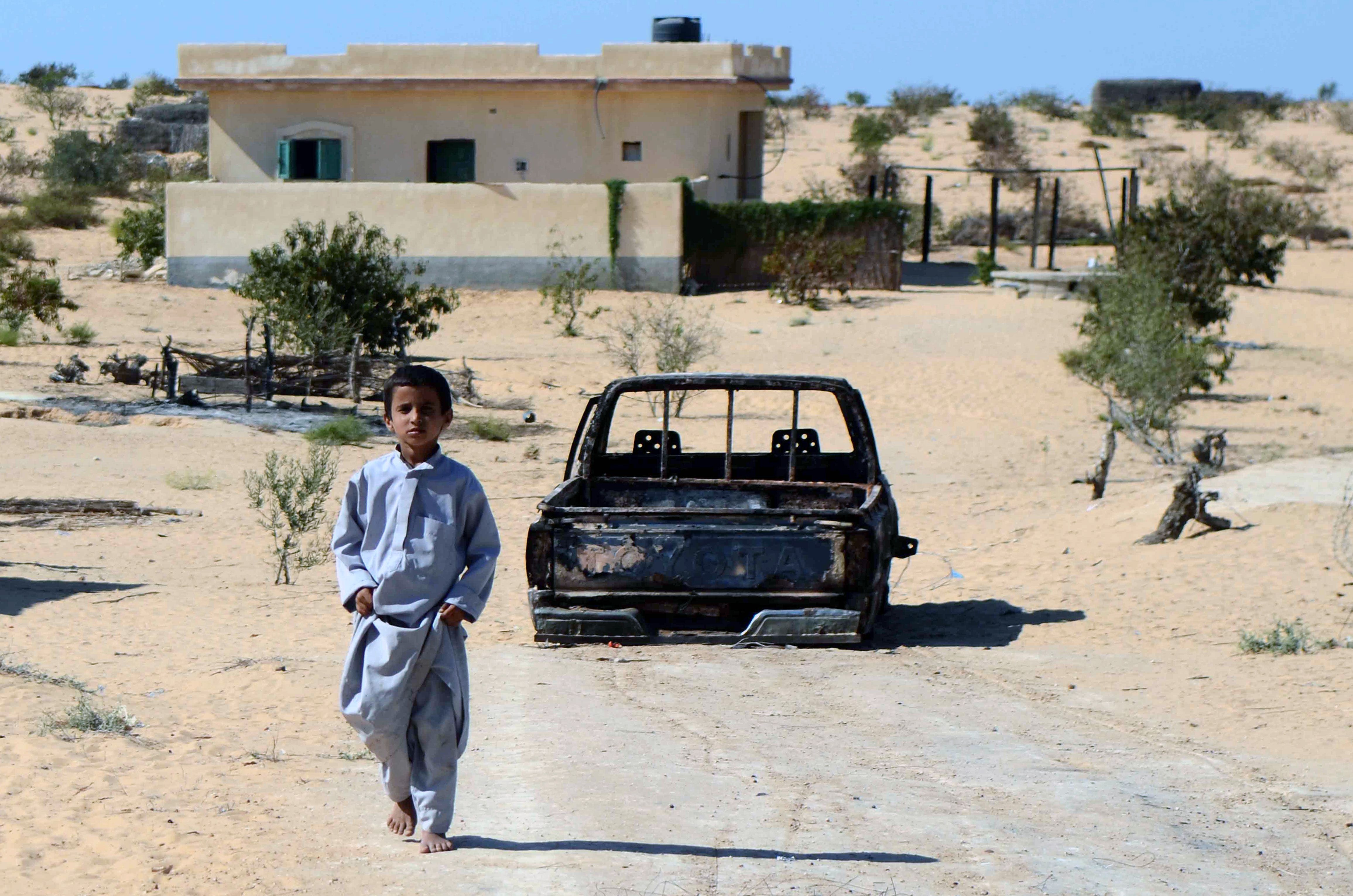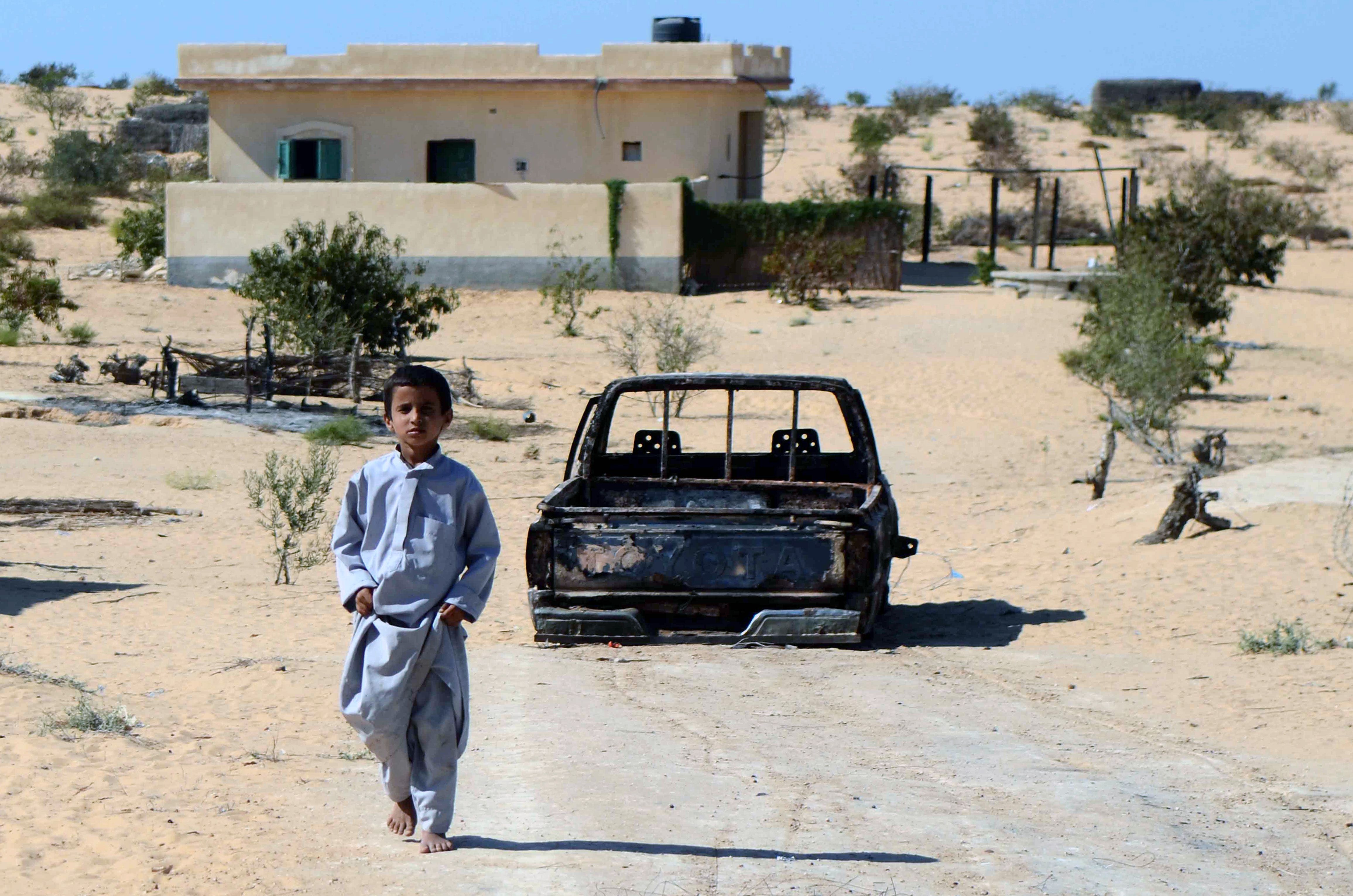 By Nasser al-Azazi
A joint military campaign led by police and army forces continued on Friday, as militants were pursued in southern Sheikh Zuweid and eastern Rafah in the province of Northern Sinai, in the villages of Al-Jura, Al-Mugata, Al-Zahir, Al-Tuma, Al-Zira'a, Abu Lafita and Al-Tawil.
Resident eyewitnesses stated that militants were apprehended in the process, after security forces conducted raids in these villages in pursuit of wanted individuals. Apache helicopters were reported to have bombed houses thought to be home to militants and large stockpiles of weapons, with thick clouds of smoke rising near targeted locations. The campaign lasted from Friday at dawn to later that night, with targeted regions being blockaded and surrounded. Ground forces accompanied by bulldozers and armoured trucks conducted raids and sweeps of the area in pursuit of wanted individuals.
During the campaign a number of militants thought to have carried out attacks against security forces were arrested and transferred to the proper authorities for investigation. A security source stated that missiles, TNT and explosive cables were also apprehended and obtained during raids, in addition to a number of RPG missiles, a computer and nearly 200 books consisting of Takfiri ideology. A number of individuals have been killed, wounded and arrested over the last several days, in addition to large stockpiles of weapons being found. A number of makeshift houses and militant locations were also destroyed in the process.
A security source stated however that claims made in media outlets that individuals in North Sinai have died during the recent campaign are false, adding that the details of the campaign had been made public and announced in detail via several government agencies. He further rejected claims that an explosion occurred in Al-Arish. He went on to say that an abandoned house in the southern Al-Arish neighborhood of Al-Karama was attacked by military planes after information was received that weapons were being stored inside.