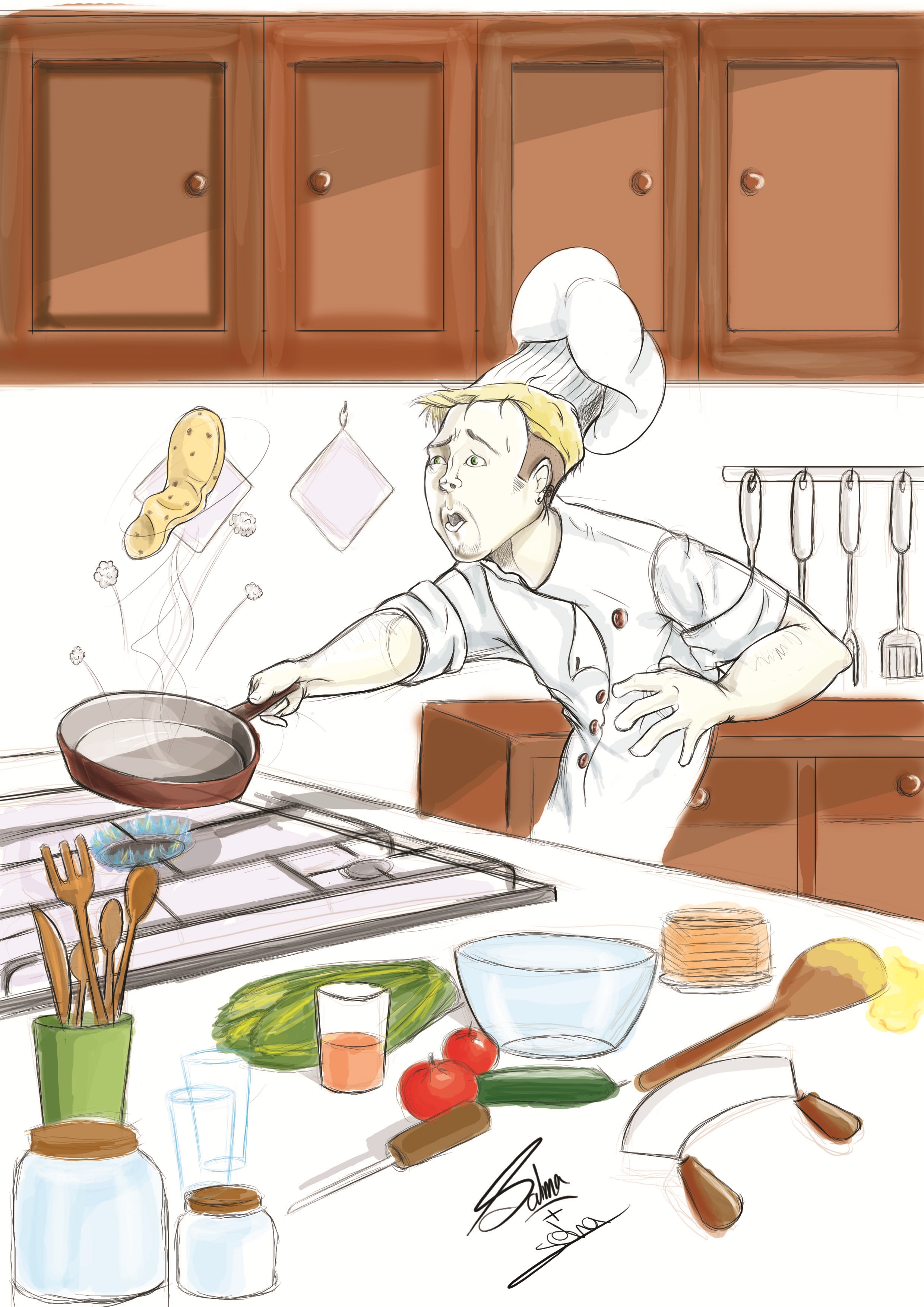 Ingredients
500g lean ground beef –

lah

-ma maf-

roo

-ma
4 hamburger buns – 'eysh ham-

bor

-gar
1 large red onion –

ba

-sal
1/2 cup parsley, chopped – ba'-

doo

-nis
4 lettuce leaves – khas
2 tomatoes, sliced – ta-

ma

-tem
2 tbsp ketchup –

ket

-chup
2 tbsp light mayonnaise –

may

-o-nays
olive oil – zeit za-

toon

salt and pepper – malh and

fel

-fel
Directions
Cut the onion in half. Mince one half and slice the other into four slices.
Place the minced onion, ground beef, parsley, salt and pepper in a bowl and mix well with your hands. Divide into four patties.
Slightly brush the patties with olive oil and grill for 10 minutes. Flip them over and cook the other side.
Mix the ketchup and mayonnaise in a bowl to make the sauce.
Cut the hamburger buns open and grill until toasted.
Spread some sauce on the top part of each bun.
Place one slice of onion, followed by a lettuce leaf, tomato slices and one grilled meat patty on the bottom part of a bun and cover with the top half of the bun.
Repeat for the other buns.
Sandawach Toona – Tuna sandwich
Ingredients
 2 whole wheat rolls –

kai

-sar

bon

-ni
170g tuna in oil, equivalent to 1 can –

too

-na
4 tbsp mayonnaise –

may

-o-nays
2 tbsp corn –

dor

-a
4 pickles, sliced in length –

tor

-shy
2 lettuce leaves – khas
2 tablespoons lemon juice – a-

seer

la-

moon
Directions
Cut the bread rolls open and fill each with half of the tuna.
Sprinkle 1 tbsp of lemon juice over the tuna in each roll.
Place the bread rolls in a sandwich toaster for two minutes or until the bread rolls are brown. Do not over-toast them, they would be hard to handle.
Re-open each roll and spread the mayonnaise on the roll. Arrange the sweet corn, pickles and a leaf of lettuce on top of the tune.
Close the bread roll and serve.