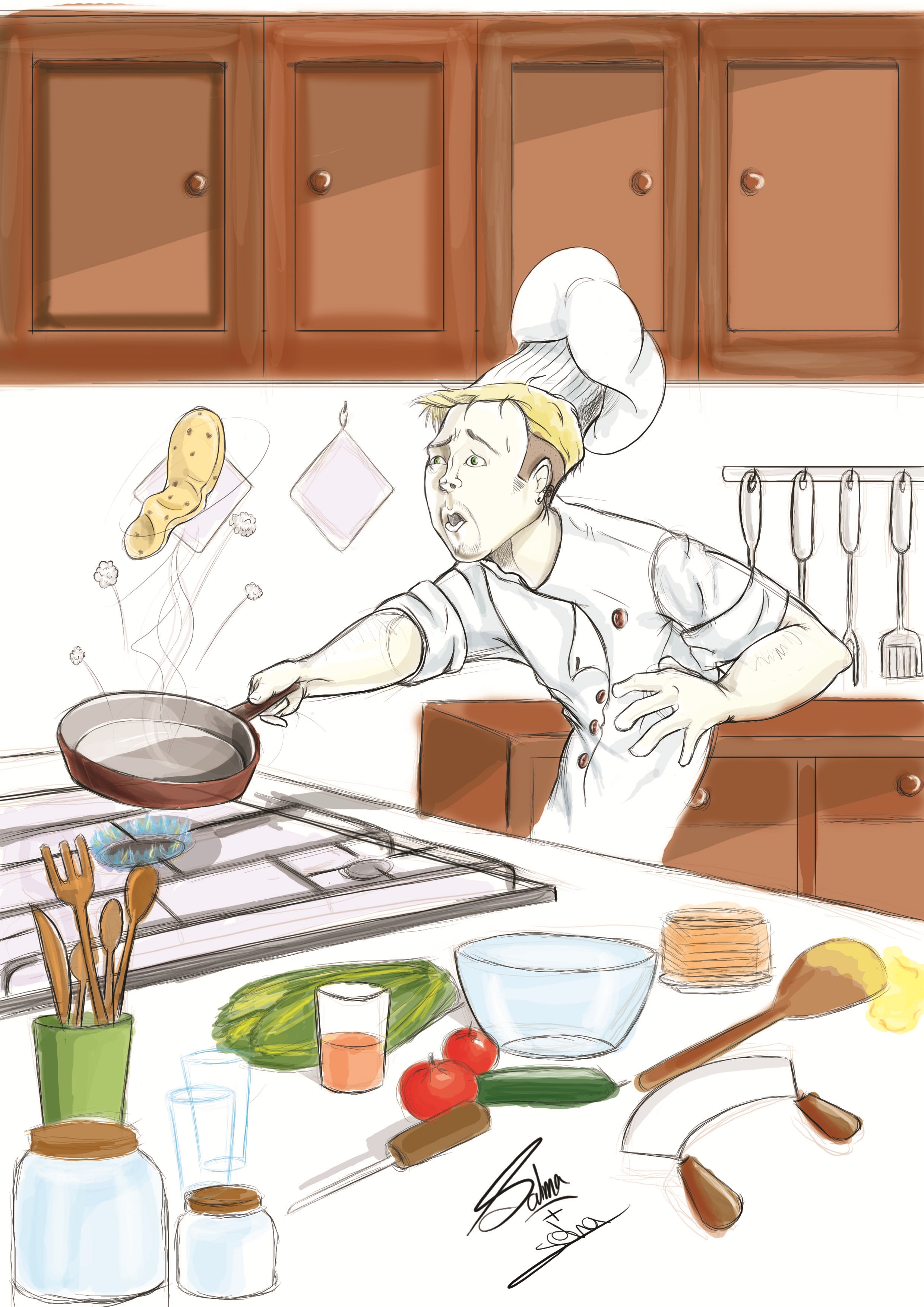 Salamon be kraymet el gibna – Salmon with cream cheese sandwich
Ingredients
250gr smoked salmon, sliced –

sa

-la-mon me-

dakh

-an
1 red onion, shredded –

ba

-sal
1 cup cream cheese –

kray

-met

gib

-na
5 tortillas – 'eysh tor-

tee

-ya
2 tsp lemon juice – a-

seer

la-

moon

corn oil – zeit

dor

-a
salt and pepper – malh and

fel

-fel
Directions
Mix the onion, cream cheese, lemon juice, salt and pepper in small bowl and combine well, set aside.
Place a tortilla on a flat plate and spread 1/5 of the onion mix on the bread and top with a layer of 2 slices of smoked salmon. Roll up the tortilla.
Brush the rolled up tortillas with oil. Heat a large skillet over medium heat. Place the tortillas in the skillet and warm on both sides. Serve immediately.
Sodoor ferakh gowa 'eysh torteeya – Chicken breasts in tortilla
Ingredients
1 chicken breast, boiled and diced – so-

door

fe-

rakh

1/4 cup cheddar cheese, shredded –

gib

-na

sha

-dar
2tbsp sweet corn –

dor

-a
1 green pepper, cubed –

fel

-fel

akh

-dar
1 tomato, cubed – ta-

ma

-tem
1/4 cup parsley, chopped – ba'-

doo

-nis
tortillas – 'eysh tor-

tee

-ya
corn oil – zeit

dor

-a
salt and pepper – malh and

fel

-fel
Directions
Combine the cheese with the green pepper, tomato, parsley and corn  in medium bowl. Stir well and set aside.
Add the diced chicken to a medium bowl and season with salt and pepper.
Spread cheese mix on the tortillas, top with the chicken and roll up. Heat the oil in a frying pan and cook the tortilllas on both sides until the cheese melts. Serve hot or cold.