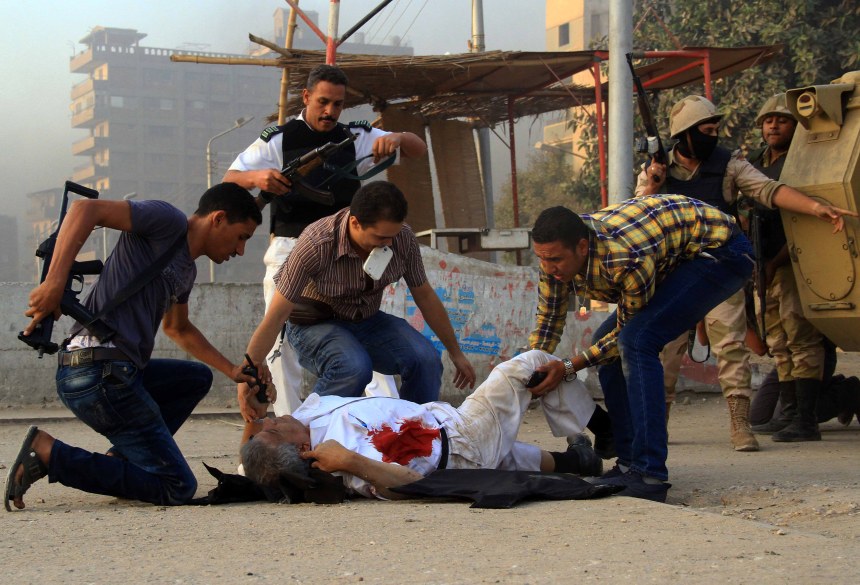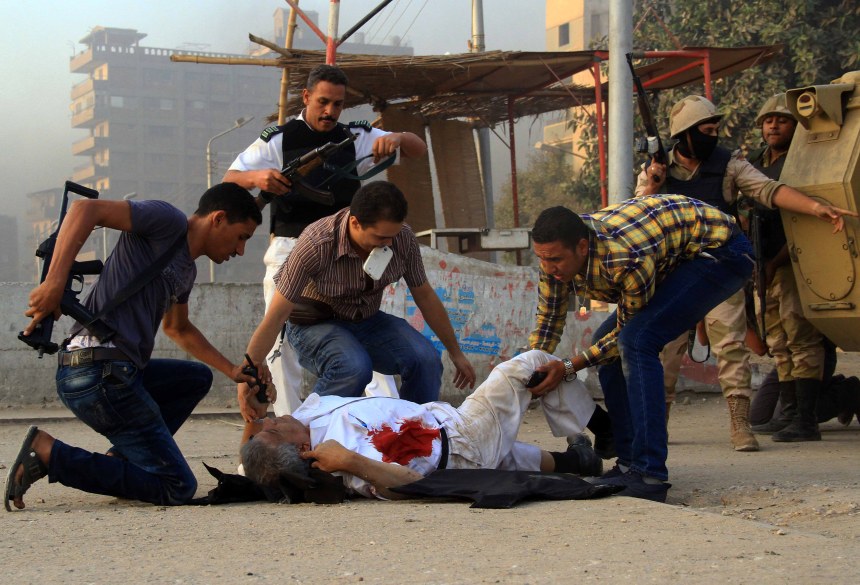 The Ministry of Interior announced Sunday that 375 police force officials were killed since 25 January 2011, with 32 dead since 14 August due to political turbulence.
Violent dispersals of Raba'a and Nahda squares occurred on 14 August after more than a month of sit-ins denouncing the ouster of former president Mohamed Morsi.
In a statement released on Sunday, the ministry detailed that out of the 375 fatalities, 81 were officers, 164 soldiers and 2 civil employees.
According to an independent documentation by Wiki Thawra, the total number of deaths during the sit-in dispersals was 904, 885 of which were civilians, 7 police officials, and 8 journalists.
Wiki Thawra is a website dedicated to documenting the Egyptian Revolution; it was established by a group of independent youth. Its data mainly depends on reports by the Egyptian Centre for Economic and Social Rights (ECESR), the Hisham Mubarak Law Centre (HMLC), and the Front to Defend Egypt's Protesters (FDEP).
On 6 October, Pro-Morsi protesters clashed with security forces in different areas around Egypt. The Ministry of Health reported 57 deaths, while Wiki-Thawra reported 73 fatalities and 574 injured civilians mostly from clashes with security forces.
Wiki Thawra stated that 438 civilians were killed during the 2011 rule of the Supreme Council of the Armed Forces.