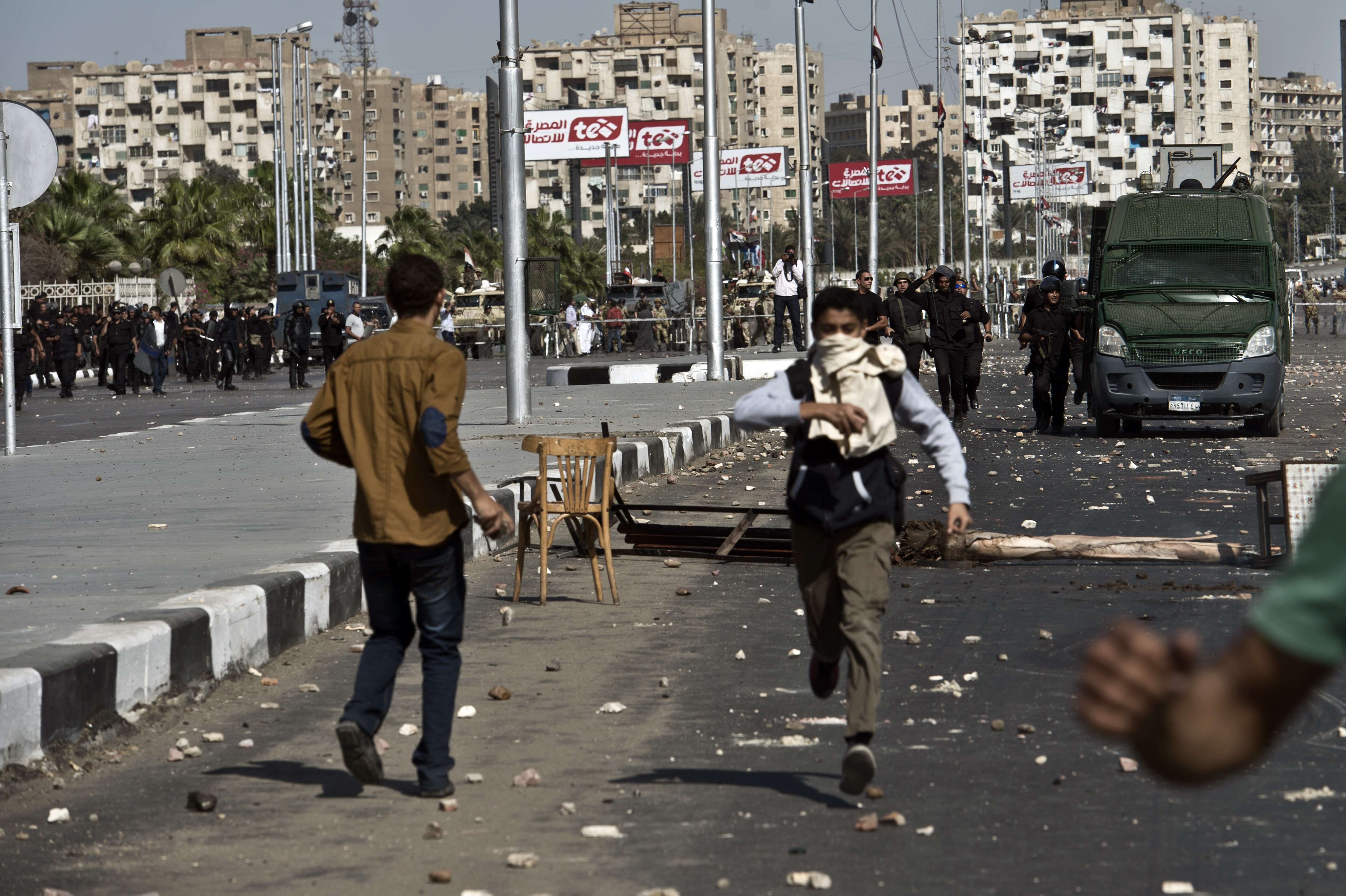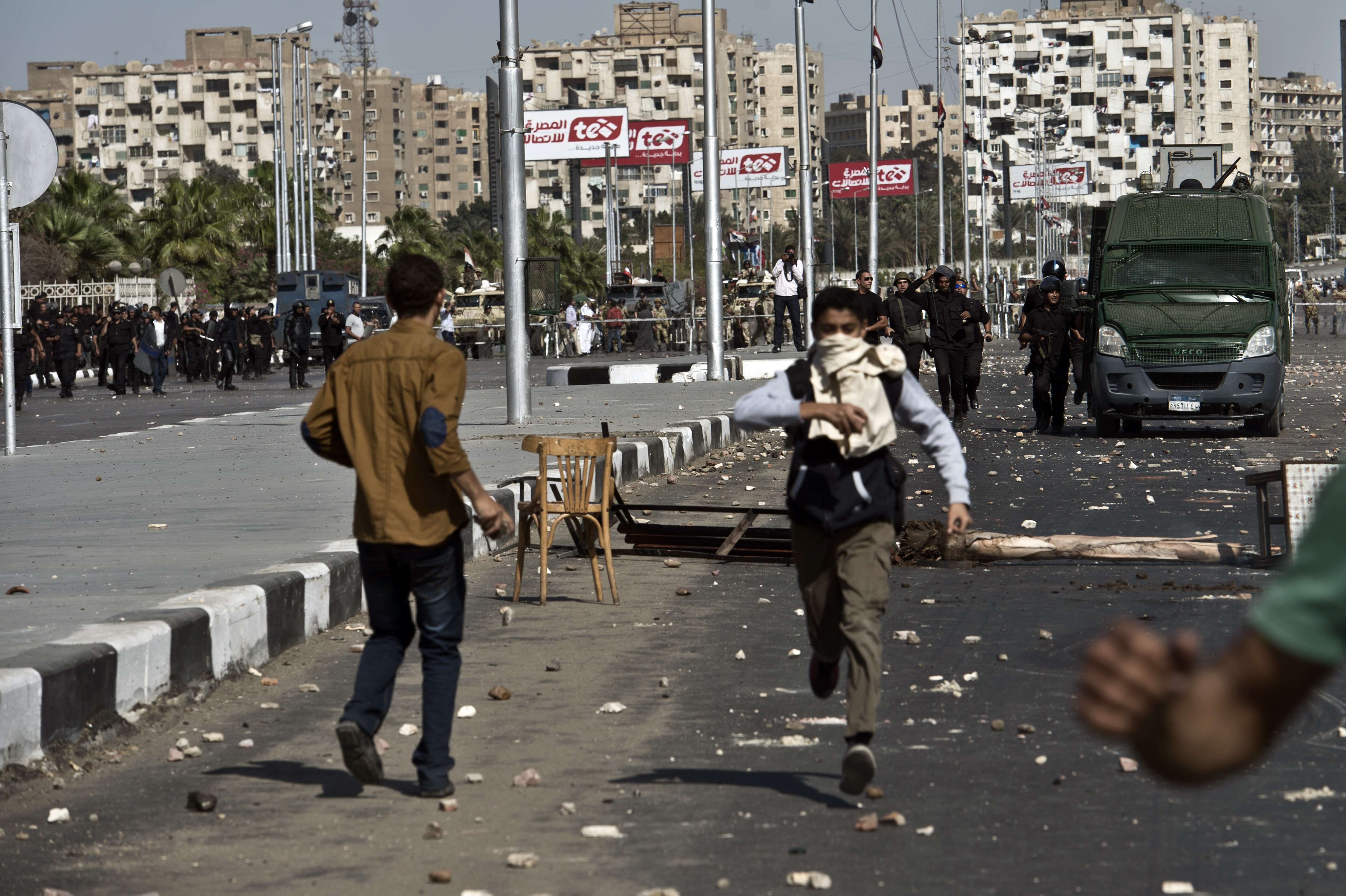 Student protests continued on Wednesday, a day after demonstrations at universities across Egypt left dozens injured when supporters of deposed president Mohamed Morsi clashed with police and other students.
Demonstrations spread to Zagazig University in the east Nile Delta on Wednesday afternoon, where students marched in front of the faculty of law building to protest disciplinary action taken by the university against three Muslim Brotherhood students, reported state-run Al Ahram.  Protesters waved yellow flags with the Rabaa Al-Adaweya logo, and chanted slogans against "military rule."
Security was heightened at Cairo University on Wednesday, said student Mustafa Mahran, after Tuesday protests resulted in clashes. On Wednesday police closed off Nahda Square and searched cars crossing Al-Gamaa Bridge to prevent further protests.
Mahran, a member of the Egyptian Social Democratic Party, said one faction of the students at Cairo University were protesting in support of Morsi, while a separate group was demonstrating against the arrests of students which they claimed to be politically motivated.
Tuesday's most violent protests occurred at Mansoura University—also in the Delta—when, according to a Ministry of Interior spokesman Capt. Amr Abdulrahmam, police officers specialising in campus security dispersed the protesting students.
Al Ahram reported 18 injured protesters.  No security officers were injured in the protests, said Abdulrahman.
These clashes come just three days after clashes between Al-Azhar University anti-coup students and security forces.
A group of Al-Azhar students clashed with security forces on Sunday after a staged protest denouncing the death and arrest of several Al-Azhar students turned violent.
Forty students were referred to prosecution regarding Al-Azhar clashes.