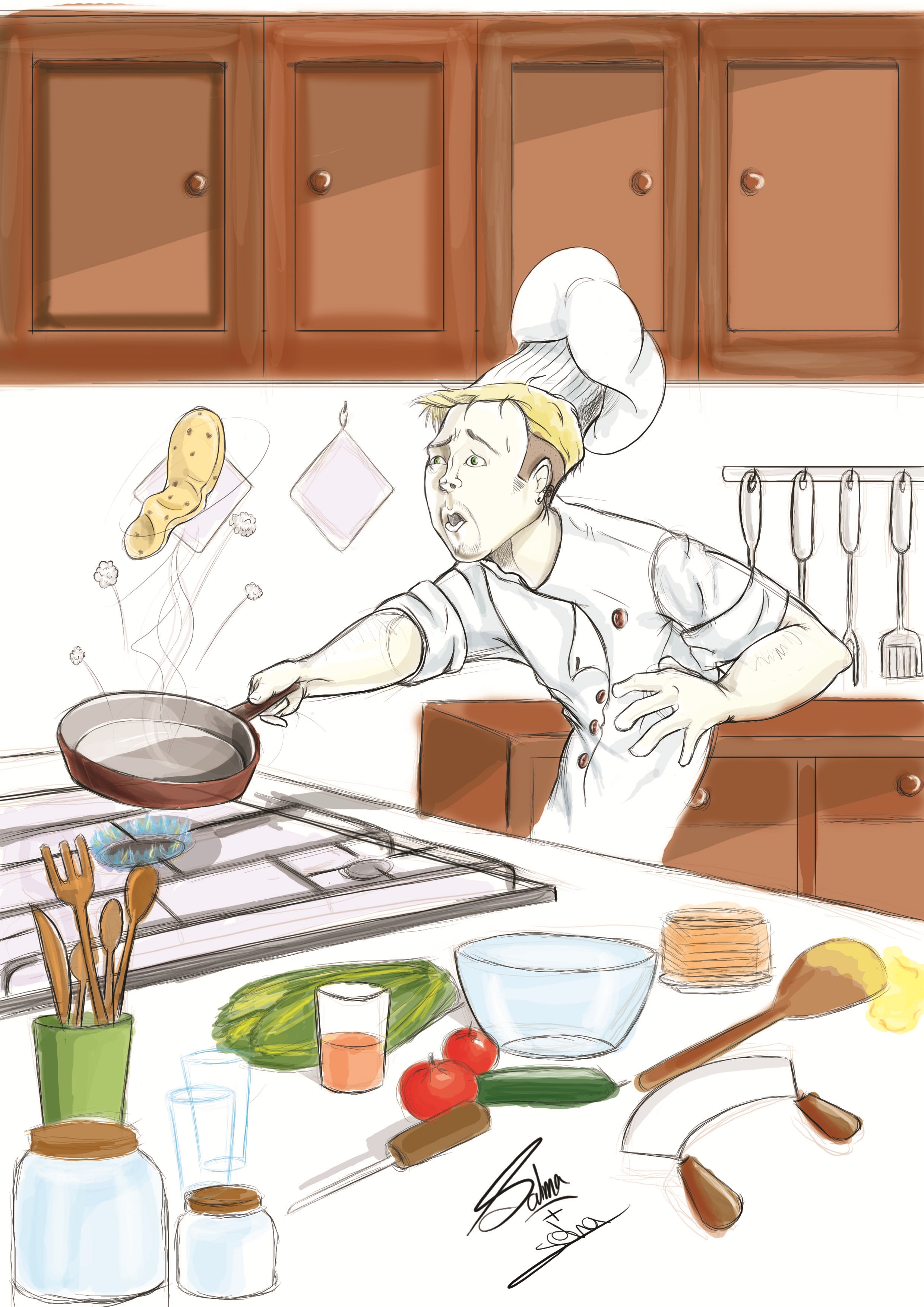 1/2 kg minced meat –

lah

-ma maf-

roo

-ma
1 red pepper, diced –

fel

-fel

ah

-mar
1 large onion, chopped –

ba

-sal
1 egg, beaten – beid
1/2 cup milk –

la

-ban
1/4 cup parsley, chopped – ba'-

doo

-nis
1/4 cup barbeque sauce –

sal

-set

bar

-be-que
2 tomatoes, diced – ta-

ma

-tem
1 baguette, inside only – 'eysh ba-

get

2 tbsp fresh basil, chopped – ree-

han

½ cup cherry tomatoes – ta-

ma

-tem so-ra-

ya

-ra
1 tbsp olive oil – zeit za-

toon

salt and pepper – malh and

fel

-fel
Directions
Pour the milk in a bowl and add soft bread from inside the baguette. Soak the bread for 2 minutes then squeeze it to get rid of the excess milk.
Add the minced meat, bread, onion, pepper, tomatoes, parsley, egg and barbeque sauce to a large bowl and season with salt and pepper. Stir until mixed well.
Heat the oven to 200C. Cover a rectangular cake pan with baking paper and coat with oil. Add the minced meat mix and press to flatten surface. Cover with aluminium foil.
Place the cake pan in the oven and bake for 30-40 minutes. Remove the foil and bake for another 15 minutes until brown. Leave to set for 10 min.
Heat the olive oil in a small skillet. Add the cherry tomatoes and basil and stir for 2 minutes.
Remove the meatloaf from the pan and place on serving plate and top with the cherry tomato and basil sauce.