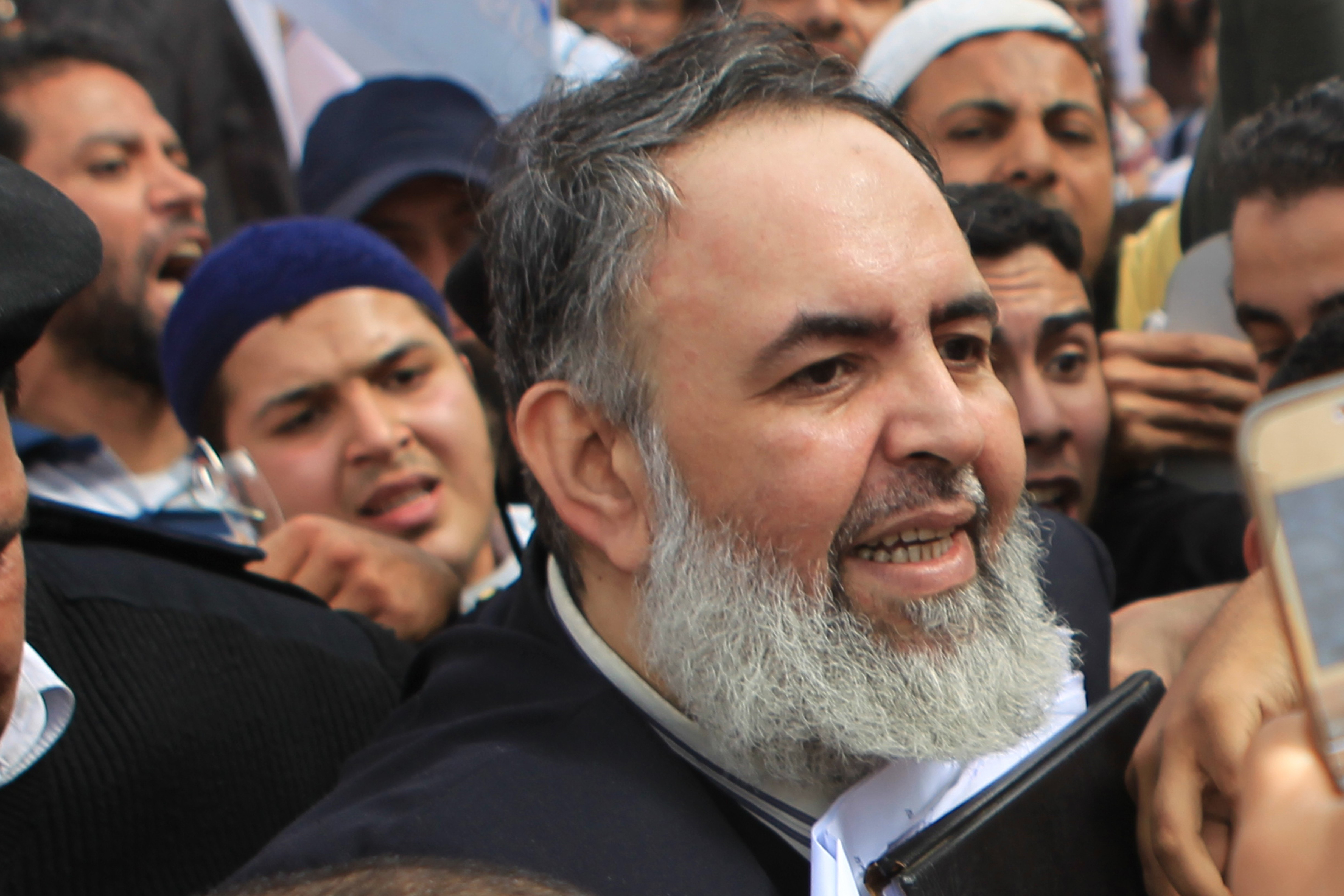 The trial against prominent Salafi preacher Hazem Salah Abu Ismail was postponed to 6 January, reported state-owned Al-Ahram.
The complaint was filed by two police officers against the former presidential candidate and popular Salafi leader. It was caused by a clip circulating on the internet of Abu Ismail, in which he said: "The police need to be overhauled," allegedly referring to them as "dogs" and "scum." He also allegedly referred to former Minister of the Interior Ahmed Gamal El-Din a "traitor and accomplice," according to the lawsuit filed against him.
The Islamist politician, who is the chairman of the Raya Party, was arrested in July as part of a security crackdown on political supporters of ousted president Mohamed Morsi. He stands charges of inciting violence in Moqattam and Bein El-Sayarat in a separate case.
Abu Ismail is also accused of having stated that his mother did not carry a nationality other than the Egyptian one when he ran for president, even though it had been proven that she held a US citizenship.
In September Abu Ismail had his assets frozen by the North Cairo Criminal Court along with leading Islamist and Muslim Brotherhood political figures.