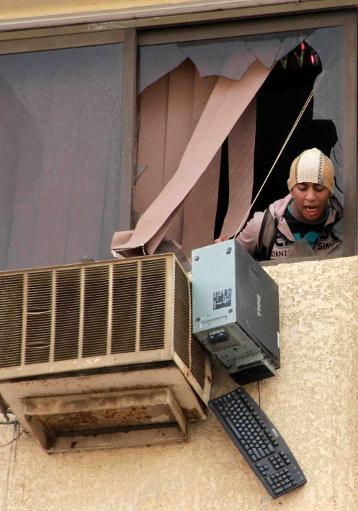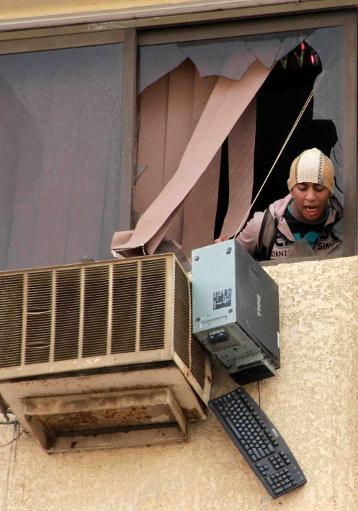 The Association for Freedom of Thought of Expression (AFTE) said it is deeply concerned because of recent statements made by Prime Minister Hazem El-Beblawi on security involvement in universities.
In a press conference last week, El-Beblawi said university presidents will have the right to request the entry of police forces into campuses in case of "threats to individuals, entities and students." He added that security forces do have the right to "directly interfere if the situation is out of control."
Police forces will be present at university gates to help maintain security, verify entrants and inspect cars, the PM added.
AFTE said that its concern involves giving university presidents the right to call on security forces to enter campuses without "setting any criteria or checks to this right, which means giving them discretionary power which some might overuse." The NGO said this might affect the right of students to peacefully express themselves inside campuses.
In addition, AFTE said the presence of police forces outside universities and giving them the right to inspect students may "give them the chance to crack down on students or provoke them, especially amid the current political tension and divide."
Despite the decision going into effect this week, with police forces stationed outside universities, students protested in Al-Azhar and Ain Shams universities on Sunday, with some Cairo University students protesting in condemnation of the Cabinet's decision.
Until 2009, the Ministry of Interior was responsible for providing Homeland Security, at the time known as State Security, personnel for securing universities. In 2009, the administrative court banned this decision, establishing an "administrative" university security.  The court's decision was only implemented in February 2011.
Last week, tensions between university students and security forces peaked at Al-Azhar University on Wednesday when security forces entered the campus after Public Prosecution authorised their entry, upon the request of university chairman Osama Al-Abd. Muslim Brotherhood supporters from Al-Azhar University had clashed with police forces two days earlier during protests in the university and on El-Nasr Road.
Al-Azhar students have been protesting almost on a daily basis since the beginning of their academic year on 19 October. However, students from Cairo University, Mansoura, Alexandria and Zagazig universities have been protesting throughout the past few weeks.
AFTE said university chairmen should have made more of an effort to create units of "civilian security" that can secure universities. AFTE called for efforts to find a solution that guarantees the security of students as well their rights and freedoms.