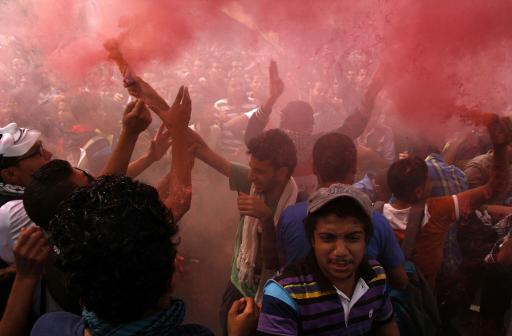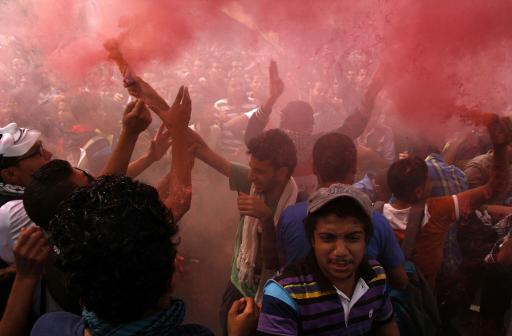 AFP – An Egyptian court sentenced 12 supporters of deposed Islamist president Mohamed Morsi to 17 years in prison on Wednesday for taking part in a violent student-led protest, state media reported.
The official MENA news agency reported that the protesters were convicted of attacking the headquarters of the Islamic Al-Azhar institution during the protest.
Morsi's Muslim Brotherhood movement said on its website all those sentenced were students at Al-Azhar's university.
The men were arrested after protesters in October tried to storm Al-Azhar's head office, which supported the military's overthrow of Morsi.
The men will be allowed to post 64,000 Egyptian pounds ($9,300) bail while they appeal the sentences.
More than 1,000 people, most of them Morsi's supporters, have been killed in clashes with police since he was removed in July.
Thousands have been arrested, with many going to trial.
Fourteen suspected supporters of Morsi who were on trial for allegedly taking part in separate violent protests were acquitted on Sunday.
Morsi himself is on trial for alleged involvement in the killings of opposition protesters outside his palace.
He is to stand trial with 14 other defendants, including former presidential aides and senior Muslim Brotherhood members.
Much of the group's leadership, including its supreme guide Mohamed Badie, are in prison and police continue to round up dozens of the Islamists each week.
The crackdown has severely restricted the movement's ability to mobilise, but its supporters still hold daily protests to demand Morsi be reinstated.
Morsi's lawyer said on Wednesday that the ousted president has warned that stability would not return to Egypt until the "coup" that toppled him is reversed.
"Egypt will not regain its stability except by annulling this coup," Morsi's lawyer Mohamed al-Damati said the former president had told him.