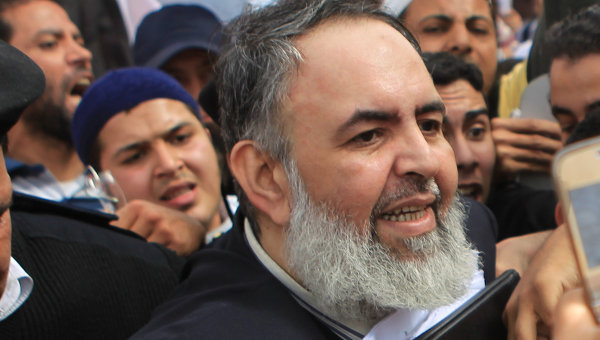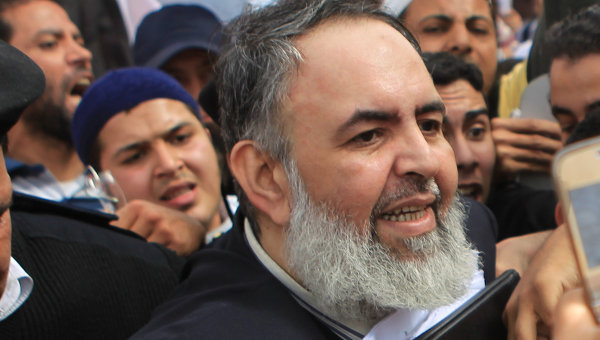 The trial of prominent Salafi preacher and former presidential candidate Hazem Salah Abu Ismail was postponed on Monday until 21 October to enable lawyers to communicate with the defendant and give them the chance to review the case.
Abu Ismail is charged with forging official documents during his application to run for president. Election law number 174 for the year 2005 amended in 2012 stipulates that both parents for any presidential candidate must hold only Egyptian nationality. Abu Ismail had been accused of being deceptive over his the nationality of his mother, who allegedly holds American citizenship. The leader of Al-Rayah Party is facing charges regarding presenting documents forging his mother's nationality.
The trial venue was changed last minute this morning and Abu Ismail was sent to the New Cairo Court within the Institute for Non-Commissioned Officers. The trial was deemed private by the chairman of the court Judge Mohamed Shereen Fahmy.
Al-Mosheer Ahmad, a lawyer representing Abu Ismail, said only three lawyers were present due to security not allowing the rest to enter the court.
Abu Ismail was upset with the procedures of the court, the lawyer said, as the correct processes were not taken and the defense were not granted their legal rights, and the preacher refused to answer the questions directed at him.
According to Ahmad, tension in the court rose after Abu Ismail attempted to speak and the judge ordered him to be quiet, adding that "the proper course of justice was not taken with the trial."
Abu Ismail is facing other charges, including libel and defamation of police officers during his arrest on 5 June, after a clip circulating on the internet showed Abu Ismail saying that "the police need to be overhauled," allegedly referring to them as "dogs" and "scum."
Ahmad said that he had spoken with Abu Ismail during his incarceration and will set a defence plan with him soon.