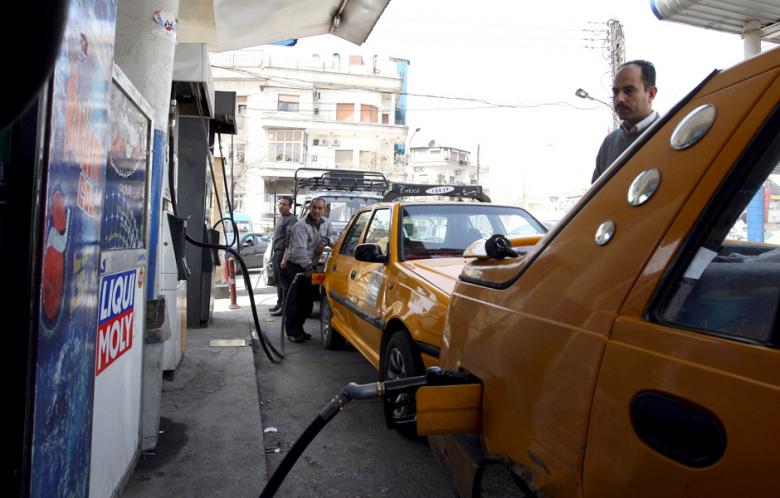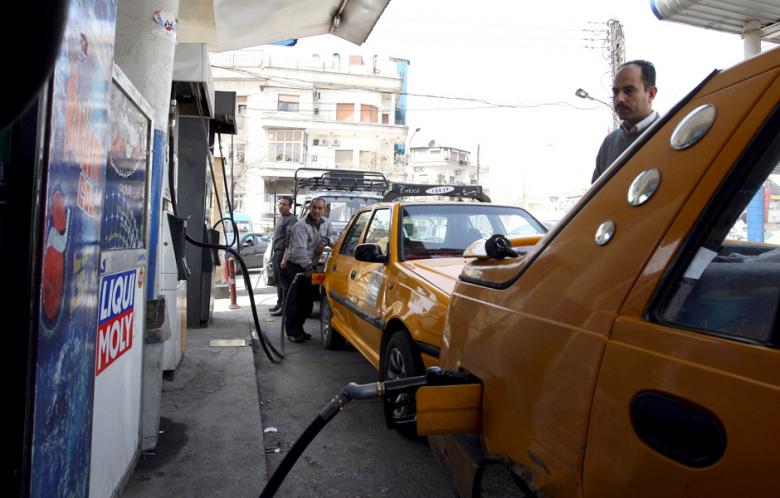 AFP- Syria's capital Damascus is experiencing a fuel crisis, with residents lining up for hours at the pump after a highway used by fuel tankers was blocked by fighting.
The army shut the road last Wednesday when fierce clashes rocked the area, blocking the route from the refinery in the central province of Homs to Damascus.
On Monday, dozens of cars idled outside the Azbakiya petrol station in a lengthy queue that wrapped into side streets in a bid to avoid blocking traffic.
Abu Rania, 58, told AFP he went home on Sunday "after waiting for two hours at a petrol station on the outskirts of Damascus without being able to fill up."
He said he would return on Monday "because the tank is now empty and I won't be able to go to work if I don't fill up."
The army blockade of the Damascus-Homs road comes as it presses an operation in the mountainous Qalamoun province north of Damascus.
It seized the strategic town of Qara on the highway on Tuesday, but subsequently lost control of most of the nearby town of Deir Attiyeh to rebel forces.
A security source told AFP that the army had shut down the key highway "to protect drivers from the risk of snipers".
"Gunmen have fled from the town of Qara to the areas near Nabuk and Deir Attiyeh and entered some buildings from which they are sniping," he said.
"The army is carrying out its responsibilities in the region," the source added, insisting that "things will soon be resolved permanently."
The Syrian army is seeking to regain control of Qalamoun in a bid to sever rebel supply lines from across the nearby border with Lebanon.
But the Damascus-Homs road, which runs through the area, is the main route for fuel tankers coming from the country's key refinery, one of only two operating in the country.
The other, in the town in Banias in coastal Tartus province, produces significantly less fuel than the Homs refinery.
Syrian authorities said in August that total oil production during the first half of the year was down 90 percent compared to production before the outbreak of the conflict.
In mid-March 2011, when demonstrations against President Bashar al-Assad's regime first began, the country was producing 380,000 barrels a day, but in August a statement said that figure was now 39,000 bpd.
The government has also progressively lost control of some of the country's biggest oil fields in eastern Deir Ezzor province to rebel groups, including jihadists.
On Saturday, the Omar oil field in the province was captured by opposition fighters, the Syrian Observatory for Human Rights said