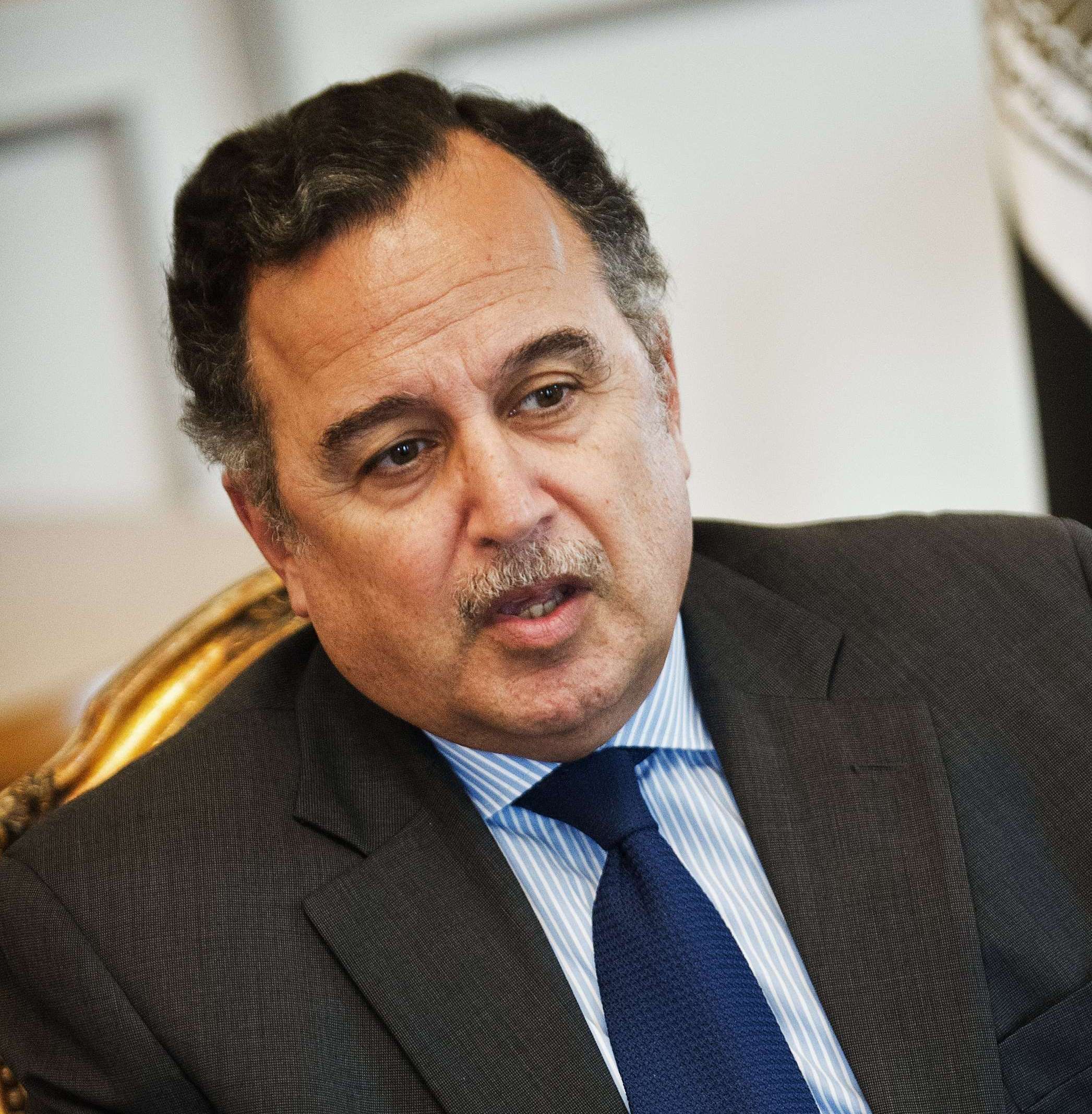 Interim  Minister of Foreign Affairs Nabil Fahmy is set to meet with Saudi counterpart in Riyadh during his one-day trip to the Gulf monarchy on Saturday.
Fahmy and the Saudi Foreign Minister Prince Saud Al-Faisal are going to discuss regional and international affairs as well as bi-lateral relations.  Fahmy was in Saudi Arabia nearly one month ago when he embarked on another one-day trip to the oil-rich nation on 27 October.
State-run MENA cited Egyptian Ambassador to Saudi Arabia Afifi Abdel Wahab as saying that the visit stresses the depth of the ties between the two countries and reflects their excellent relations.
He said the visits are the product of the responsibilities of the two countries on the Arab and international level, but also reflect the size of the challenges and risks the region faces.
Abdel Wahab also highlighted that Saudi Arabia "continuously supports" Egypt, particularly after the 30 June protests.
Like other oil-rich Gulf countries, Saudi Arabia was quick to announce aid to Egypt after the 3 July ouster of former President Mohamed Morsi; Saudi's pledge was higher than the others, contributing with $5bn.
On 22 November, a delegation from Saudi Arabia's development fund arrived in Egypt to discuss a proposed $1.45bn assistance package.
The navies of both countries started joint military exercises under the name Morgan 14 last week. They lasted several days and were held in Egypt's Red Sea naval base in the presence of a number of Arab and African observers.
The two countries regularly carry out joint naval, air force and army exercises.
Saudi Arabia, which hosts hundreds of thousands of Egyptian expats, was the first destination overseas for Interim President Adly Mansour, followed by the Jordanian Kingdom in his first tour in October.
The sister of detained Egyptian lawyer in Saudi Arabia Ahmed Al-Gizawy has used the frequent trips by Egyptian officials to Saudi Arabia to bring attention to her brother's imprisonment.
In a letter she wrote to Fahmy, she called on him to check  on Al-Gizawy who is being held in Briman prison in Saudi Arabia. She also called on him to instruct those responsible for following up with Egyptians held in Saudi prisons to visit him since he needs medication, "which we as his family cannot deliver to him."
She added that she hoped that Fahmy would discuss the possibility of pardoning Al-Gizawy with the Saudi side. She added that Al-Gizawy is not allowed any visits and that the family cannot access him, leaving the Foreign Ministry as the only channel of access.
She had also written in a letter ahead of Mansour's trip to Saudi Arabia, stating: "I demand that President Adly Mansour prove his goodwill towards the Egyptian people by defending the rights of Egyptians abroad."
Ahmed Al-Gizawy was arrested on 17 April 2012 while on his way to perform Umrah (minor pilgrimage) in Mecca and detained at King Abdul Aziz Airport in Jeddah. Al-Gizawy was sentenced to five years in prison and 300 lashes by the General Court of Jeddah and is currently appealing the verdict.
Al-Gizawy's case had put a strain on bilateral relations after his arrest sparked widespread protests in Egypt, prompting Saudi Arabia to recall its ambassador and close its embassy and consulates in Egypt.