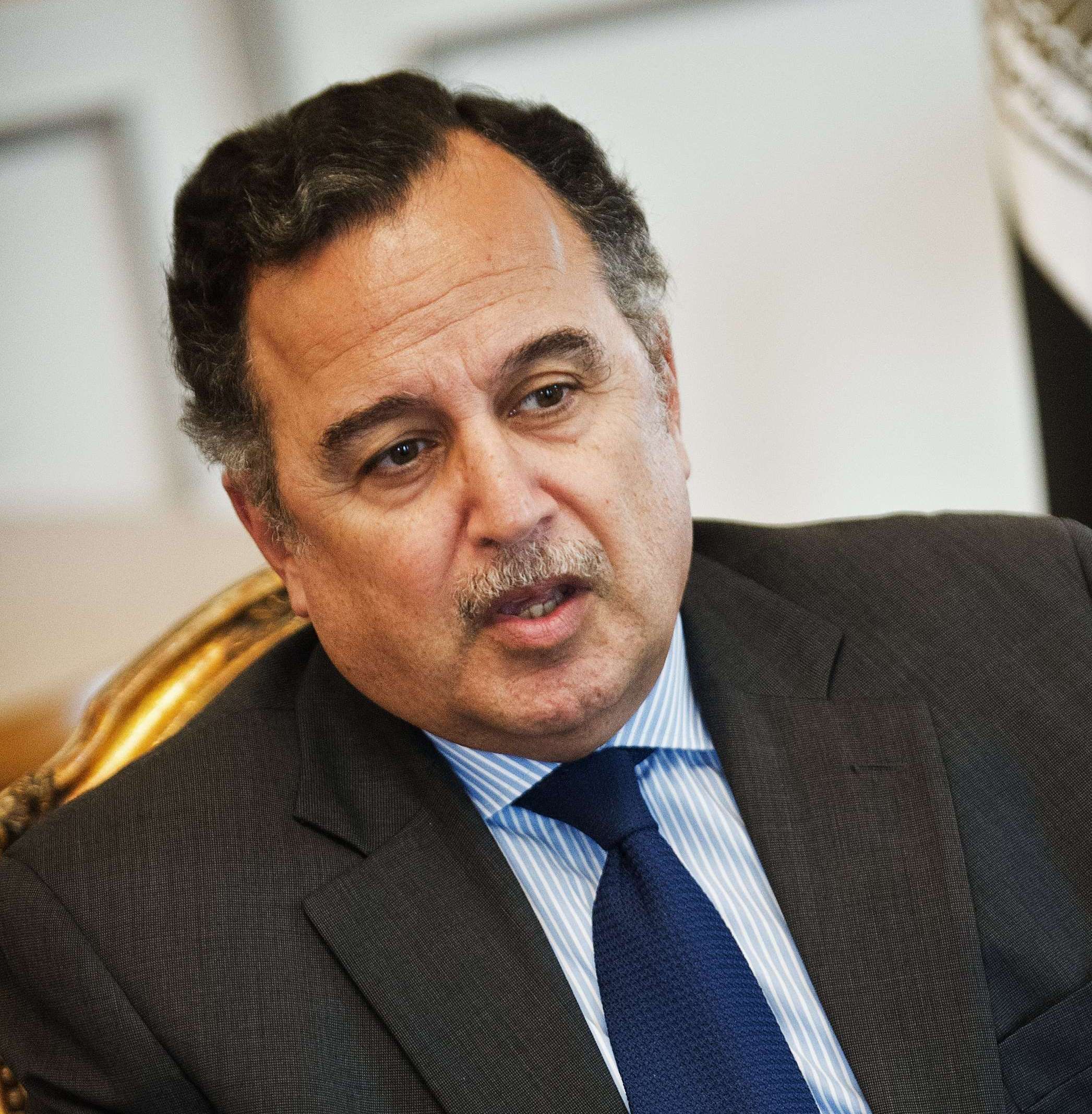 By Mahitab Assran
Egyptian Minister of Foreign Affairs Nabil Fahmy will be heading to India on Wednesday for his first Asian tour, which is scheduled to take place from 4 to 6 December.
During his visit to India, Fahmy will be meeting Indian Vice President Mohammed Hamid Ansari, Minister of External Affairs Salman Khurshid and Chancellor of National Security Shivshankar Menon, according to a statement released by the Egyptian Ministry of Foreign Affairs.
Fahmy will also head to New Delhi to give a lecture at the Institute of Defence and Strategic Studies to explain the recent updates on Egypt's domestic conditions after the "30 June Revolution".
After his visit to India, Fahmy will head to Manama.
According to Ambassador Badr Abdelatty, Fahmy will go on another tour next year and visit more Asian countries.
Following the Asia tour, the minister will be travelling to Guinea's capital, Conakry, for the Organisation of Islamic Cooperation's 40th conference, which will be held from 9 to 11 December. According a previous statement by the foreign ministry, Fahmy will be joined by several other foreign ministers of the organisation's member states to discuss ways to aid the Rohingya Muslim minorities.
Ambassador Hisham Badr was previously sent in November as a member of a high-level delegation. Badr was tasked to meet Myanmar's government officials to learn more about the situation concerning the Rohingya Muslim minorities.