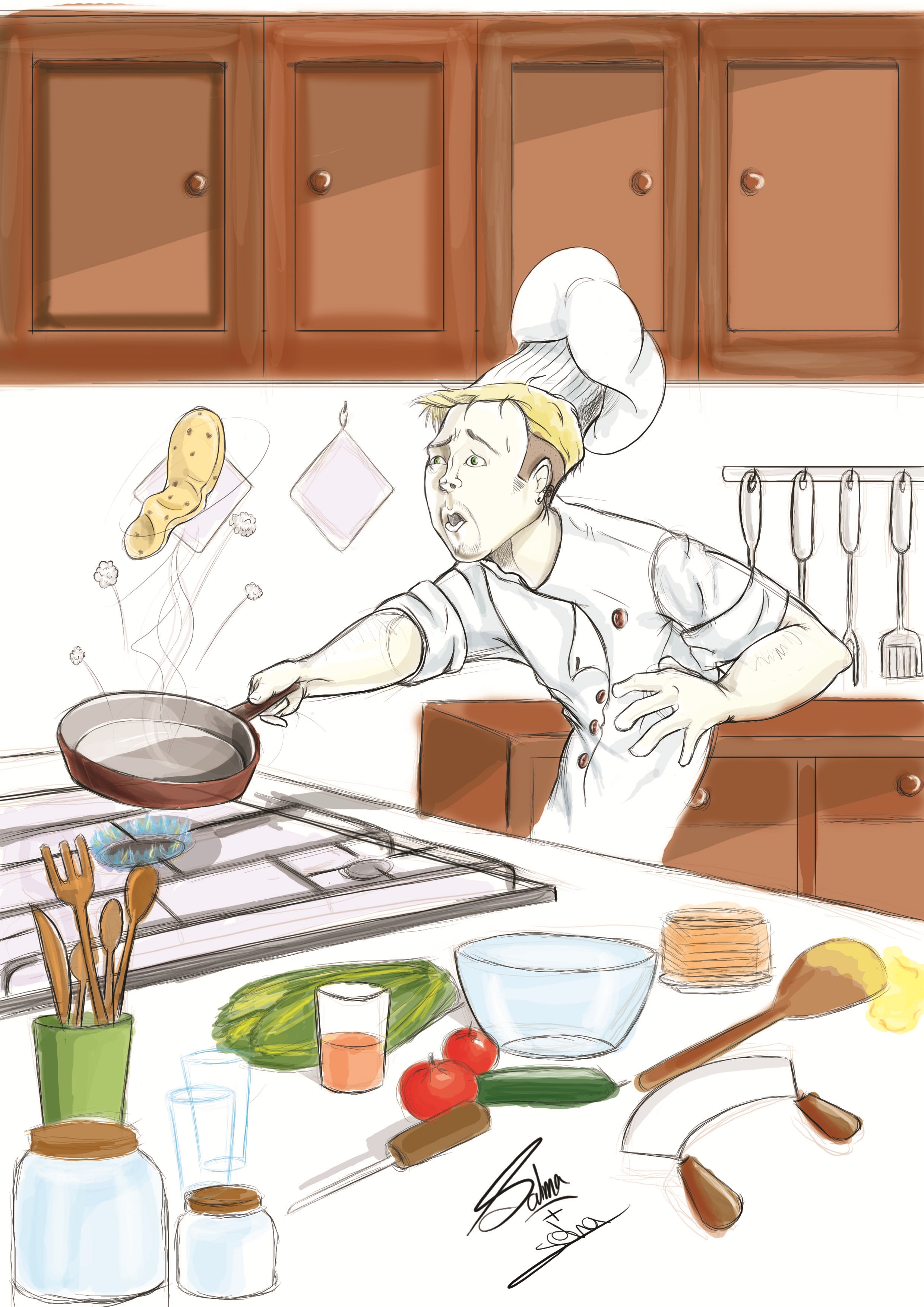 Ingredients:
1 kg shrimps, medium size, peeled– gam-

ba

-ri mo-ta-

waset

1/2 kg potato (boiled) – ba-

ta

-tes
1 tsp garlic crushed– tom
1 tbsp tomato paste– sal-

set

ta-

ma

-tem
1/2 cup parsely chopped –ba'-

doo

-nis
1 tsp curry – 

ka

-ree
1tsp fish spices – bo-

ha

-rat samak
2 onions, medium size, chopped–

ba

-sal
2 tomatoes grated– ta-

ma

-tem
oil for deep frying– zeit
1 tbsp lemon peel– eshr la-

moon

salt and pepper– malh and

fel

-fel
Directions
Peel shrimps and wash them well.
Reserve the shrimp heads and put in a blender with one cup of water.
Strain the mixture through a fine sieve and then set aside.
In a food processor, put peeled shrimp, potato, parsley, one chopped onion, lemon peel, fish spices, salt and pepper. Process until well combined.
Cover and refrigerate for one hour.
Shape the shrimp mixture into balls. Deep-fry in oil until lightly golden. Drain the oil on paper towels.
In a saucepan, heat 2 tbsp oil over medium heat. Add remaining onion and garlic and stir until yellow. Add grated tomatoes, tomato paste and curry.
Add reserved blended shrimp, salt and pepper and about one cup of water. Bring to a boil. Reduce heat and let it simmer for 10 minutes.
Add the shrimp balls to the saucepan and leave to cook for 20-30 minutes until shrimp is cooked. Serve with white rice.