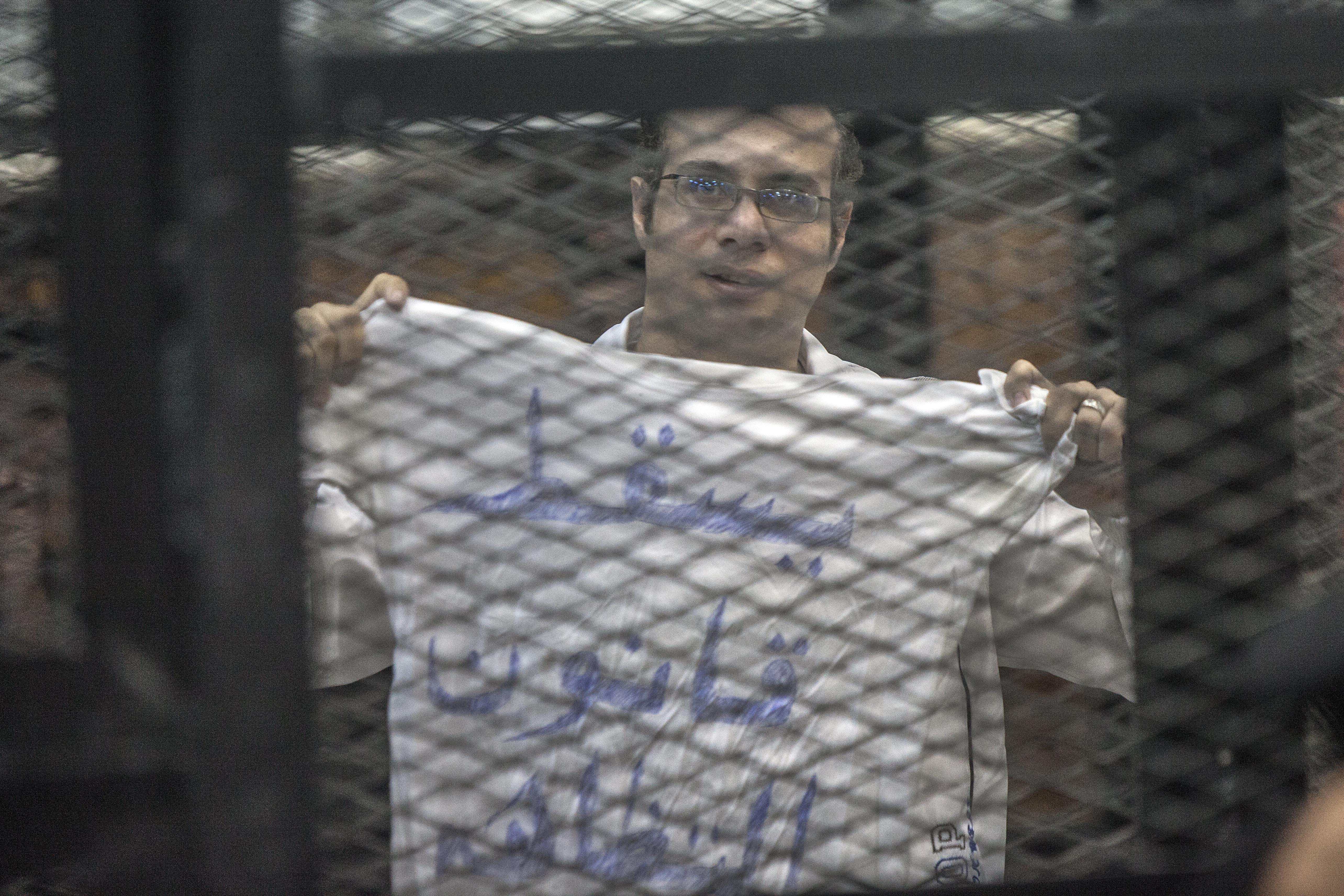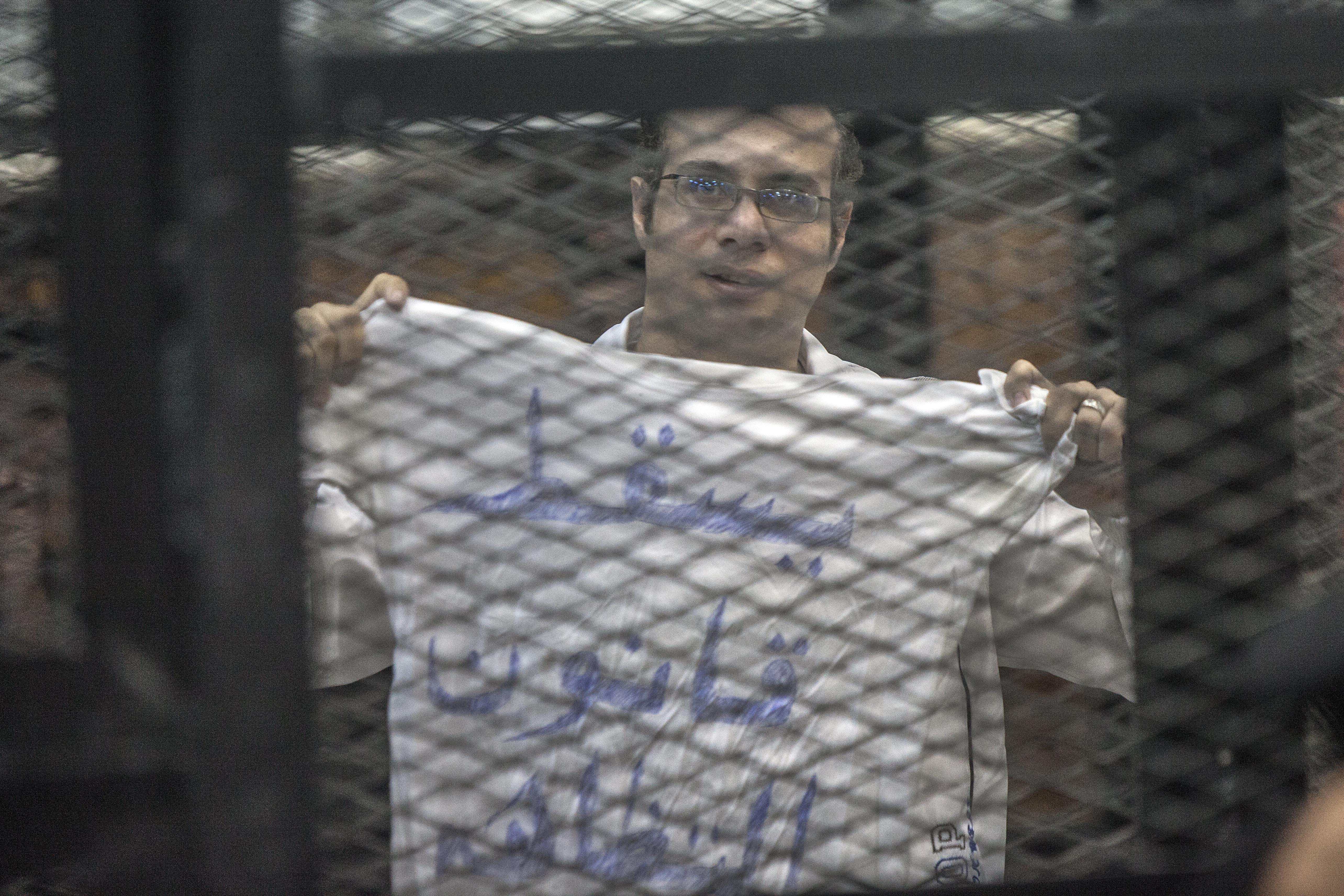 Abdeen Misdemeanor Court decided that the trial of prominent activists Ahmed Doma, founder of 6 April Youth movement Ahmed Maher and the movement's political bureau member Mohamed Adel will be adjourned to 22 December. A verdict is expected in this session.
Lawyer Amr Imam, who was defending Doma, said that he had made a plea to the court that the Protest Law is unconstitutional, and demanded that it be referred to the Supreme Constitutional Court (SCC).
"We made a plea to the court that the Protest Law does not agree with the Constitutional Decree issued by President Adly Mansour," Imam said.
Imam added that three observers from the European Union attended the court session.
The trial took place in Non-Commissioned Police Officers Institute in Tora on Sunday after a period of indecisiveness over its location.
Maher's lawyer Nour Al-Din Fahmy said there was no information concerning where the trial would take place. "The judge told me that he is waiting for security instructions whether to hold the trial in Abdeen Courthouse or in Tora," he explained.
The trio was referred to trial by Central Cairo Prosecution on Thursday on charges of using violence against Abdeen Courthouse security personnel, calling for an unapproved protest, illegal assembly and rioting.
The incidents date back to 30 November when protesters gathered in front of Abdeen Courthouse chanting against the Protest Law and calling for the release of the Shura Council detainees. The protest, titled "Turn yourself in", was organised by the Revolutionary Front before the release of 23 Shura Council detainees on 4 December.
Clashes broke out after a fight was triggered when Maher was assaulted near the main gate of the courthouse upon his arrival.
Maher arrived with the intent of turning himself in for charges regarding his alleged participation in organising the Shura Council protest on 26 November, which he had denied and was subsequently released. However, the prosecution decided on 2 November to detain him for four days pending investigations regarding the Abdeen clashes.
Douma was arrested Tuesday morning at his house at Dar Al-Salam and was taken to Al-Basateen Police Station, then to Zeinhom Court, where he was being investigated. The General Prosecutor ordered Douma's detention for four days on Tuesday. Adel is yet to be arrested.
Fellow prominent activist Alaa Abdel Fatah is still detained for rallying, "thuggery," inciting violence, resisting authorities and violating the Protest Law during the Shura Council protest. He was handed 15-day-detention by the general prosecution on 1 December.