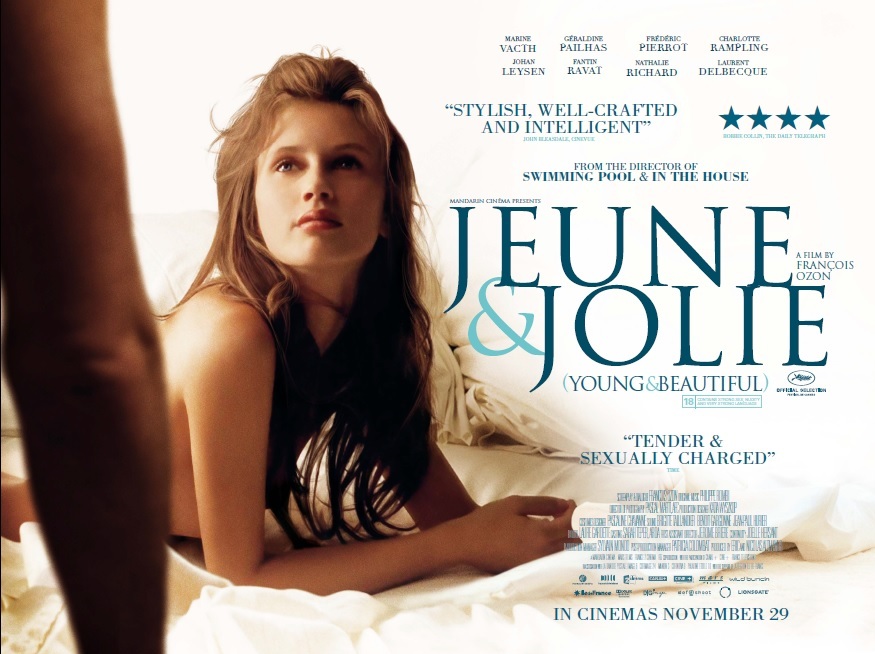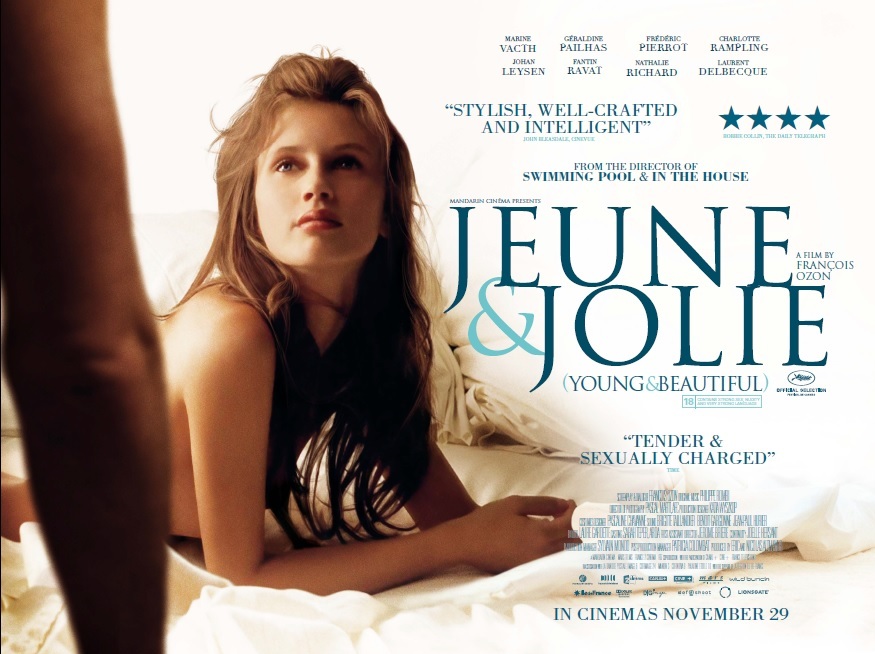 Known for such provocative works as Swimming Pool and 8 Femmes, Francois Ozon clearly does not shy away from exploring sexuality in his films. His latest, Jeune et Jolie, is a thought-provoking portrayal of a teenage prostitute that shocks, fascinates and sometimes frightens.
Jeune et Jolie stars Marine Vacth as Isabelle, who we first meet as a seventeen-year-old on a summer holiday with her family. She loses her virginity to a German boy she meets and when she returns to Paris, she inexplicably begins working as a prostitute.
Some members of the audience felt certain scenes to be more difficult than others, others looked visibly uncomfortable, and at one point, some even walked out. We see Isabelle forced to accept degrading treatment from some of the men she meets, and there appeared to be a common problem of some audience members not realising Panorama films are not censored.
Isabel eventually meets an older man who treats her with tenderness and a relationship develops between them. As the film progresses (and to avoid spoilers), her mother eventually learns of her double life, leading to confrontations and further complicating the plot.
Jeune et Jolie does a good job of exploring its complex subject matter without giving away too much; we never know Isabelle's motives, and she mysteriously shifts from seductive and bold to vulnerable and childlike. Her portrayal carries with it the vivacious but ephemeral nature of adolescent sexuality that reminds us that Isabelle is never less than a real character and that we cannot expect anything from her. She is portrayed enigmatically by Vacth, a model-turned-actress who gives the character the sensuality and innocence that prevents Isabelle from being vacant.
Throughout the film, Isabelle's character is put under unforgiving scrutiny; her actions become no more logical than when had we first met her and the audience is not any closer to understanding her aloof attitude. At times, it seems that Isabelle has the self-awareness to understand she is prized for a certain quality she happens to have, her beauty, and that this can be used to explain what she does; however, the film is too clever to give us explanations so readily and the audience is always thrown off one way or another by Vacth's character.
The film takes place over the span of one year and is divided into four segments, each of which is signalled by a Françoise Hardy song. A sub theme that is not fully explored in the film is the relationship between Isabelle and her stepbrother, Victor. While Isabelle is out exploring her sexuality, Victor is beginning to go through puberty and their relationship is warm at times and dysfunctional at others. Still, Victor's character adds a layer to the film's take on teenage rebellion.
You should be warned that there are few answers in Jeune et Jolie. Though we thought the ending was satisfying, albeit unsettling, there was neither condemnation nor approval of Isabelle's actions; even when it is beyond a doubt that she is in trouble, the film conveys this in a matter-of-fact, though not disinterested manner, and merely gives us a glimpse of how everyone involved deals with it.
Jeune et Jolie is as beautiful as its star, with well-depicted roles and beautiful imagery. For better or worse, the film has an almost cliché European quality, but aside from the Hardy songs, its script keeps it fresh. We cannot deny that there can sometimes be a sense of inanity in what the film appears to be saying (if anything at all) and that it may be unsatisfying for some because of its ambiguous portrayal of the topic, but Jeune et Jolie still makes for a very interesting viewing experience.