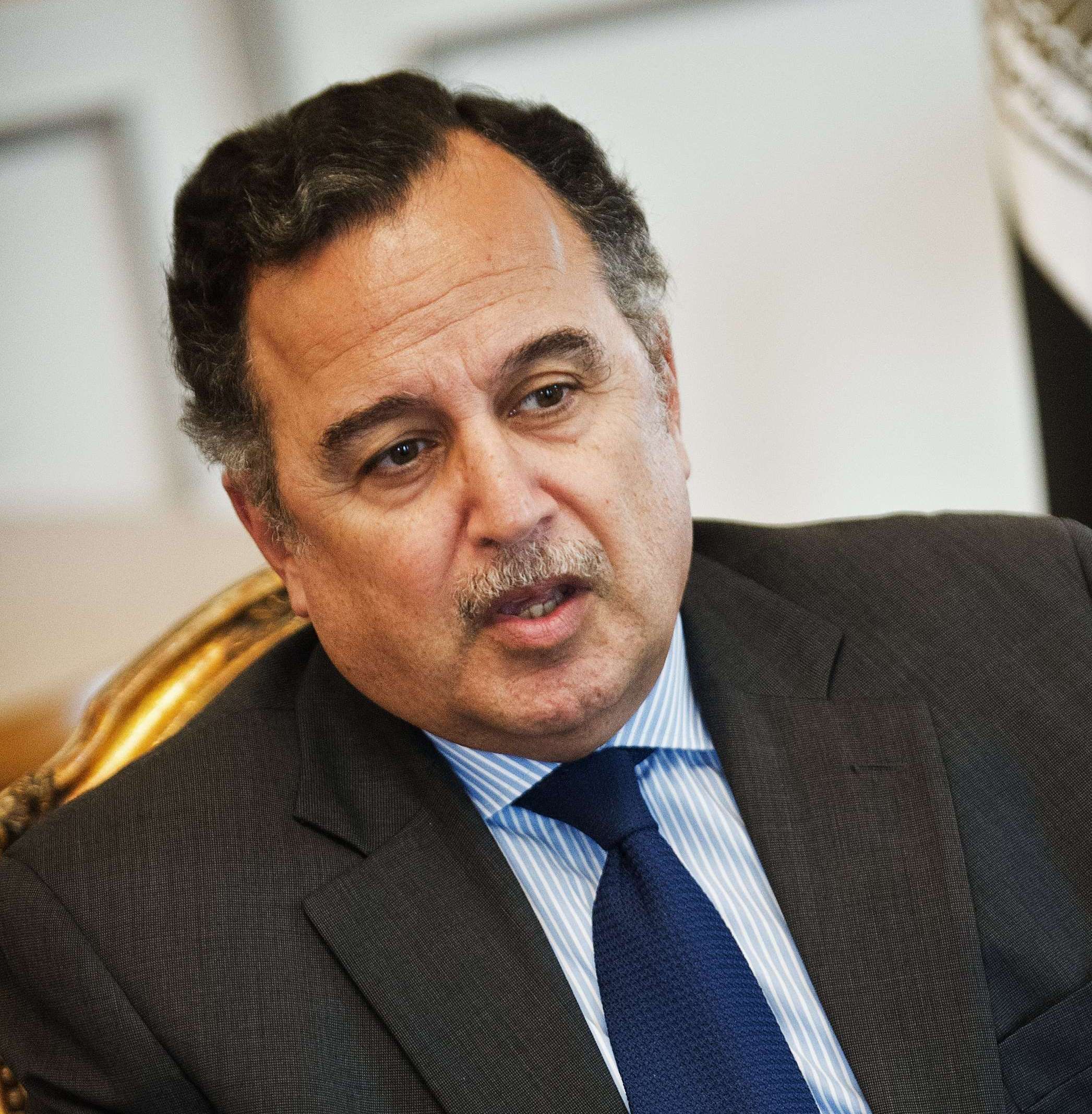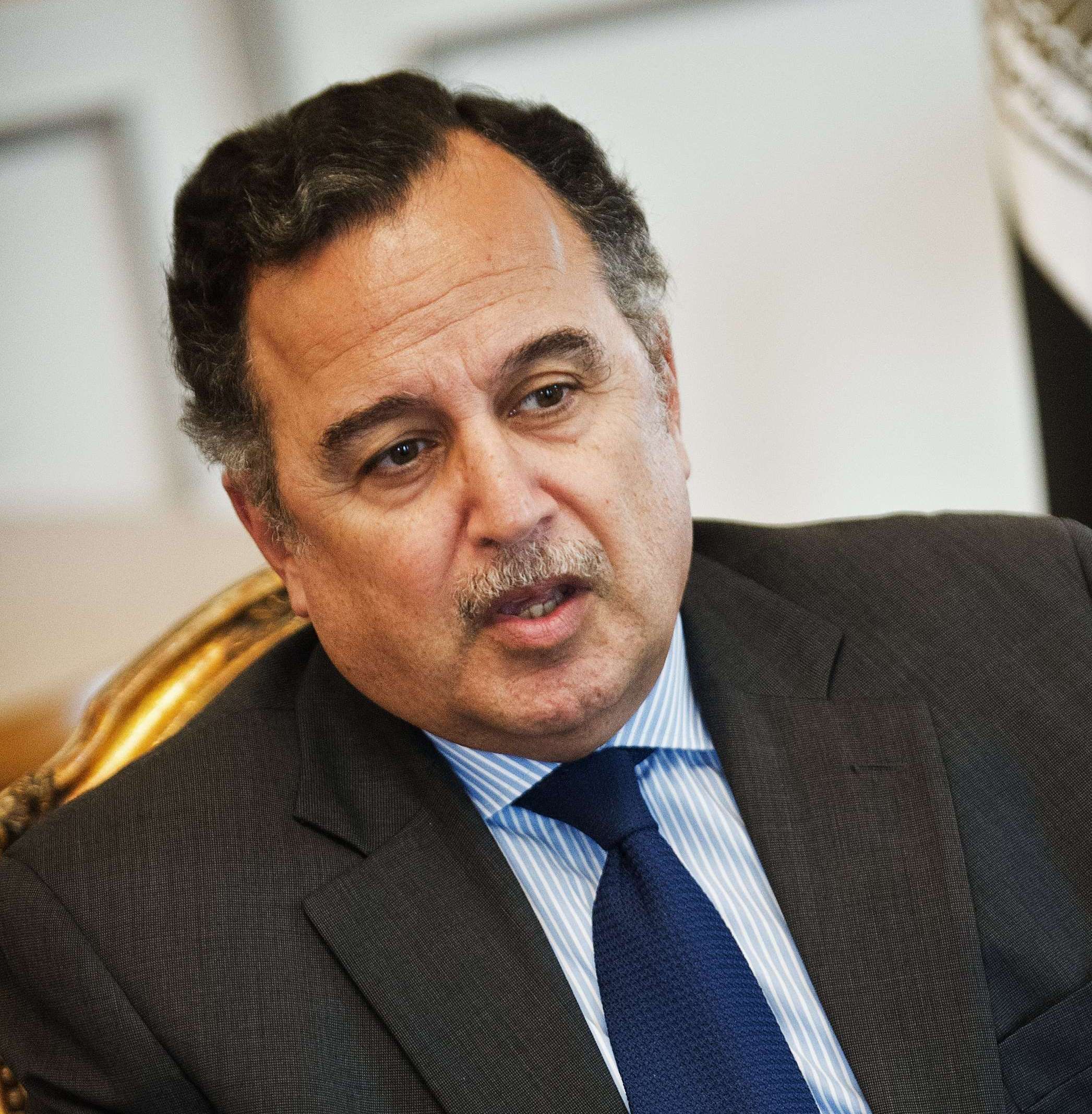 Egypt is seeking diversity in its foreign relations without affecting its existing relationships, Minister of Foreign Affairs Nabil Fahmy said on Sunday.
Fahmy's statements came during an interview with the Chinese official news agency Xinhua during his ongoing visit to Beijing.
Fahmy added that Egypt is open to dealing with all international powers, including China, explaining that his country "aims at cooperating with China to ensure greater justice and democracy throughout the world."  He insisted that efforts be directed toward "radical reforms" of the United Nations.
The minister also addressed the Palestinian cause during the interview, stating that "Egypt supports American efforts in commitment to procedures that will lead to the formation of an independent Palestinian state."
Fahmy expressed his hopes for "unity of the Syrian people and of Syrian lands" through the negotiations of the Geneva II conference, which seeks to mediate between the conflicting factions.
Fahmy affirmed that Egypt and China's stances on Palestine and Syria are "relatively similar," highlighting their mutual desire for "a Middle East free of weapons of mass destruction."
Regarding  domestic issues, Fahmy asserted that "what happens in Egypt is an exclusive concern of Egyptians," a position which China affirms and respects. Fahmy indicated that the new draft constitution, which will be voted on during 14 and 15 January, contains a "positive shift regarding rights, freedoms and balance between authorities."
Fahmy also said Egypt is looking forward for more cooperation with China in issues including politics, the economy, commerce and tourism.
During the interview, Fahmy thanked China for downgrading its travel warning to Egypt, hoping that the decision would bring more Chinese tourists to Egypt.
The minister said that the Egyptian private sector has a "great interest" to cooperate with China in the fields of commerce and investment.
Fahmy also gave an interview to the official Chinese TV channel CCTV, where he said that Egypt is witnessing a societal shift that will lead to the establishment of a modern democratic state. The minister highlighted the fact that the new draft constitution is a huge shift in this regard.
When Fahmy was asked about "terrorism in Egypt" and how it related to the phenomenon of "Islamic extremism," he responded that "terrorism is a global phenomenon that should not be correlated with any religion, and the global community should make efforts to address this issue."
Fahmy added that Egypt is regaining its "active regional role" in the Arab, African and Mediterranean regions.
The minister also insisted on the importance of electing Hassan Rouhani as Iran's president and last month's nuclear deal as a step in fulfilling mutual security goals for the Middle East and clearing the region of weapons of mass destruction.
A statement by the Ministry of Foreign Affairs indicated that the TV programme on which Fahmy was featured is one of the most watched in China and the Far East and is broadcast in English.
"The minister also held a meeting at the residence of the Egyptian ambassador in Beijing hosting a number of Chinese state and civilian officials to discuss bilateral political, economic and commercial cooperation," according to the ministry's spokesman, Badr Abdel Atty.
The officials included the Chinese delegate to the Middle East Wu Sike, representatives from Chinese ministries of Commerce and Foreign Affairs, representatives from several research centers and several banking authorities. The conferees discussed developing cbilateral economic, commercial and cultural relationships.
Fahmy's visit to China comes as a part of a six day Asian tour that started on Saturday; he is also expected to visit Japan and South Korea.