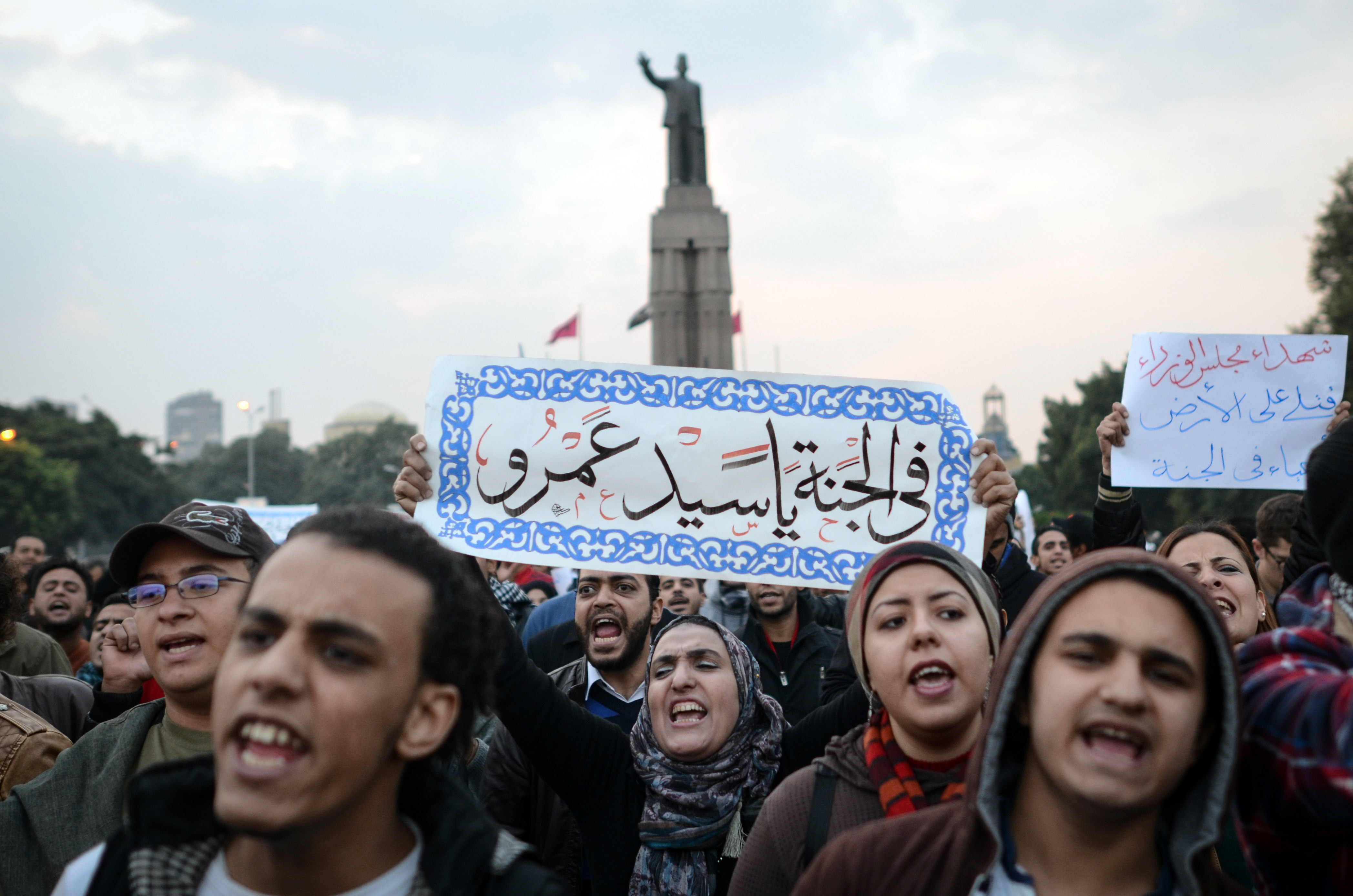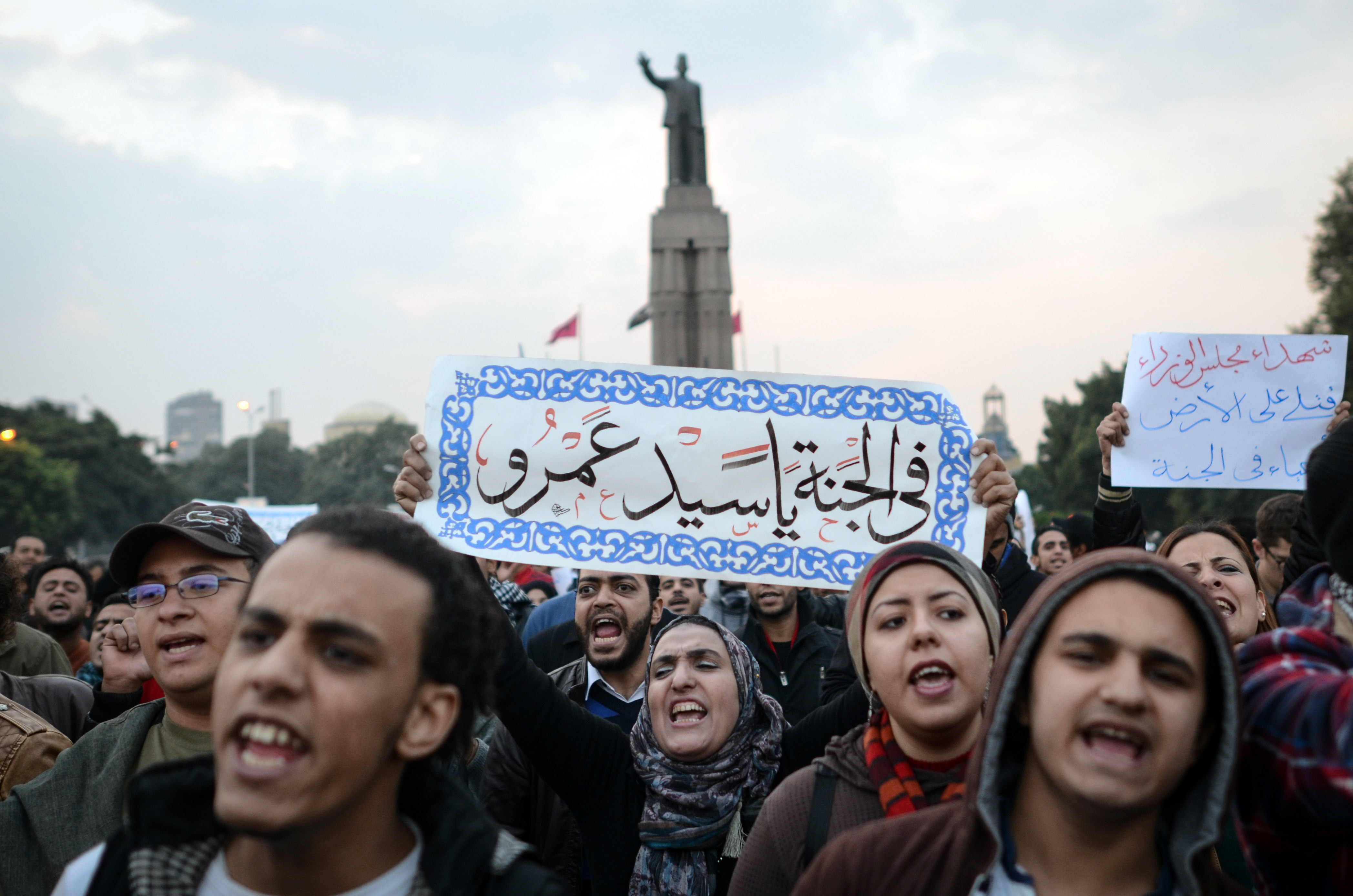 Nine protestors were detained and investigated on Tuesday following a commemorative protest marking two years since the cabinet clashes.
Amr Imam, an attorney present at the protest, confirmed the arrest of the individuals, adding that they are currently being charged with assaulting security forces and under investigation at Abdeen Court.
"The detained group was originally larger, however, most were released. The rest of the individuals who were videotaped clashing with the police were held and charged," Imam said.
Approximately 500 people marched from Saad Zaghloul Square to the cabinet building on Monday to commemorate the second anniversary of the 2011 cabinet clashes, in which 12 were killed and 815 injured. The protesters marched around downtown before reaching the cabinet to "defy the Protest Law".
The protests carried into the early evening, with crowds thinning out before the remainder was dispersed at approximately 8pm.
The Ministry of Interior said in a statement that after the end of the permitted demonstration, individuals started throwing Molotov cocktails, fireworks and stones at the security forces, injuring the soldiers.
"The group was dispersed through tear gas and nine of the rioters were arrested," the statement added.
The ministry's media centre said that protestors had been granted a permit for the march. The Protest Law, issued on 24 November, stipulates that organisers of any public assembly, be it a protest, march or general meeting, must submit a written notice to the nearest police station with their plans at least three working days in advance. The ministry is awarded the jurisdiction of cancelling the protest.
 Haitham Mohamedein, one of the organisers and member of the political bureau of the Revolutionary Socialists, insisted that a permit had not been requested. He added: "If the ministry is saying a permit was granted then they are looking to avoid clashes ahead of the referendum [on the draft constitution]."
The 2011 cabinet clashes ignited when demonstrators organised a sit-in at the cabinet headquarters protesting the appointment of Kamal Al-Ganzouri as prime minister by the then-ruling SCAF. The military police attempted to disperse the sit-in, resulting in violence which lasted four days.