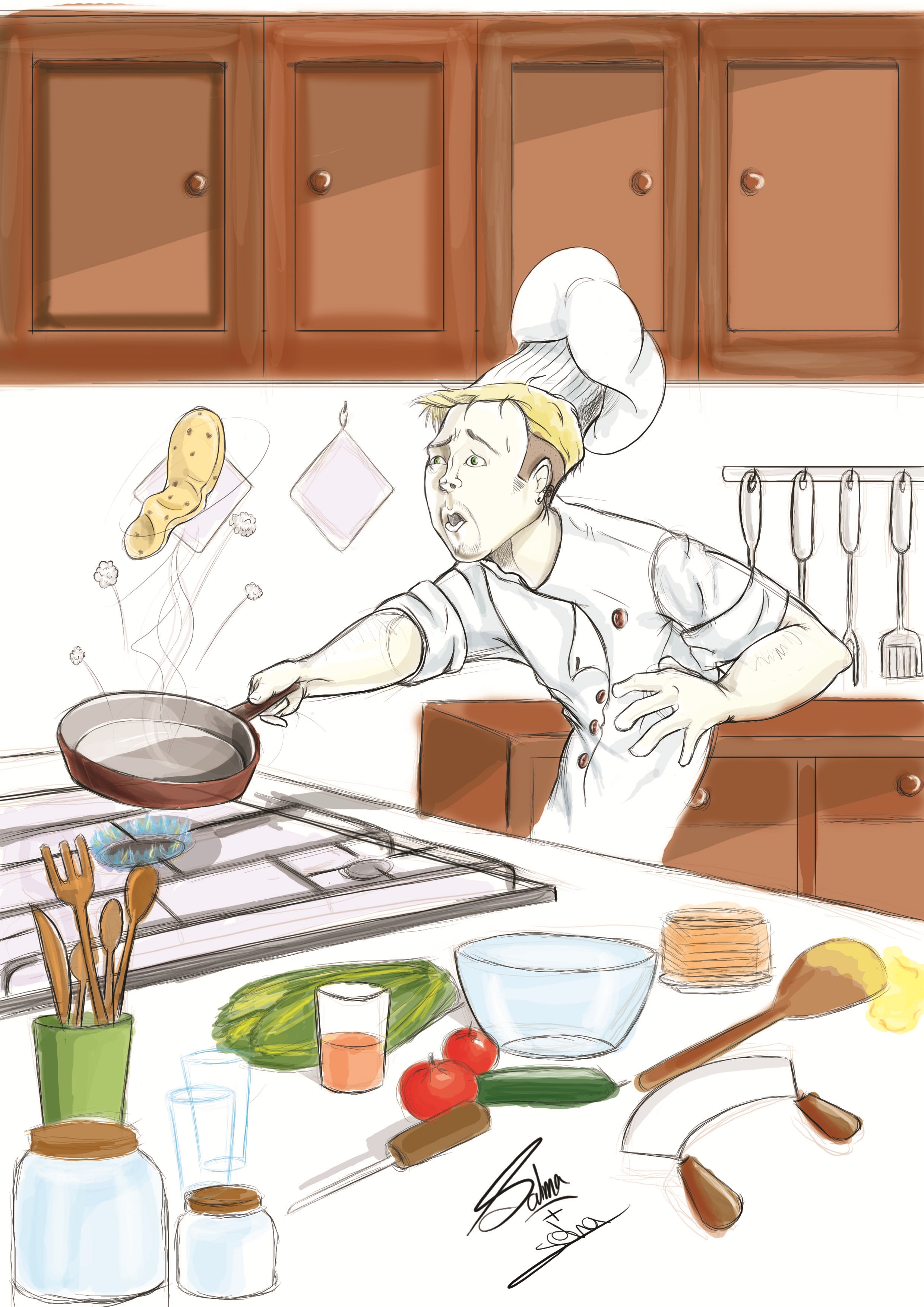 1/2 kg medium shrimp, peeled and cut into pieces – gam-

ba

-ry
1 pack spring roll pastry – a-

gee

-nit spring roll
2 tbsp fresh coriander, chopped – koz-

ba

-ra
1 tbsp corn flour – de'-

'ee

dor

-a
1 tsp garlic, minced – tom
2 onions, chopped –

ba

-sal
2 small carrots, grated –

ga

-zar
2 green peppers, julienned –

fil

-fil

akh

-dar
salt and pepper – malh and

fil

-fil
sunflower oil, for deep frying – zeit ab-

bad

el shams
Directions
Heat three tablespoons of oil in a large skillet. Add the garlic and onion and stir for one minute. Add the green pepper and carrots and stir for another minute.
Add the shrimp and stir for another two to three minutes. Take the skillet off the heat and add the coriander, salt and pepper. Mix well.
Dissolve corn flour in two tablespoons of water.
Separate the sheets of spring roll pastry. Add two teaspoons of the shrimp mixture on one end of a sheet, fold the sides inwards and roll up the sheet.
Brush the end of the sheet with the dissolved corn flour to make it stick. Repeat with the rest of sheets.
Heat the oil until hot. Deep-fry the spring rolls in oil and drain on paper towels. Serve hot.