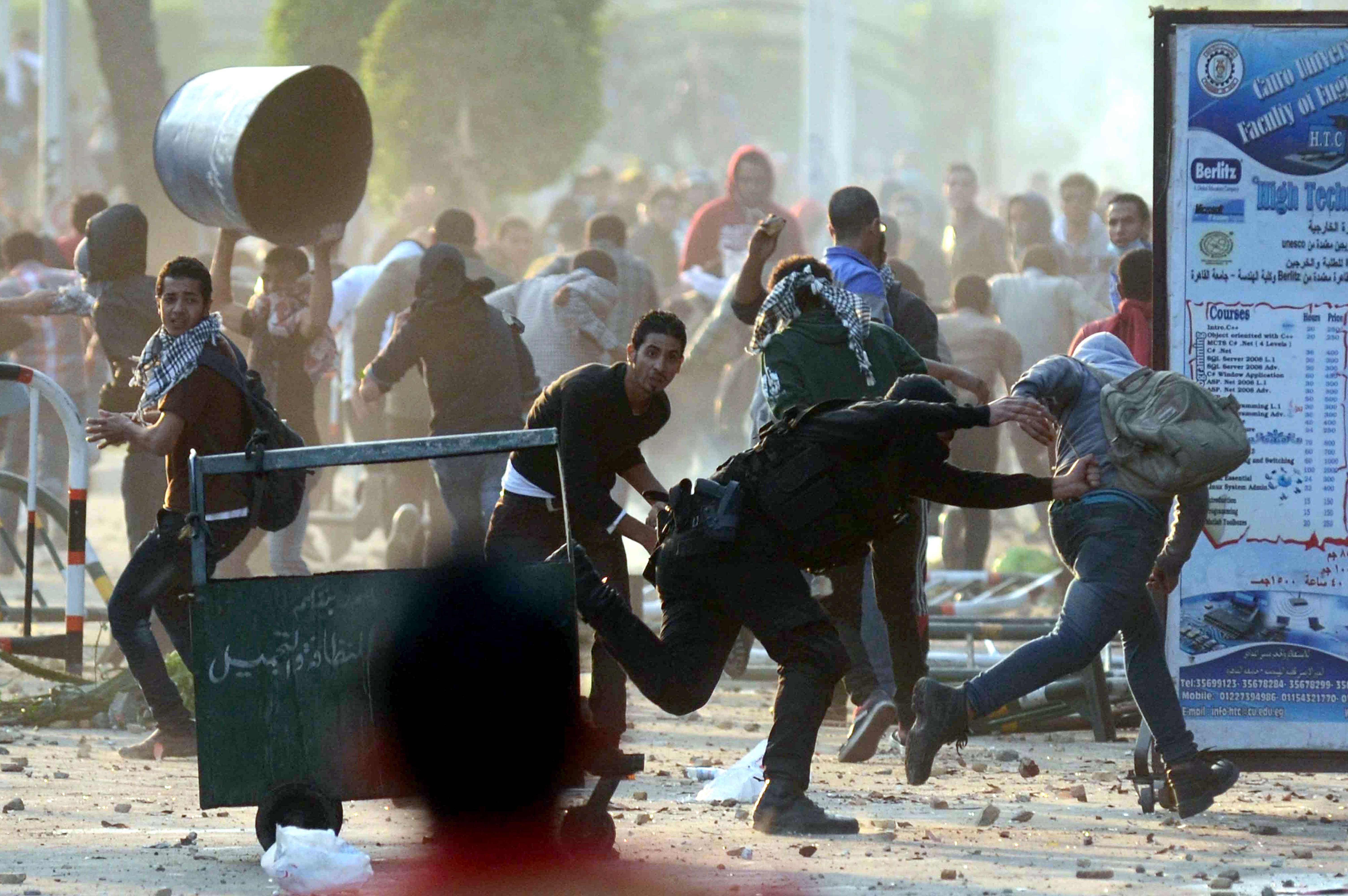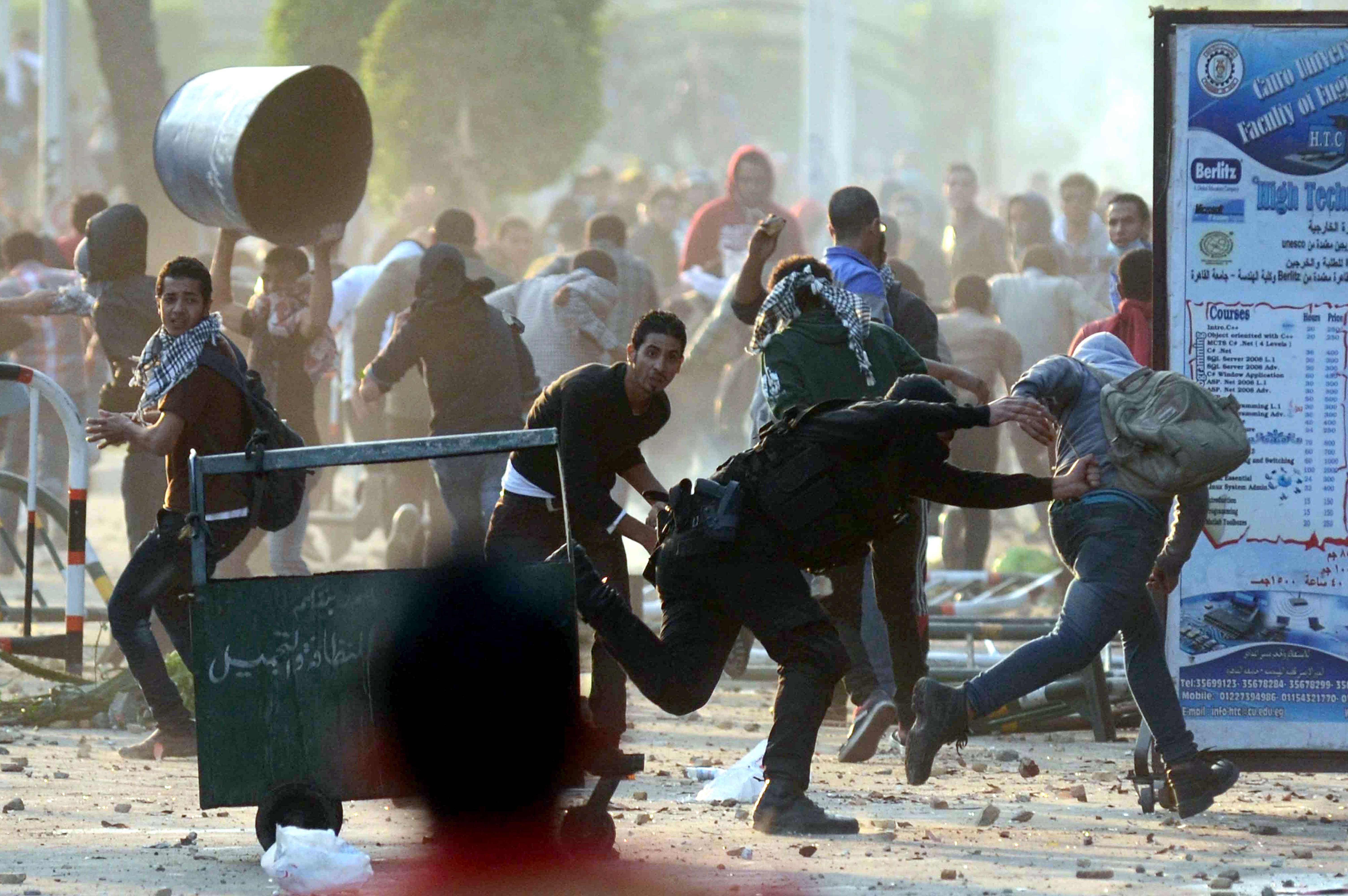 Egyptian rights watchdog Association for Free Thought and Expression (AFTE) released a report detailing the violent protests that have plagued universities nationwide during exams week in mid-December.
"Cairo, Ain Shams, Mansoura, Minya, and Menoufia universities witnessed widespread clashes between students and police forces, against the backdrop of demonstrations, mainly to demand the release of detained students, allowing them to attend exams," read the AFTE report.
The AFTE has called on students, parents, and the public to "communicate with the institution, and to collect sufficient data to enable the institution to take the necessary legal procedures to enable [detained students] to take their Fall semester exams."
Released on Saturday, the report detailed demonstrations by university students from 16 to 18 December that ended with dozens of students arrested and injured.  It also covered disciplinary action taken against protesters at Helwan University and Menoufia University which resulted in the expulsion of at least two students.
According to the report, the three days in December saw five separate incidents of violence between student protesters and police or campus security officials, including 25 arrests at Ain Shams University on 16 December, and a fire started by demonstrators at Cairo University on 17 December.
The report also covered a 17 December letter from Nathan Brown, president of the US-based Middle East Studies Association, to Prime Minister Hazem El-Beblawi urging the Prime Minister to end the "worsening climate for free speech and peaceable assembly on university campuses in Egypt."
"There have been protests at several Egyptian university campuses, some of which seem partly inspired by these arbitrary attempts to squelch freedom of expression. Time and again, the state has used violence against the protesters," read the letter.
According to an earlier report by the AFTE, the school week from 9 until 14 November was the most violent and dangerous period for Egyptian universities since the 25 January Revolution, with the worst violence occurring at Zagazig University in the Nile Delta between 11 and 13 November.
Clashes at Cairo University on 28 November resulted in the death of engineering student Mohamed Reda who was hit with birdshot.  The Ministry of Interior claims that Reda was killed by fellow protesters, but an investigation by the university contradicted this conclusion.