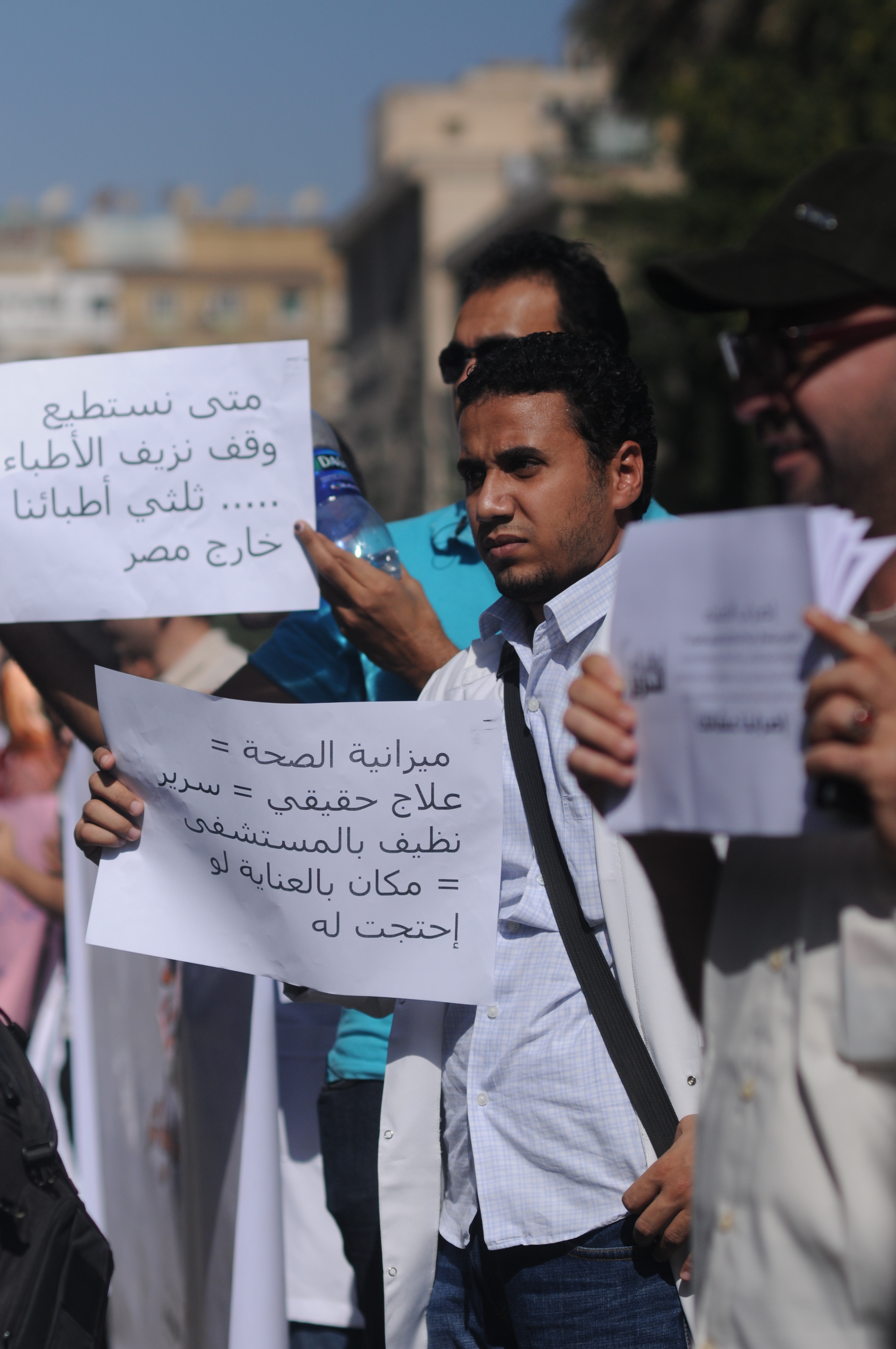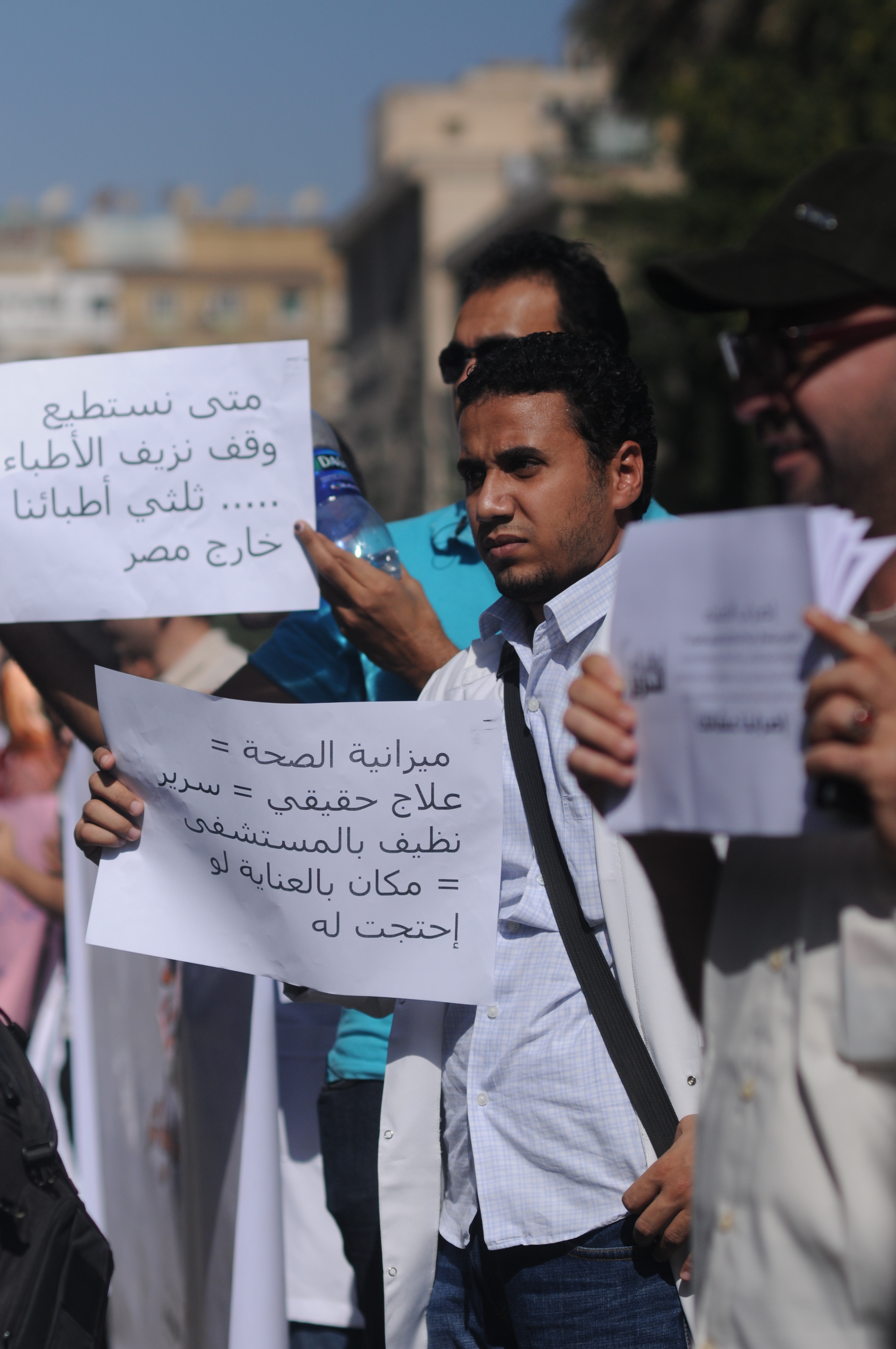 Representatives from the Doctor's Syndicate have held negotiations on administrative and financial matters with Minister of Health Maha Al-Rabat and Finance Minister Ahmed Galal on Sunday and Monday and will conclude talks on Tuesday.
Khaled Samir, the treasurer of the Doctor's Syndicate and one of those negotiating on the doctors' behalf, said they are continuing and that there is "consensus" and "response." But Samir added that none of what was discussed was "drafted as a law yet."
"We are working day and night to be able to present the cabinet with a proposal," he said, adding that the negotiations are set to be concluded on Tuesday.
In October, the Ministries of Health and Finance announced the finalisation of a new draft law, the Medical Incentives Law, which would increase the salaries of professionals employed in the public health sector. However, many doctors expressed dissatisfaction with it.
State run Al-Ahram reported that the draft Medical Incentives Law would grant freshly graduated doctors a gross salary of only EGP 1,800 which falls short of the previously proposed draft Staff Law, with a proposed monthly income of EGP 3,000.
Doctors have been pushing for the draft Staff Law for months. It organises financial, administrative and technical matters for all professionals in the healthcare sector, not just doctors.
The new Secretary General of the syndicate Mona Mina, a founding member of Doctors Without Rights called on Prime Minister Hazem El-Beblawi and Maha Al-Rabat to "immediately intervene to implement" the draft Staff Law, ahead of a strike scheduled for 1 January.
Midterm elections held in the syndicate last week have secured for the Independent Movement 11 out of 12 contested seats. Traditionally, the Muslim Brotherhood succeeded in syndicate elections but this time, they only won a single seat.
The new syndicate board met for the first time on Thursday, in a meeting attended by Al-Rabat. The syndicate announced after the meeting that the negotiations would be held throughout this week.
The syndicate warned on Thursday to strike, as per a decision made by the syndicate's General Assembly, if negotiations lead to "unsatisfactory results."
On 6 December, the syndicate held an emergency session of the General Assembly. During the assembly, doctors unanimously voted to back the draft Staff Law and agreed to start a partial strike on 1 January.
The strike would follow the same technique as the one carried out by doctors in 2012. It would include the public hospitals but would not include the emergency departments, intensive care units or critical patients.
The 2012 partial strike ended with the stipulation that a draft staff Law would soon be passed, however it has so far failed to be ratified.