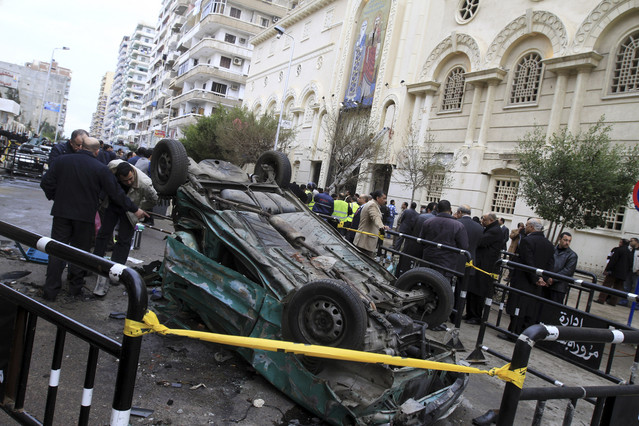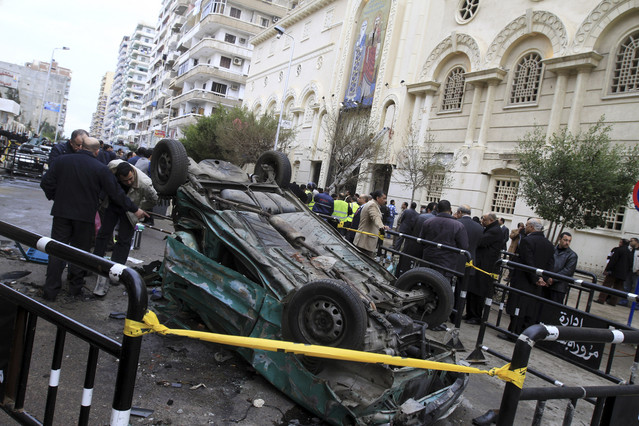 Ministry of Interior spokesman Hany Abdel Latif said on Sunday that "high" security measures will be taken around churches during New Year's Eve and the Eastern Christmas services.
Abdel Latif told Daily News Egypt that the ministry will deploy both stationary and mobile patrols in addition to other security measures to secure churches during services.
The spokesman denied that the ministry had requested that churches end their services earlier than usual.
Cabinet spokesman Hany Salah added that the Cabinet expects "terrorist attacks incited by the Muslim Brotherhood" during Eastern Christmas celebrations on 6 and 7 January.
"The Brotherhood will take advantage of the celebrations to incite chaos and falsely display that the government is not able to secure houses of worship, especially Christian churches," Salah told the CBC satellite channel in a phone call Sunday morning.
Salah added that the Brotherhood will try to show "the outer world" that the Egyptian state is unable to protect its citizens, especially Christians.
The spokesman also insisted that high security measures will be taken to halt the alleged plans.
Two notable attacks on churches occurred in recent years during New Year's Eve and Eastern Christmas celebrations.
On the eve of 7 January 2010, a shooting outside Nag' Hammadi Church in Qena resulted in nine deaths and 11 injuries.
A bombing in Al-Qiddissin (The Two Saints) Church in Sidi Bishr, Alexandria during the first hours of 1 January 2011 resulted in 23 deaths and 97 injuries.
The latest attack on a church occurred on 21 October when unidentified gunmen on a motorcycle opened fire on a wedding at a church in the Giza neighbourhood of Al-Warraq, leaving four dead and 17 injured.