In chronological order:
Rana Allam: A generation of atheists
Our rulers are letting those who defame and deform our religion speak in mosques and on television. They are leaving those who want to form morality police to do as they please on the streets. They turn a blind eye to those who are working to destroy the largest, most important Islamic institution in the world; Al-Azhar.
Left to themselves, our Islamist rulers will succeed in breeding an atheist generation. But will they be left to themselves? I think not, January 25 is impending.
Published 7 January 2013.
Mohamed Abdelfattah: Leaving Islam in the age of Islamism
The issue of rising religious skepticism has been noticed by many. It has taken space in much of the local press and several opinion pieces. But it's been petty stuff. Instead of defending someone's right to disbelieve, it's being treated as a problem that needs confrontation. Instead of presenting a seething critique of the most backward and reactionary ideologies, a self-styled intelligentsia is acquiescing to the Islamist framework in its weakest of times.
Published 24 January 2013.
Mina George Yassa: Justice in Boston and Cairo
Such is the sad and ludicrous reality for Egypt's vulnerable Coptic community. While sectarianism is nothing new in Egypt, it is specifically the response of the Egyptian authorities to acts of violence that is at the core of the increasing hostility towards Coptic Egyptians. Reconciliation is a noble goal but when prioritised above justice, it creates a pervasive culture of impunity that ensures the repetition of these crimes.
Published 22 April 2013.
Mahmoud Salem: Regarding the dam
The natural conclusion is what we have now: a government unable to meet our energy needs because it lacks the hard currency to purchase it, all the while complaining about the high financial burden on our budgets that is our energy subsidies, and also not doing anything about it.
Published 3 June 2013.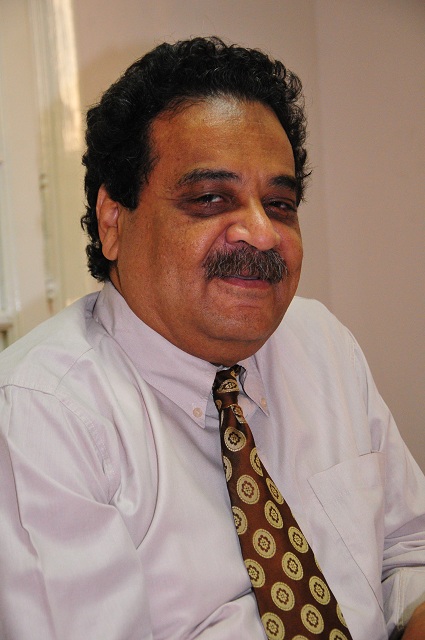 Farid Zahran: Does the United States not know what's happening in Egypt?
These odd positions are due to two reasons. Firstly, the situation relates to the interests of the United States rather than any principals to which the administration is committed as believed by some political amateurs. Those naive individuals think the US sides with democracy, protects minorities and defends women's rights as advertised by American media and political propaganda.
Published 9 July 2013.
Rasheed Hammouda: Morsi: the symbol and the man
The military council has turned Morsi into a symbol: a silent effigy of the man in power the Brotherhood once had. As long as the government holds Morsi, the Brotherhood will have a symbol to fall behind. If Morsi were released and his freedom actualised, his supporters may realise how impossible his reinstatement is. More fatal for the Ikhwan, he may actually have to lead again.
Published 4 August 2013.
H A Hellyer: Maybe time for the MB?
Does that mean Morsi's supporters ought to be ignored? No – they are a sizeable, if numerically minor, proportion of the population – and they ought to be respected with regards to legitimate demands. A political accommodation needs to be created – and if done correctly, it could be to the benefit of all.
Published 6 August 2013.
Khaled Diab: Confessions of an Egyptian infidel
It is time that atheists and agnostics have their rights recognised in full, including their right to freely believe what they want, their right not to be described as a member of one of the three heavenly faiths, and their right, along with other Egyptians, to access civil courts.
Above all, we need to be regarded as equal citizens and not as targets for prosecution… or worse, persecution.
Published 15 August 2013.
Sara Abou Bakr: What is happening in Egypt?
The Egyptian community in the coming period needs spiritual and political leaders to step up and help it heal; to have live debates on state TV for everyone to watch where grief is shared and opposing point of views are portrayed. Ways to accept the other and renouncing violence have to be drummed up in this aching community.
Published 17 August 2013.
Ziad Akl: What went wrong in Egypt?
What really went wrong in Egypt was how rigid its politics became. What we are witnessing right now is not the beginning of a Syria-like scenario. What we are seeing is the normal result of mutual hatred, extreme polarisation and absolute lack of objectivity.
Published 17 August 2013.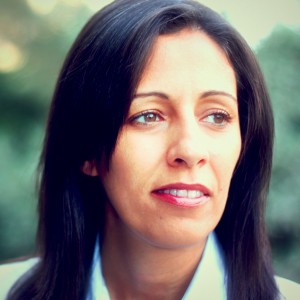 Iris Boutros: #Egypt needs more #facts
This is how we take power back as a people. This is how we defend our fellow citizens, our rights, and our country. This is how we reconcile. This is how we move forward. We cannot do it with facts alone, but we also cannot move forward without facts.
Published 19 August 2013.
Nervana Mahmoud: Egypt's new political map
If we are not careful, the future of Egypt may be in the form of neo-nationalism: a mixture of militarism, socialism, and non-Muslim Brotherhood's Islamism, all mixed together in a parcel that is wrapped with only a thin wrap of flawed democracy, in which the junta are leading from behind.
Published 2 September 2013.
Adel Heine: Hard-fought silence
I live in fear. I slink around the streets at dusk because the fading light allows me to merge into the lengthening shadows. I wear non-descript clothing, hide the majority of my face behind sunglasses and have my hair tied up in a bun so the blonde will not show too much.
Published 25 September 2013.
Maher Hamoud: Egyptians between the two Gamals: A nation on the back burner
It was a move that made the political opposition, activists, intellectuals and average citizens believe that the regime was unfixable and there was no other option than bringing it down. It was just a matter of when and how.
Published 31 October 2013.