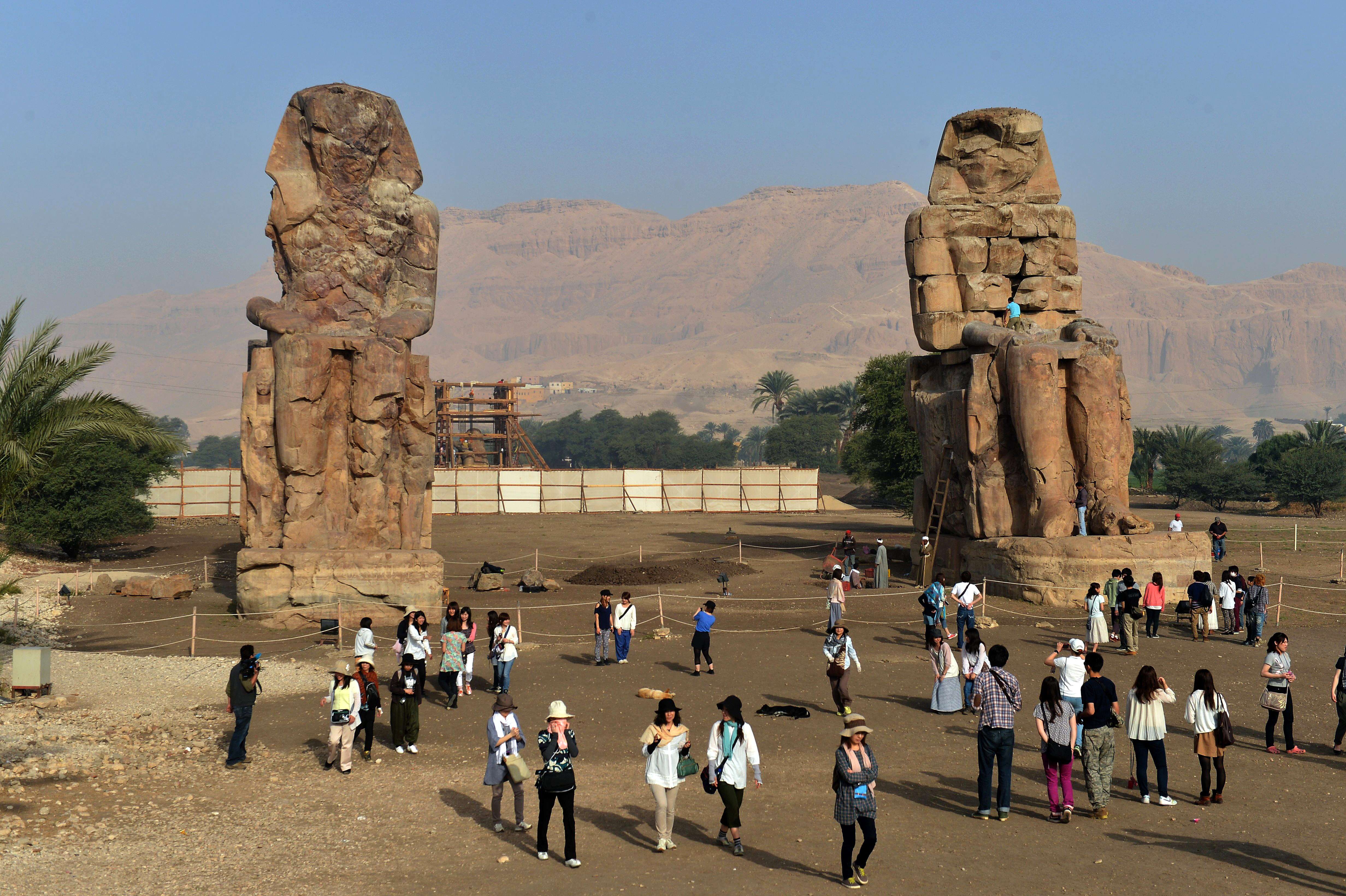 Tourists visiting Egypt slumped 52% in October compared to the same period last year, the monthly tourism report published by the Central Agency for Public Mobilization and Statistics (CAPMAS) noted.
The report indicated, however, that the total number of tourists in October shows remarkable improvement in October and November.
CAPMAS's report illustrated that, in October, the total number of tourist arrivals was 558,687, an upgrade from the 301,150 recorded in September. It added that November arrival rates indicate an additional increase, with the number of tourists reaching 672,878.
In October and November, European visitors remained the majority of visiting tourists representing 69.1%, around 386,257, and 78.3%, around 526,790, respectively.
In September, the number of European tourists in Egypt was 159,752.
Arab tourists showed a significant decline from the 33% recorded in September to plummet by 11.5% and reach 21.5% in October. This drop seems to have continued in November as the report pointed out that Arabs represented only 14.7% of the total tourists visiting.
The total number of nights spent increased noticeably in October to reach 3,899,003, compared to 1,097,515 in September. This acceleration continued in November with the total nights spent registering 5,052,215.
The report illustrated that aviation remains tourists' first choice over the road and maritime transportation. Air transport dominated the charts, recording 85% and 88.7% in October and November.
The latest report issued by the World Bank stated that the tourism sector "plunged dramatically" in Egypt after the overthrow of former president Mohamed Morsi, despite its strong rebound in the first quarter of 2013.