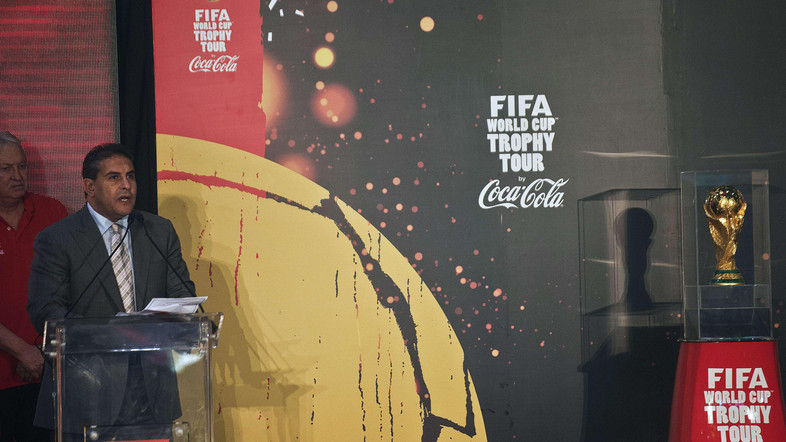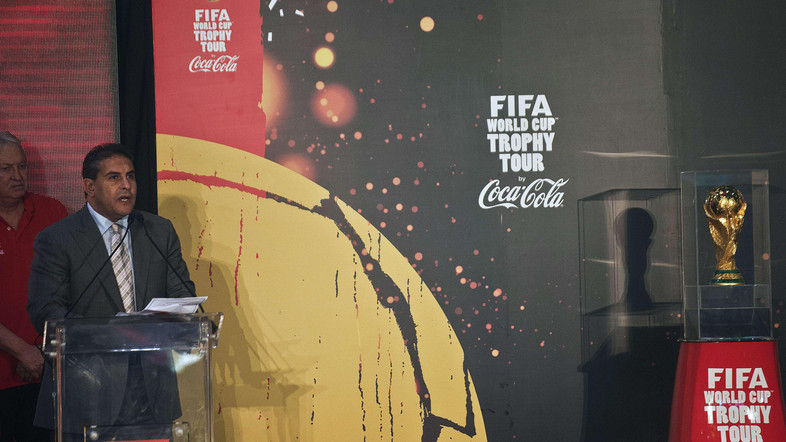 Minister of State for Sports Taher Abu Zeid decided on Saturday to cancel an earlier decision to extend the term of Al-Ahly's board and referred the board to the Public Funds Prosecution for committing 16 financial violations, ranging from misdemeanours to felonies. The decision requires that the board, led by Hassan Hamdy, be disbanded.
However, the decision was later blocked by Prime Minister Hazem El-Beblawi.
According to a statement issued by the ministry on Saturday, Abu Zeid decided to appoint former Al-Ahly goalkeeper Adel Heikal as club chairman, and former footballer Taher Al-Sheikh as deputy chairman.
The appointed board also included former footballer and media figure Mostafa Younes and media figure Mona Al-Husseiny, among others.
The statement issued by the ministry listed other several reasons other than the 16 financial violations behind its decision. The board's initial extension was contingent on establishing stability within Al-Ahly and other sports teams, a condition which, according to the sports minister, was not met:  "The ministry, with the extension decision, aimed for stability, but the board did not achieve this stability due to its irresponsible decisions."
The statement claimed that Hamdy's board failed to implement several judicial verdicts concerned with club's membership. In addition, the minister pointed to judicial verdicts that  deemed Chairman Hamdy and board member Safwan Thabet ineligible to use their own funds due to several charges connected with misusing public funds, "so it is inappropriate that they can use the club's public funds when they are ineligible to use their own funds".
"Hamdy's board failed to pay the club workers' salaries, which led to their continuous striking, sitting-in and threatening to escalate, which threatens [the club's] stability."
The ministry also accused the board of illegally selling its football league TV rights independently, despite the fact that football league clubs mandated the Egyptian Football Association (EFA) to negotiate TV rights with Egyptian State Television. Al-Ahly sold its TV rights to Al-Mostaqbal Media Company, which owns CBC satellite channel, for EGP 41m, while the rest of the football league clubs sold their TV rights to state TV through EFA for EGP 70m.
The ministry claimed that the board did not take action against Muslim Brotherhood members infiltrating the club against "the will of Egyptians shown on 30 June", which led its players to "challenge the feelings of Egyptians, mix sports with politics and show the Rabaa sign at an international event".
Al-Ahly player Ahmed Abdel Zaher showed the four-finger Rabaa sign while celebrating his goal against South African side Orlando Pirates in the final of the African Champions League last November. The board then decided to disqualify Abdel Zaher from participating in the Club World Cup last December; he was also listed for sale and did not receive the financial rewards of winning the African title.
 "The board called for a general assembly to set new club regulations, despite the fact that temporary boards cannot issue new regulations; as such, it has no right to decide the club's future policies."
The ministry also said that the club illegally registered football player Ahmed Raouf after his transfer from ENPPI club by breaking into the registration room in the EFA's headquarters after hours and stealing the registration stamp, "actions which conflict with the clubs renowned traditions".
The cabinet issued a statement announcing the freeze of Abu Zeid's decision later on Sunday.
"According to the powers of the prime minister stated in the new constitution, Prime Minister Hazem El-Beblawi decided to freeze the Minister of State for Sports' decision regarding  Al-Ahly Club's board until it is legally reviewed," the cabinet said in a Saturday evening statement.
Al-Ahly's board thanked interim President Adly Mansour and El-Beblawi for "respecting the rule of law" in freezing Abu Zeid's decision.
"Clubs' boards should not be disbanded by individual decisions; for a club board to be disbanded, there must be a judicial verdict," the club's board said in a statement issued on Saturday evening.
The statement also referred to Articles 75 and 84 of the new constitution, explaining why Abu Zeid's decision is illegal.
Article 75 of the recently approved constitution states that the government's administrative entities should not interfere in the affairs of civil associations.
Article 84 states that "laws organise sports affairs and state-owned sport entities according to international standards".
The International Olympic Committee (IOC) and the Fédération Internationale de Football Association (FIFA) ban any governmental interference in sports affairs. Such interference is punishable by suspending the country from IOC and FIFA activities.
Chairman Hamdy has stated on the club's official website that the new constitution is legitimate and has saved Egyptian sport from any sanctions imposed by international bodies after [Abu Zeid's] individual decision. Hamdy praised El-Beblawi's decision as well.
Board member Khaled Mortagy also stated on the club's website that El-Beblawi's decision "triumphed for the future of Egyptian sports".
Mortagy also insisted on the independence of sports entities according to the new constitution and described Abu Zeid's decision as "hasty, ill-advised and lack[ing] political sense".
State-owned Al-Ahram reported that El-Beblawi met with Abu Zeid and youth minister Khaled Abdel Aziz on Sunday to "convince Abu Zeid not to resign from his position".
Abu Zeid reportedly resigned from his position in protest against El-Beblawi's decision.
Al-Ahram later on Sunday reported that Abu Zeid denied resignation, adding that he "will not change his decision regarding Al-Ahly's board".
"El-Beblawi is still legally reviewing my decision," Abu Zeid clarified.
Hamdy has been in charge of Al-Ahly club since 2002, after the death of then-president Saleh Selim left Hamdy, his deputy, in charge. Hamdy won elections in 2004 and 2008, and his term was extended in 2012 until now. He is a former footballer who played for the club in the 1960s and 1970s. Hamdy is accused of misusing public funds during his spell as head of the Al-Ahram Agency for Advertising.
Al-Ahly club is a known opponent to the Ministry of State for Sports' "Eight-Years Law", which prohibits any club or sports association board member from staying in position for more than eight consecutive years, a condition which has caused problems between Hamdy's board and several government ministers.
Abu Zeid, often dubbed as "Maradona of the Nile", is a former footballer who played for Al-Ahly in the 1980s and early 1990s. He was appointed as Minister of State for Sports in El-Beblawi's cabinet on 16 July 2013.