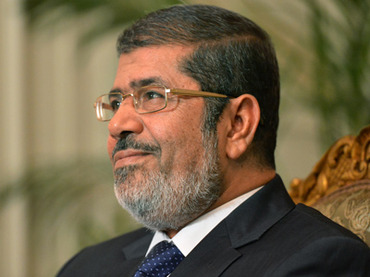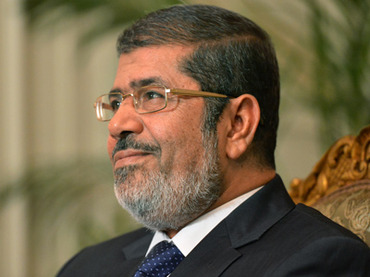 The Cairo Court of Appeals has set 16 February as the date of the trial of former president Mohamed Morsi and a number of leaders of the Muslim Brotherhood, under the charge of espionage.
Last December, the prosecutor general's office released a statement naming the charges "the biggest case of espionage in the history of Egypt".
The accused Muslim Brotherhood leaders include Supreme Guide of the Muslim Brotherhood Mohamed Badie; his deputies Khairat Al-Shater and Mahmoud Ezzat; as well as members of the guidance office, including former speaker of parliament Mohamed Saad Al-Katatny, Mohamed Al-Beltagy, Essam Al-Erian, Saad Al-Hossainy and others.
The statement announced that the prosecutor general's investigations had shown the international organisation of the Muslim Brotherhood to be "the reason behind violence inside Egypt creating a state of ultimate chaos."
The statement listed the Brotherhood's members as accomplices in "a plot" organised with the aid of several foreign organisations such as: the Islamic resistance movement of Hamas, which it named "the military arm of the Muslim Brotherhood"; Hezbollah in Lebanon, which it said "has strong ties with the Iranian Revolutionary Guard Corps" among other extremist jihadist groups inside and outside the country.
The prosecutor general added that the investigations had uncovered that some members of the Brotherhood received military and media training in Gaza, which they had reached via secret tunnels.
The objective of this military training, he said, was to return to Sinai to join other jihadists to "implement their training". The alleged media training, meanwhile, was aimed at manipulating public opinion "to serve the agenda [of the Brotherhood], which has opened channels with the west through Qatar and Turkey," the statement added.
Mohamed Damati, Morsi's defence lawyer, had previously said that his defence team "has no idea" about the investigations surrounding Morsi. "The prosecutor general assigned a lawyer whom we know nothing about to conduct the investigation," Damati said. But former president Morsi ignored and refused to cooperate with the investigators, since "the investigations were conducted when Morsi was detained in an undisclosed location."