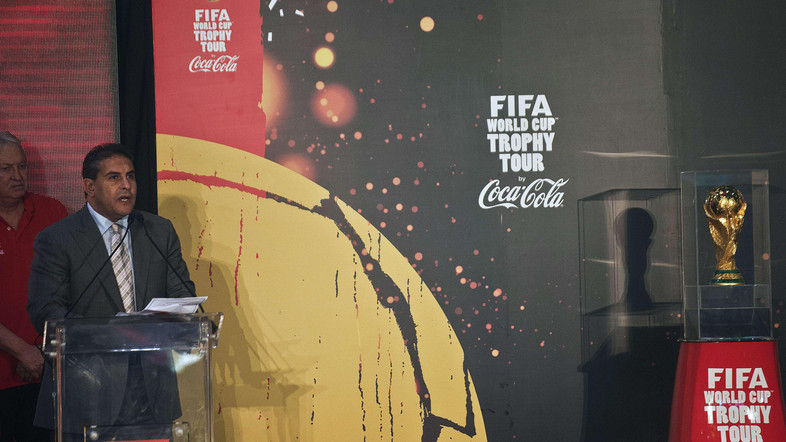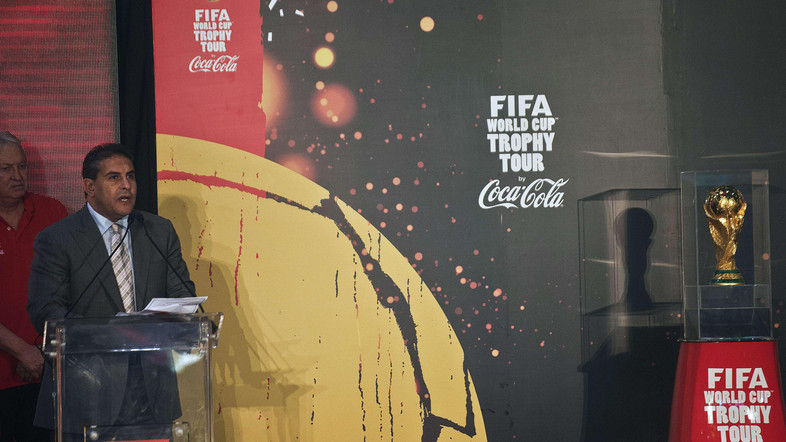 "The new constitution is legitimate and has saved Egyptian sports from any sanctions imposed by international bodies after [Abu Zeid's] individual decision," Al-Ahly SC chairman Hassan Hamdy told his club's official website after Prime Minister Hazem El-Beblawi blocked Minister of State for Sports Taher Abu Zeid's decision to disband the club's board.
The incident raised questions about the role of government in sports. Some of these questions are discussed below, from both a legal and international perspective.
Monitoring or Controlling
"The government's administrative entities should not interfere in the affairs of civil associations," as Article 75 of the new constitution stipulates.
The Legal Description of Sports Clubs
According to the Sports Entities Law published on the Ministry of State for Sports website, sports clubs are considered to be civil associations.
The new constitution made it clear in a later article.
Article 84 states that "laws organise sports affairs and state-owned sport entities according to international standards".
The ministry formed a committee to set new laws governing sports, and the Free Egyptians Party submitted a draft sports law to the committee, according to the party's sports committee head, former footballer Zakareya Nassef.
International Standards
The global sports scene is governed by the International Olympic Committee (IOC), whose regulations stipulate that any governmental interference in sports would cost the member nation a total ban from sporting activities at the longstanding Olympic Games, with such incidents happening, for instance, in Kuwait, India and Nigeria.
Soon after being elected as the new president of the IOC, Thomas Bach gave a speech to the United Nations General Assembly on 6 November 2013, in which he stressed that all governments should protect the autonomy of sports organisations.
Since the laws are clear regarding governmental interference in sports, where is the problem?
Most sport clubs in Egypt are state-owned, including Egypt's largest Al-Ahly and Zamalek clubs, and while sports are becoming a gigantic global industry, the Egyptian government now owns clubs it cannot control, as per international laws.
Al-Ahly, as an example, is a known opponent of a draft law that limits terms for club board members to eight consecutive years.
If such a law is issued, Egypt will be prone to sanctions imposed by the IOC due to governmental interference in sports. Such laws, if carried out pursuant to international standards, should be set by a club's general assembly if the club is independent of state's ownership.
This will also help the state, as it is currently obliged to financially support clubs that fall under its ownership through the ministry, even if a club is surviving financially or, worse, making profits. In the case of the latter, the government wastes – and has wasted – funds on sponsoring clubs who do not need the money.
Even when it comes to TV rights, clubs are obliged to sell those rights through the sport federation (i.e. Egyptian Football Association, or the EFA), which is not a fully independent body but falls under the state umbrella. Al-Ahly broke this rule and individually sold its Premier League TV rights to CBC satellite channel for EGP 41m, while the remaining 21 Premier League clubs sold their TV rights to state TV for EGP 70m. This indicates that Al-Ahly's TV rights were sold for 58.5% of the other 21 clubs' TV rights; those 21 clubs include relatively popular clubs such as Zamalek and Ismaily. However, there is no law banning what Al-Ahly has done, as the current sports laws date back to the 1970s, before topics such as TV rights were even on the table.
But the ministry's statement announcing the disbanding of Al-Ahly's board stated that the board had committed financial violations, so why was the decision blocked?
To disband a club's board, a judicial verdict must be obtained. Abu Zeid himself was handed a one-year sentence requiring him to leave his position as minister for failure to uphold a judicial verdict in disbanding Al-Seid's club board, ironically two days after his blocked decision to disband Al-Ahly's board.